Is Phoebe Dynevor In Season 2 Of Bridgerton?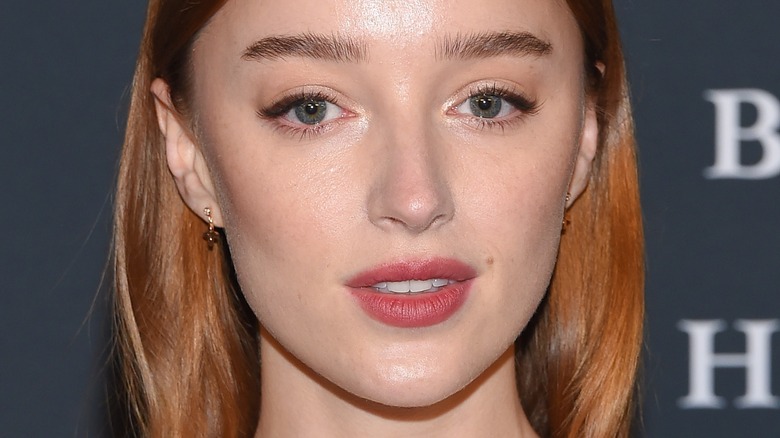 DFree/Shutterstock
Following its air date on Christmas Day in 2020, Netflix's Regency-era series "Bridgerton" was an instant success. Per Deadline, the show was watched by a then-record-breaking 82 million households worldwide, though Complex reported it was later surpassed by "Squid Game's" 111 million viewers. Regardless, Daphne Bridgerton's (Phoebe Dynevor's) love story with Duke Simon Basset (Regé-Jean Page) was captivating enough to greenlight "Bridgerton" for an additional three seasons, per Netflix. Currently, fans are amping up for "Bridgerton's" Season 2 to drop on March 25, though they'll have to do without the duke this go-around.
After Netflix announced that Page had left the show, the streaming platform revealed that Season 2 would shift focus to Daphne's older brother, Anthony Bridgerton (Jonathan Bailey). According to the show's gossip columnist, Lady Whistledown, Bailey's character "intends to dominate the social season," and she "will have [her] pen ready to report on any and all of his romantic activities" (via Us Weekly).
But with Anthony and his new lady love in the spotlight, what does this mean for the now-absent duke and Daphne? While Page hinted that he may return to the "Bridgerton" world in some capacity, showrunner Shonda Rhimes feels this is unlikely, according to Town & Country. That said, how much of Daphne can we expect to see in Season 2?
Daphne Bridgerton is 'a vital part' of 'Bridgerton' Season 2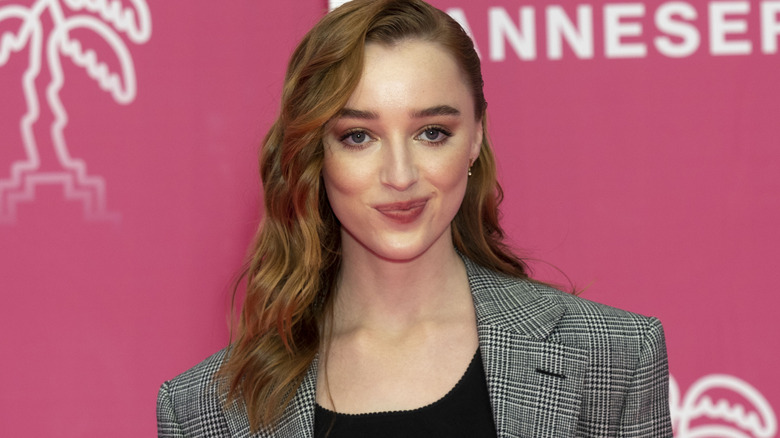 Arnold Jerocki/Getty Images
Duke Simon Basset may be gone, but viewers can rest assured that Phoebe Dynevor, as Daphne Bridgerton, will still be present in the show's second season. "Daphne remains a vital part of our story. She's now a devoted wife, and of course, still a loyal sister to her seven siblings," show creator Chris Van Dusen told Entertainment Weekly. And while Daphne's brother Anthony Bridgerton previously took a backseat as her love story unfolded, the opposite is now true. "It's a bit of a reverse of their Season 1 dynamic, in terms of Anthony sticking his nose in Daphne's business. Now Daphne gets to stick her nose in his," Van Dusen added.
Meanwhile, Daphne will also be occupied with domestic life — as viewers may remember that Season 1 ended with the birth of her baby. "I think [Simon] will be referred to a lot," Dynevor told The Wrap, speaking of her character's role in Season 2. "I think we'll see the baby. And we'll just focus more on her relationship with the Bridgerton family." Dynevor also spoke of her pride in Daphne's character arc from Season 1 to Season 2, and explained that things are different now that she's a married woman. "Daphne's leading the way in terms of knowing what love is, what it means, and what marriage means, and she's trying to pass on that knowledge to Anthony," Dynevor told Entertainment Weekly.
Daphne Bridgerton showed up in the trailer for Season 2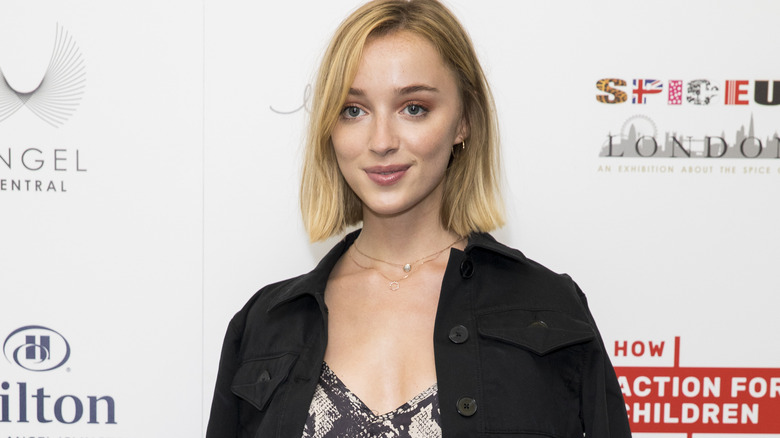 Tristan Fewings/Getty Images
Though fans heard from Phoebe Dynevor that Daphne Bridgerton would be present in Season 2, they were certainly reassured to see her appear in the show's official trailer, which dropped in March 2022. As Anthony Bridgerton grapples with his feelings for both Edwina and Kate Sharma, Daphne appears to offer her brother some advice. "Has this young lady truly won your heart?" she asks, seeming to inquire about Edwina. "The one that makes it impossible for you to look away from them at any given moment?" (However, the electric chemistry between Simone Ashley's Kate and Jonathan Bailey's Anthony makes it clear where his true feelings lie.) Even so, "Daphne has a really good knack of not only empathizing with people around her, but also seeing their blind spots," Dynevor told Entertainment Weekly. Good thing Anthony has his sister to lean on!
As for how Dynevor has adjusted now that she's no longer "Bridgerton's" leading lady, she told Harper's Bazaar that she couldn't be more pleased the spotlight has turned to her on-screen brother. "If we're sticking to the books, it's sort of Anthony's turn now," the actor said, referencing Julia Quinn's hit series. "I'd like to see what happens next. And also, I'd like to see Daphne get involved in Anthony's love life, since he was so involved in hers." It seems like Dynevor got her wish — and what happens next is sure to be the talk of the 'Ton!