How Wilmer Valderrama Got A Reputation For His Love Life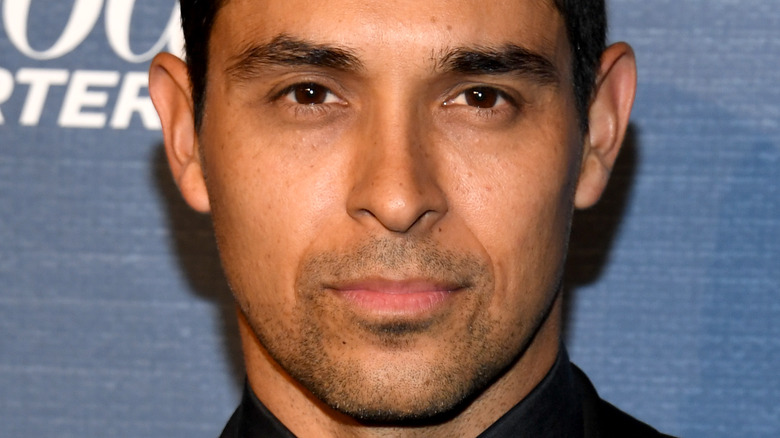 Jon Kopaloff/Getty Images
Wilmer Valderrama might be best known for his role on the hit sitcom "That '70s Show" and maybe even as the voice of the Disney Channel's Handy Manny, but he's also made plenty of headlines for his personal life over the years, too. Before he became a Hollywood heartthrob and gossip blog magnet thanks to his breakout role as Fez, Valderrama says that he began pursuing acting as a way to make a little money and improve his English skills.
"I decided that if I was going to do [acting] that I was going to be as focused and as thorough and as daring as I was when I said to myself, 'I'm going to learn a different language,'" he told Good Housekeeping in 2021. "The commitment of saying that you were going to learn to speak a different language and actually speaking English kind of told me that I could do anything."
And while his career has certainly come a long way over the years, a lot has been said about the actor's love life. That's because during the height of his fame during the "That '70s Show" years, Valderrama was connected to a number of different women in the celebrity world. It's also why he had a reputation for being a player, for lack of a better term.
Wilmer Valderrama's very busy love life revealed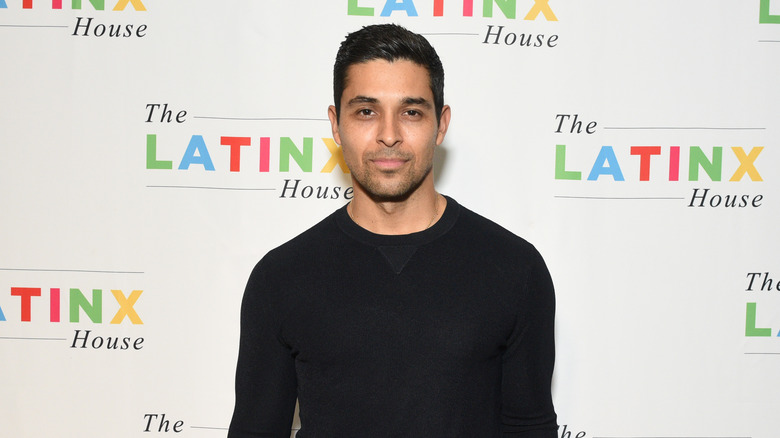 Vivien Killilea/Getty Images
While Wilmer Valderrama might be known for his roles in the entertainment industry, and of course, his smoldering good looks, he's also gotten plenty of attention for his personal life. In fact, he has a reputation of being quite the player. Even though he's had well-documented relationships with the likes of high-profile stars like Demi Lovato, he got himself into trouble by revealing a little too much about his trysts with his past girlfriends Lindsay Lohan, Jennifer Love Hewitt, and Ashlee Simpson while on "The Howard Stern Show" in 2006.
If that weren't enough, his ex Mandy Moore was none too pleased when he supposedly lied about taking her virginity in that same interview. While speaking to Elle back in 2018, Moore said, "I love him and I still love him and he's a very good friend, and that's why I was so shocked by it. Because not only was it a fib, but it was so unlike him — it was so uncharacteristic." If that weren't enough, Lovato said there was a solid reason they broke up. The singer told Harper's Bazaar in 2020, "When you get into a relationship with somebody at that young of an age and then you spend six years with somebody, you don't really get to learn about yourself."
And while playing a game of Hollywood "Six Degrees of Separation" with Valderrama might sound fun, thankfully the actor's new life looks like nothing compared to his past.
Wilmer Valderrama is no longer the player he used to be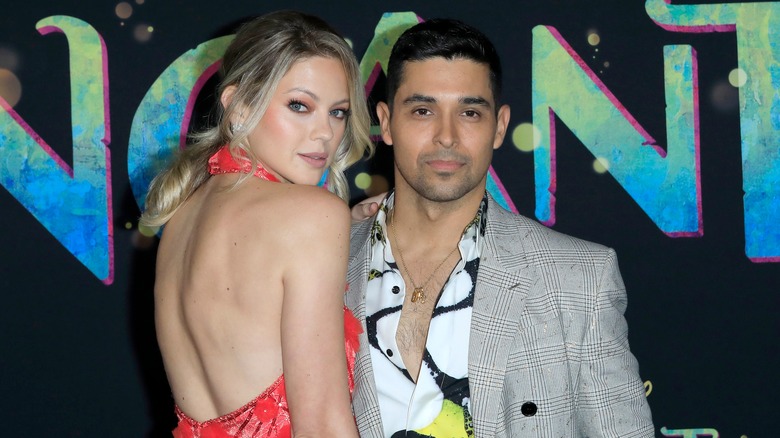 Kathy Hutchins/Shutterstock
Wilmer Valderrama has made it pretty clear that his Hollywood bachelor days are long behind him. That's because Valderrama has happily settled down with Amanda Pacheco, who he shares his daughter Nakano Oceana Valderrama with. The two got engaged on New Year's Day 2020 after just one year of dating. Valderrama confirmed their engagement in an Instagram post in which he wrote, "It's just us now." He even shared another post of the two of them sharing a moment together and wrote in the caption, "Every night with you Chimichurri." 
However, when asked if he plans on introducing his daughter to his hit "That '70s Show" anytime soon, Valderrama told E! News in 2021, "I think I'm going to introduce her to 'Handy Manny' first ... It was an amazing show—really funny," referring to his Disney Channel gig. In other words, Valderrama's perfect date these days is on the couch and in front of the television watching TV classics with the most important gals in his life — his wife and daughter. We are sure that Fez would certainly approve.