Twitter Names Best Grammys Performance And It's Not BTS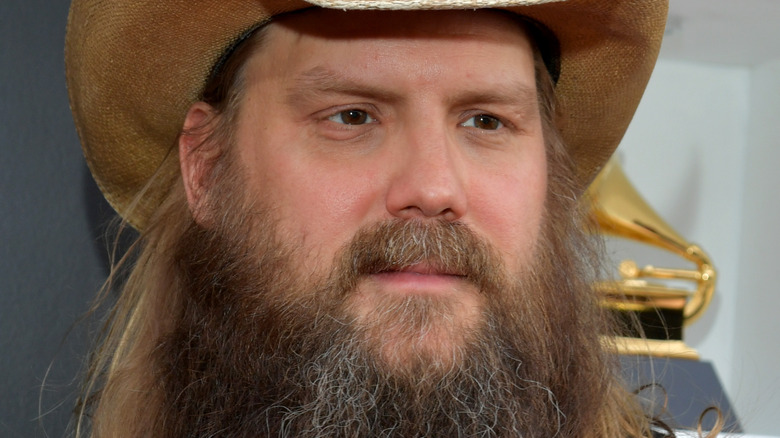 Lester Cohen/Getty Images
At the 2022 Grammys, hosted by Trevor Noah, a number of today's hottest musical acts took the stage to perform — everything from pop to country to R&B and rap. Silk Sonic — Bruno Mars and Anderson .Paak — opened the show with a win for Song of the Year and a performance of "777," kicking things off with a bang. Also on the docket were stunning performances by Olivia Rodrigo for her Grammy-winning song "Drivers License," as well as Billie Eilish's "Happier Than Ever" and Lil Nas X's medley of "Dead Right Now," "Montero," and "Industry Baby," which Jack Harlow made an appearance for.
And while BTS took to the stage to perform a high-adrenaline rendition of their Grammy-nominated hit "Butter," it's not the performance that people are talking about most on Twitter (at least for now). BTS' performance included everything from one of them dropping down from the ceiling to the group shimmying all over the stage, and though it was a fun performance, Chris Stapleton's touching performance of his song "Cold" has Twitter all up in their feelings.
Fans are emotional over Chris Stapleton's performance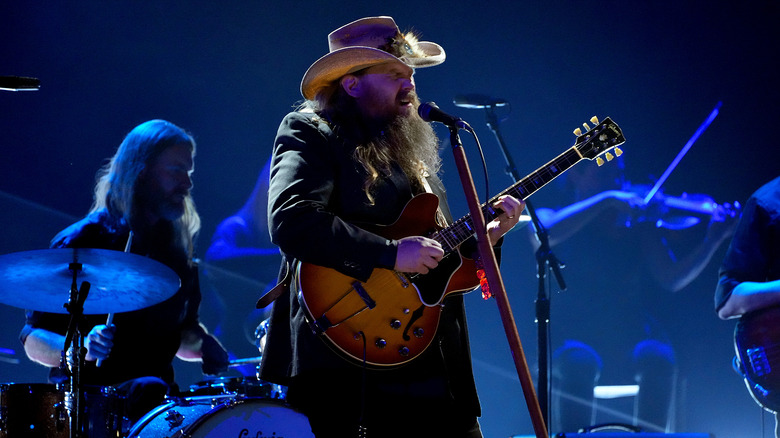 Kevin Mazur/Getty Images
Chris Stapleton, who also won the Grammy for Best Country Album for his "Starting Over" LP and has been known to give fans incredibly meaningful performances, performed Grammy-nominated hit "Cold," a sweeping ballad full of emotions on the Grammys stage in Las Vegas. The heart-wrenching tune instantly touched fans, if Twitter is anything to go by. Viewers — both those who already considered themselves fans of Stapleton and non-fans alike — flooded social media with messages of love for the song and the artist. 
One person wrote that they're "not a big country music fan," but Stapleton might make them change their mind. Yet another wrote that Stapleton's performance touched their soul, adding, "By the end of the performance I was singing the lyrics of the chorus like I knew it." Someone else chimed in to say that they can't wait to hear more from him — clearly proving that these award show performances are a great way for artists to draw in new fans.