The Two High School Musical Stars That Didn't Get Along On Set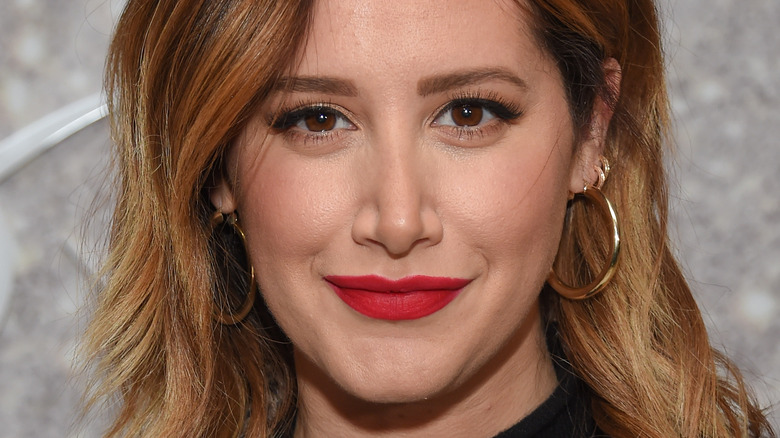 DFree/Shutterstock
Disney Channel during the 2000s was such a memorable time. In addition to the epic television shows, there were also original movies that had us counting down the days until their premiere. The "High School Musical" movies in particular were no doubt some of them.
Debuting on the network in 2006, "High School Musical" helped introduce the world to the likes of Zac Efron, Ashley Tisdale, and Vanessa Hudgens, who are all now considered household names. As noted by Billboard, the premiere of the first movie drew in an impressive 7.7 million viewers, while its soundtrack became the best-selling album of 2006. With that being said, the number of people who tuned into the sequel rapidly increased, drawing in 17.2 million viewers, becoming the most-watched in Disney Channel history. When talking to the music outlet about the film's runaway success, actor Corbin Bleu admitted it wasn't a complete shock. "We knew all the people that enjoyed the first movie were gonna want to see the second movie. We didn't know it was gonna become as much of a phenomenon, but we definitely knew the first night was gonna do well," he said. Over a decade later, the "High School Musical" brand is still alive and currently has its own spin-off series, "High School Musical: The Musical: The Series," with a new cast.
After all these years, many will be surprised to find out that not everyone from the original cast was as close as they seemed.
Ashley Tisdale and Lucas Grabeel 'hated each other'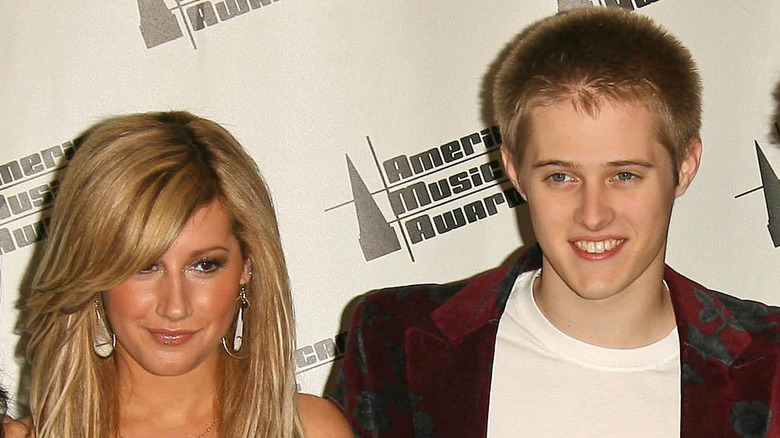 s_bukley/Shutterstock
As most already know, in the "High School Musical" movies, Ashley Tisdale played the iconic role of Sharpay Evans while Lucas Grabeel played her twin brother Ryan Evans. For that reason, the two actors had a close bond on screen, shared many scenes, and had to perform multiple songs together. Despite their chemistry when the cameras were rolling, they didn't initially see eye to eye behind the scenes.
During an episode of "Music Sessions" on Tisdale's official YouTube channel in 2017, the pair reunited and performed an updated rendition of "What I've Been Looking For." During the Q&A portion, the duo revealed they didn't develop a friendship with one another when they were first introduced. "We were not close. We were not good friends — let's be honest. It's been 10 years, so we can talk about it," Tisdale said with a laugh, adding, "We hated each other. Like, I'm not kidding." Grabeel insisted they "didn't get off on the best foot." On the plus side, Tisdale mentioned she developed a "love" for her co-star after they finished filming the first movie, referring to him now as her "twin brother."
This isn't the first time Tisdale has spoken on this subject. While appearing on "Watch What Happens Live" in 2019, she gave more of insight into their clash. "I think he thought I was really like Sharpay," she explained, "and it was until we wrapped that he was like, 'Oh, you're not that person.'"
Ashley Tisdale and Lucas Grabeel now have nothing but love for one another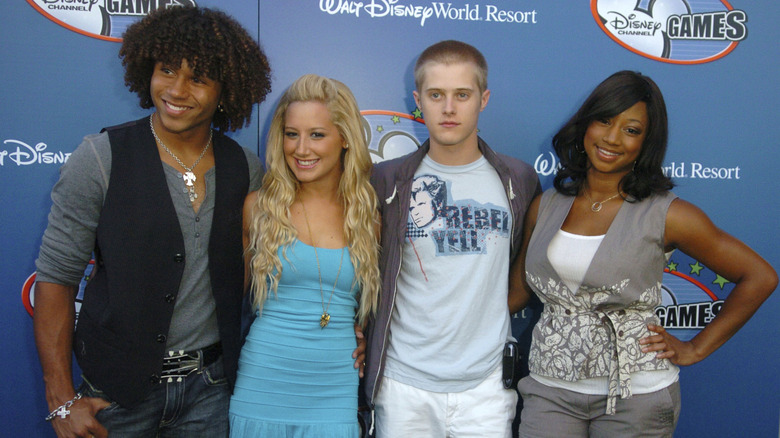 Gerardo Mora/Getty Images
Fans will be delighted to hear that Ashley Tisdale and Lucas Grabeel's days of not getting along seem to be over. In addition to their beef blossoming into a friendship, they now have a lot of love for one another. On the episode of "Music Sessions" on Tisdale's YouTube channel in 2017, she expressed how talented Grabeel is, revealing he has the best voice out of anyone from the "High School Musical" cast. "It's insane how good of a singer he is," the "He Said She Said" hitmaker stated. Ahead of the episode, Tisdale took to Instagram to share a selfie of the duo on set and admitted their reunion was "so special" to her. 
In 2014, Grabeel documented on Instagram that he attended Tisdale and Christopher French's wedding ceremony by sharing photo booth snapshots with "HSM" co-stars Corbin Bleu and Monique Coleman. Two years later, he shared a pic of "HSM" leading ladies Coleman, Tisdale, and Vanessa Hudgens, referring to them as "Beautiful ladies."
Grabeel also made a tribute to Tisdale on her birthday on Instagram In July 2015 with a heartfelt caption. "Happy Birthday to my beautiful sister @ashleytisdale. Love you. #twins It's crazy I've known you for 10 yrs. So proud," the actor said. If there will be a "High School Musical" reunion in the future, we're glad we won't have to worry about there being any more tension between these two!