What Lucas Grabeel From High School Musical Is Doing Today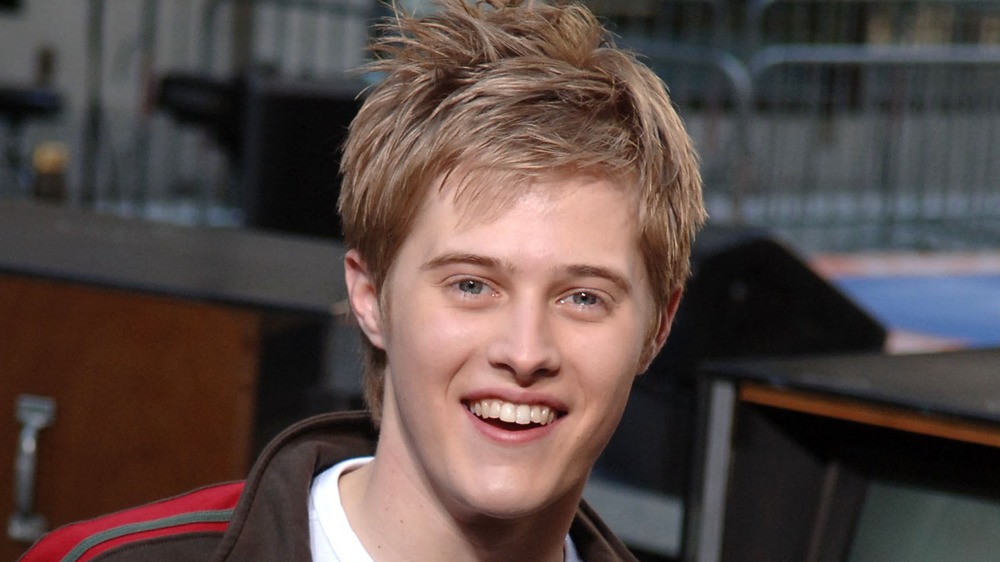 Bryan Bedder/Getty Images
The original High School Musical movies turned many of the franchise's stars into celebrities following the Disney Channel run of three films. Zac Efron (Troy Bolton), Vanessa Hudgens (Gabriella Montez), and Ashley Tisdale (Sharpay Evans) all became household names. Lucas Grabeel played Ryan Evans, Sharpay's fraternal twin brother in the movies, and while they had onscreen chemistry, off-screen, the pair initially couldn't stand one another.
In a May 2017 YouTube video, the two revealed that they got off on the wrong foot. "We were not close," Tisdale admitted in a video she shared on her channel. "We were not good friends, let's just be honest. It's been 10 years ... We can totally talk about this now. We hated each other," Tisdale laughed. "Like, I'm not kidding." The pair got to know one another, and after finishing the first film, they became great friends. Grabeel said, "We just needed to live some life and go through some experiences together and learn where both of us came from."
In 2007, following the release of High School Musical 2, he joined his High School Musical co-stars — Hudgens, Tisdale, Corbin Bleu, and Monique Coleman — on the 51-date High School Musical: The Concert tour. Keep scrolling to find out what Grabeel has been up to since the 2008 release of High School Musical 3: Senior Year.
Lucas Grabeel racked up a list of impressive credits post-High School Musical
Paul Archuleta/Getty Images
Following his run in the High School Musical movie, actor Lucas Grabeel made a splash on the big screen in Milk, the 2008 biopic about the slain gay rights activist Harvey Milk. Grabeel played a friend and supporter of Milk, photographer Danny Nicoletta. One of the most significant roles in his post-High School Musical career was that of Toby Kennish on the ABC Family drama Switched at Birth, which ran from 2011 to 2017. 
Grabeel has also done extensive voice work on such projects as The Cleveland Show, Robot Chicken (voicing pop-star Justin Bieber), Phineas and Ferb, and DreamWorks Dragons. His most high-profile work has been on Family Guy, where he has had the recurring role of Chadley (and other characters) since 2010. In 2019 he played himself in a guest role on the Disney Plus' High School Musical: The Musical: The Series and popped up on a 2020 Disney Family Sing-Along special.
During a June 2020 interview with Variety, the High School Musical films' director, Kenny Ortega, revealed that Ryan Evans, Grabeel's character, came out post-high school. "We decided he's probably going to come out in college," Ortega said of Ryan. "It was less about coming out and just more about letting his true colors come forward." Keep reading to find out Grabeel's thoughts on if he would take on the role today.
Lucas Grabeel is not sure if he'd accept the High School Musical role today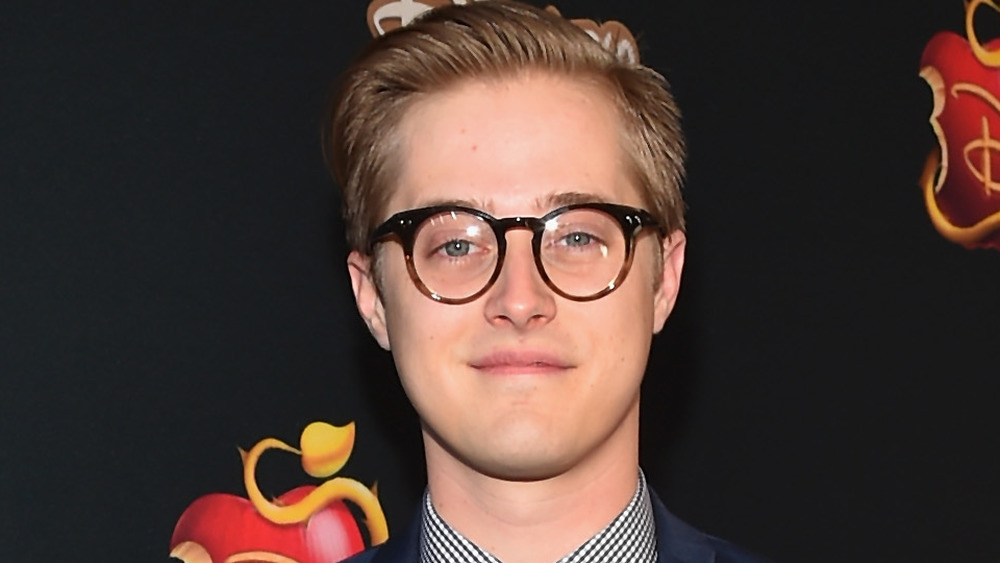 Alberto E. Rodriguez/Getty Images
Lucas Grabeel revealed that he might not have played Ryan's character if the High School Musical role was offered to him today. "There's so many amazingly talented gay actors that could do it as well, so if High School Musical was made today, I don't know if I would play Ryan," Grabeel told TMZ via video chat in July 2020. "I would love to, but the last thing I want to do is take an opportunity away from other people," he added. "As a straight white man, I know that even without trying, I have taken opportunities away from other people."
Grabeel also said that during filming, he approached High School Musical director Kenny Ortega [who is gay himself] to discuss Ryan's sexuality. "I came up to Kenny one day and was like, 'Hey, so can we talk about the character for a second? Ryan's gay, right? He was like, 'Well, I mean, it's a touchy subject sometimes with children's programming — I'm not sure if Disney is ready now for that kind of thing. I absolutely agree that he is and I think we have an opportunity here to showcase a real person.'"
Grabeel explained to TMZ that it's Disney's responsibility as a network to ensure that programming is inclusive and reflects the diversity of the children and teens watching their shows and movies. He said, "We in the film industry have a duty to educate as well as entertain."