Are The Members Of BTS Really Going To Join The South Korean Army?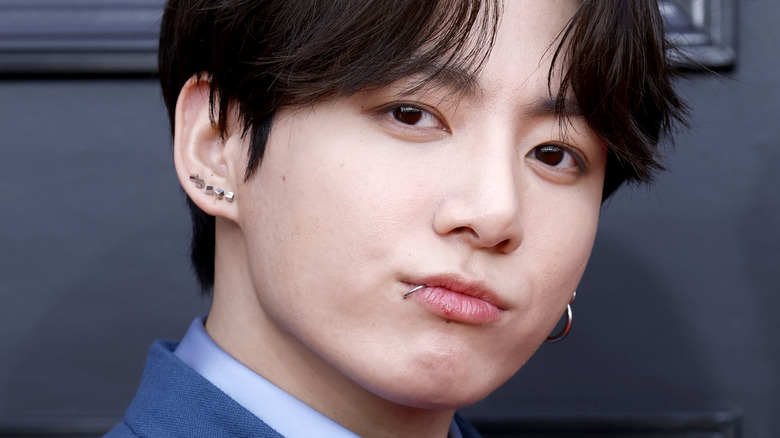 Frazer Harrison/Getty Images
It was to unprecedented fan excitement that BTS, the biggest boy band in the world, performed their comeback show in early March. The group's "BTS Permission To Dance On Stage — Seoul" performance was South Korea's largest concert since pre-pandemic times, hailing BTS' return from "an extended period of rest." After management announced in early December 2021 that band members Jin, J-Hope, Jimin, Jungkook, RM, Suga and V would "spend the holiday season with their families" for the first time since their debut, BTS seemed more than refreshed post-break. 
In addition to their Seoul concert, the seven captivated at the 2022 Grammy Awards with a stylistic performance of the Grammy-nominated "Butter" (complete with James Bond-esque wirework and an Olivia Rodrigo cameo). Though "Butter" did not win the Grammy for "Best Pop Duo/Group Performance," BTS was still the past year's top international artist, ending 2021 atop the Apple Music charts, according to Billboard.
Although BTS' career is as stable as ever after their holiday rest, a surprising political incident might spell sadder upcoming news for the BTS Army.
The BTS 'Army' is more literal than we thought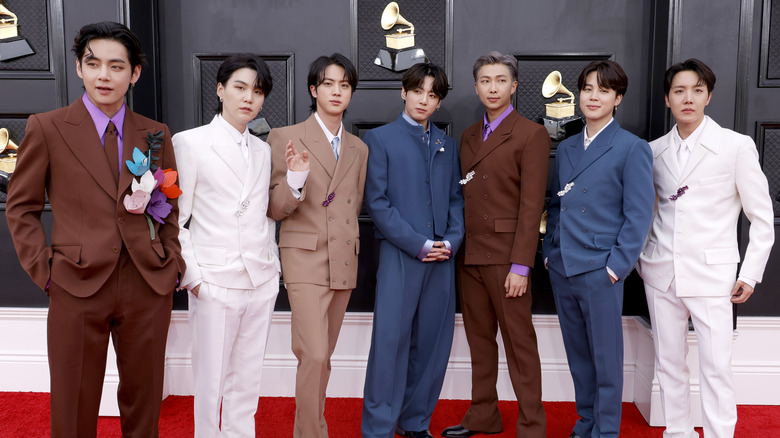 Frazer Harrison/Getty Images
Looks like BTS will be taking an even longer extended break when the army comes calling. On April 3, South Korea's Ambassador to Great Britain Gunn Kim told British outlet The Times that no member of the boy band is exempt from serving in the South Korean army at some point. "It is very much expected that young Korean men serve the country and those BTS members are role models for many young-generation Koreans. I'm pretty sure they will fulfill their obligation to society," Kim said. 
Although Kim didn't clarify when the seven BTS members might be conscripted, South Korean men between 18 to 28 must serve at least 18 months at a time, per the outlet. The ambassador's statement also comes days after North Korea was allegedly successful in its March 25 test-fire of a Hwasong-17 missile, which is capable of carrying nuclear warheads.
BTS' fanbase, ironically monikered the BTS Army, tweeted sadness and confusion at the prospect of the notion. "Wait i thought i heard that they were like exempted from it or something," one fan voiced, while another blamed the band's likely draft on the South Koreans' choice of president, tweeting, "now that south Korea has elected their trump, BTS is definitely not getting military exemption." Meanwhile, yet another fan evoked memories of Elvis Presley's notorious time in the army, writing that BTS will "sing and dance to calm the invaders with these beautiful soldiers uniforms."