What Kelly Ripa Doesn't Like About Her Career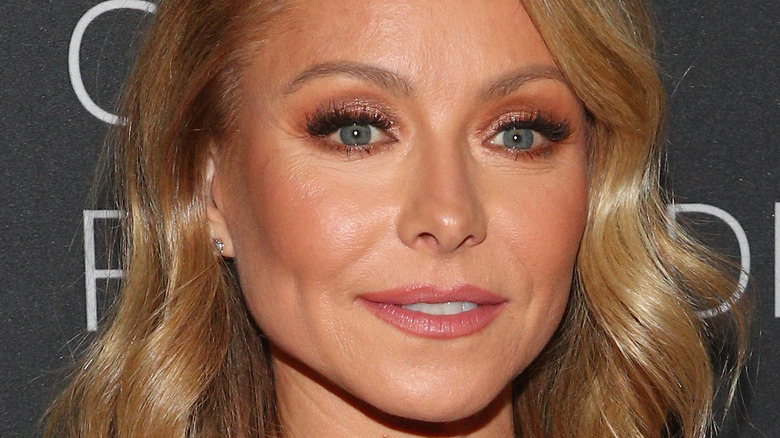 Astrid Stawiarz/Getty Images
Kelly Ripa is someone who doesn't mind sharing very private details about her personal life with her fans. After all, she often opens up about what goes on behind closed doors with her husband Mark Consuelos so much so that she joked that they use sex to settle their issues, as detailed by Page Six. That, and even how long they've gone without sex as a couple, according to People.
It also seems like there's a day that doesn't go by that Ripa doesn't reveal something about her family life on "Live with Kelly and Ryan." She even managed to gross out fans on live television by blotting her face and revealing oil splotches in front of the camera.
But before she became a daytime television talk show host, Ripa was also a star on the classic soap "All My Children." And while Ripa is used to being in front of the cameras — she's been doing it for more than 20 years, after all — she admits there's one aspect of her career that she doesn't like at all.
Kelly Ripa hates being in front of the camera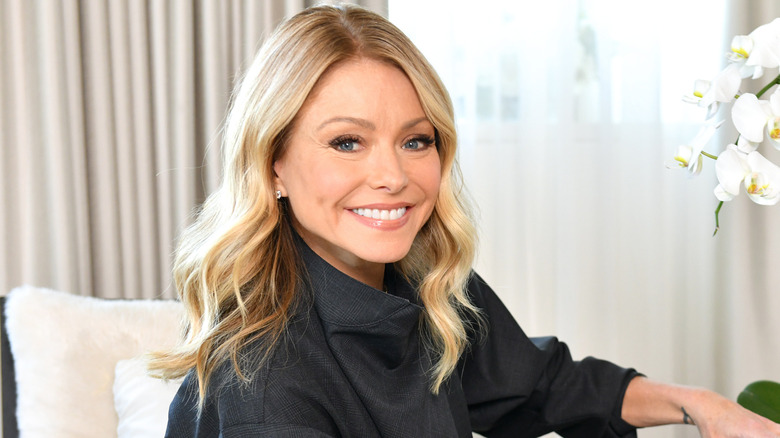 Craig Barritt/Getty Images
While it might seem hard to believe, Kelly Ripa says that she's not a camera person at all. Sure, Ripa might appear to be at ease in front of an audience, but the mother-of-three says that it's not always easy. While on Bethenny Frankel's "Just B" podcast in June 2021, Ripa put it this way (via People), "I've been saying that it's time to fold 'em for 20 years. 'I can't do it anymore. I can't do it. I'm too old for this crap. I need to find another career.'" If that weren't enough, Ripa also said, "Being in front of the camera is not something I've ever enjoyed. I'm not very comfortable. I always say I could do my job for 200 years if it didn't happen on camera." 
And while Ripa says that she's ready for a career change, she's actually made quite a lot of them in the past. She first made her television debut by showing off her fancy footsteps on "Dancin' On Air" back in 1986 and before she became a soap opera star. Also, while she did become a talk show host when she joined Regis Philbin for "Live With Regis and Kelly" in 2001, she went back to her acting roots by starring in the sitcom "Hope and Faith" in 2003. Despite her comments about not wanting to be in front of the camera anymore, Ripa  also did have something to say about her future.
Kelly Ripa is ready to retire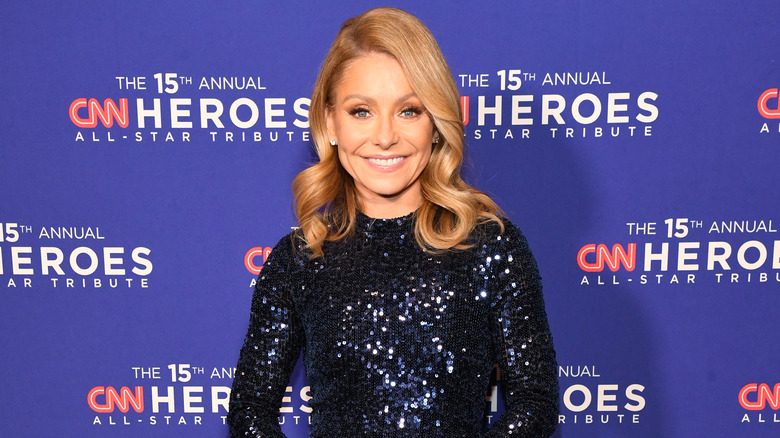 Kevin Mazur/Getty Images
While Kelly Ripa has not made any comments about her retirement just yet, don't expect her to hit any celebrity parties anytime soon, either. She also revealed to Bethenny Frankel on her "Just B" podcast that she's no fan of the party circuit just like she's no fan of the cameras, too. She said (via Good Housekeeping), "I don't like the attention, I don't go to parties, I don't go to Hollywood events. I don't do any of that stuff. I would rather buy clothes than have to ask to borrow anything. It's painful."
Even though Ripa is not ready to throw in the towel just yet, she is thinking about her future once she's ready to close this chapter of her career. In an interview with ET Online in February 2021, Ripa said that she and her husband Mark Consuelos have been looking for the perfect vacation home they can live their retirement years in. "I am very excited that I am getting a jump start on this," she said, adding, "I am going to take a virtual real estate tour to go with our virtual show." Now that's something to look forward to, right?