How Rob Kardashian Is Reportedly Handling His Drama With Blac Chyna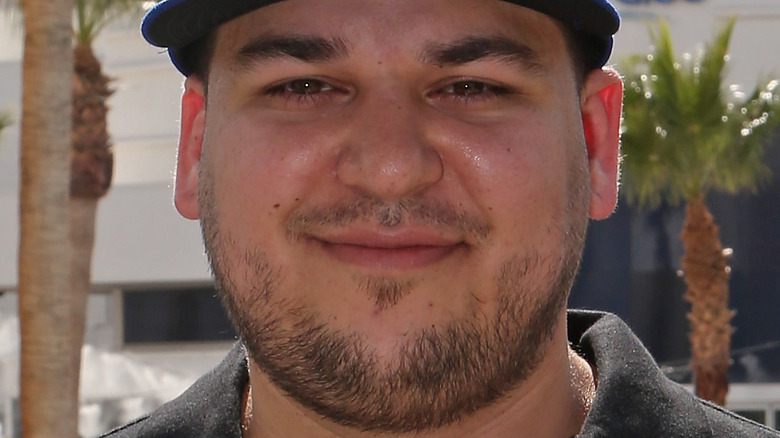 Gabe Ginsberg/Getty Images
Family comes first! That's what Rob Kardashian is focusing on as his ex-fiancée, Blac Chyna, takes his family to court in the coming weeks.
The drama that led to Blac Chyna taking the Kardashian-Jenner family to court happened back in 2017. As a refresher, Rob and Blac Chyna had a reality show on E! titled "Rob & Chyna," which detailed their life as parents-to-be. But, like their relationship, the show didn't last long. After one season, the series was subsequently canceled — something for which Blac Chyna blames Kris and Kylie Jenner, as well as Kim and Khloé Kardashian, per People.
Taking to Twitter on April 2, Blac Chyna said that the series cancellation hurt her and her kids financially and emotionally. "I'm taking them to court to stand up for my legal rights and to be an example to my kids that 'what's right is right, what's wrong is wrong.' I am so thankful a jury will finally listen to what happened behind closed doors — the lies that were told and the damage that was done," Blackstock Chyna's statement read. Now, with the trial set for April 15 in Los Angeles (despite the Kardashian-Jenner family asking for a dismissal), a source has revealed how Rob is handling the situation and sticking up for his family in the process.
Rob Kardashian is focusing on Dream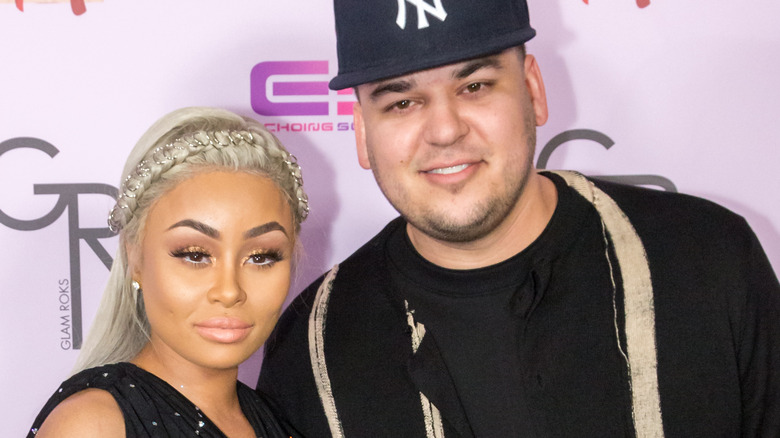 Greg Doherty/Getty Images
Despite Blac Chynna taking the Kardashian-Jenner family to court, Rob Kardashian is choosing to focus on his daughter Dream, whom he shares with Blac Chyna.
"Rob really loves her," a source told People, saying that he ignores the drama and puts his attention on being the best dad. "Rob spends a lot of time with Dream. She brings him a lot of joy," the source added. But, while Rob is focusing on Dream, that hasn't stop Blac Chyna from bringing him and Dream into the drama. 
Posting to social media, in what appears to be a now-deleted post, per Page Six, Blac Chyna claimed that she had to get rid of three cars to financially support herself, as she doesn't receive child support from Rob or Tyga, with whom she shares 9-year-old son King Cairo. But it didn't take long for the reality star and rapper to shut down the rumors. "I pay 37k a year for my daughter's school. Handle every single medical expense. I pay for all her extracurricular activities. I have my daughter from Tuesday-Saturday. Why would I pay child support lol," Rob quickly commented. Echoing the same sentiment, Tyga added he pays $40,000 a year and King Cairo lives with him, leaving him to wonder why he would also pay child support. While Blac Chyna reportedly didn't respond, there's no telling what she could say in the courtroom, as Rob continues to focus on Dream instead of the drama.