Amy Schumer's Latest Comparison About Will Smith Will Leave You Speechless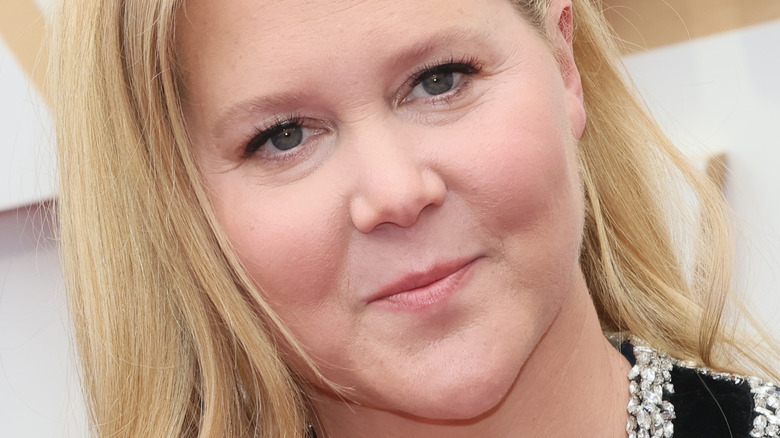 David Livingston/Getty Images
Amy Schumer joined Regina Hall and Wanda Sykes as co-hosts for the 2022 Oscars on March 27. Ahead of the event, the comedian told Variety that she was feeling "a lack of pressure" despite the fact that the Academy Awards ceremony hadn't had a host since Jimmy Kimmel in 2018. She added, "It's like there's nobody to really compare to because it's been a minute. I think we're just ready to have a good time and enjoy it." The "Life & Beth" star was also looking forward to "tak[ing] the piss" out of the audience.
The actor definitely did not disappoint, starting off the night with a dig at gender equality: "This year, the Academy hired three women to host because it's cheaper than hiring one man," according to The New York Times. However, not all of Schumer's jokes throughout the night landed as intended. After calling Kirsten Dunst a "seat filler," she received plenty of backlash, with some calling her "disrespectful," according to Page Six. This was later rectified when Schumer revealed that the "Fargo" actor was in on the joke.
Schumer showed off her incredible comedic abilities once more during the ceremony after Will Smith slapped Chris Rock for making a joke about Jada Pinkett Smith's shaved head, according to Us Weekly. Noticing that the audience was clearly uncomfortable, she walked onstage and joked, "I've been getting out of that Spider-Man costume. Did I miss anything?" Schumer has since spoken out further about the incident.
Amy Schumer was not impressed with Will Smith's behavior at the Oscars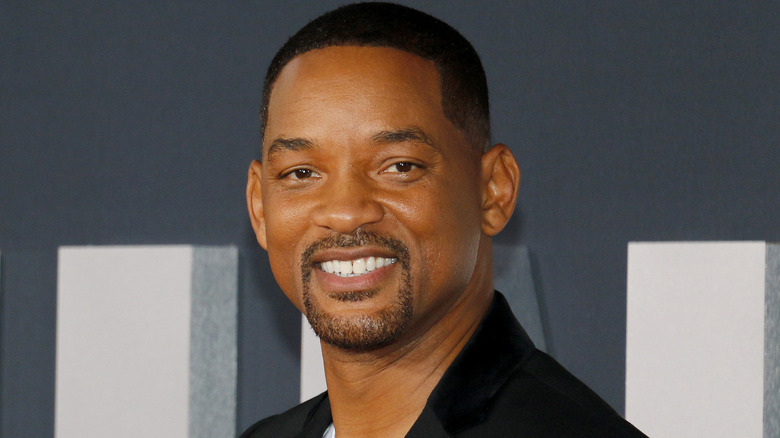 Tinseltown/Shutterstock
On April 2, Amy Schumer performed a stand-up comedy show at the Mirage Theater in Las Vegas, per The Hollywood Reporter, where she took the opportunity to be her completely candid self about a number of controversial topics, including the incident at the Oscars when Will Smith slapped Chris Rock onstage. 
At first, Schumer told her audience that she didn't know what to say about the actor's behavior. "... I have no jokes about it. All I can say is that I don't know if you saw this but Will Smith slapped Chris Rock. Did you read that in your news feed?" she said. The comedian went on to compare Smith to the legendary boxer he played in the 2001 film "Ali." She joked, "I was kind of feeling myself ... and then all of a sudden Ali was making his way up." Schumer added that his actions were a "f****** bummer" and "really upsetting," and that they say "so much about toxic masculinity."
This isn't the first time that the "Trainwreck" star has commented publicly on The Slap. In a since-deleted Instagram post, she wrote that she was "still triggered and traumatized" by the events, according to Variety. She added, "I love my friend @chrisrock and believe he handled it like a pro ... But yeah. Waiting for this sickening feeling to go away from what we all witnessed."