How Much Plastic Surgery Has RHONJ's Jennifer Aydin Had?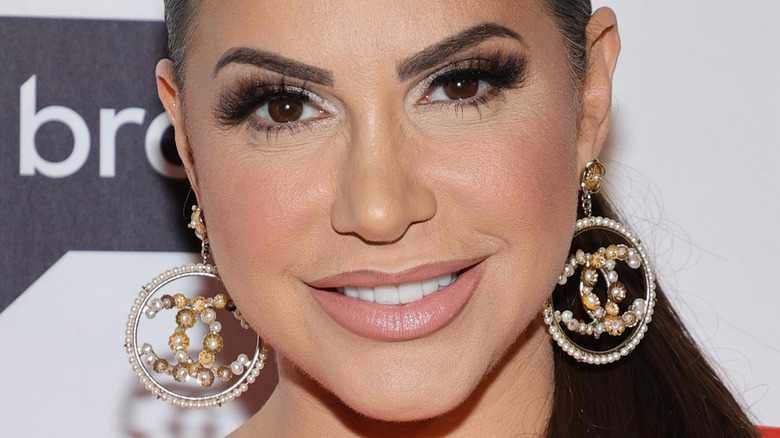 Jamie Mccarthy/Getty Images
If there's one thing that's become synonymous with the Real Housewives over the years (apart from drama, of course) it's plastic surgery. Many stars of the glamorous franchise have gone under the knife for cosmetic procedures since they became Bravolebrities — only, whether or not they actually come clean about it is another matter. When it comes "The Real Housewives of New Jersey" though, they've actually been pretty open about what they've had done.
Melissa Gorga, for example, got candid about having two breast augmentations, as well as a nose job (which was initially a secret she kept for several years). "Some people like to say, 'Hey, I injected this, tummy tucked this,' and that's fine, too. It's something that's personal to me. It's one of the very few things that is personal in my life at this point," she admitted to Bravo's "The Daily Dish" in October 2016 of why she didn't confirm the surgery herself. Melissa's sister-in-law, Teresa Giudice, has also spoken out about her own surgeries, including opening up about her own two breast augmentations. She posted a snap with her surgeon to Instagram in January 2020, writing, "I believe it's important to always stand strong and feel like your best most confident self. 10 Years after my first Breast Augmentation I decided to have my breasts re-done."
But what about their co-star Jennifer Aydin? She too has been pretty vocal about going under the knife, but how much has she really had done?
Surgery regrets
As "The Real Housewives of New Jersey" will already know, one of Jennifer Aydin's most notable surgeries was her nose job and chin implant, which became a big topic of discussion on Season 12 of the Bravo show. The ladies all chatted about her new look on the show, while Jennifer admitted she wasn't overly thrilled with the results. "I was not happy with the way that I looked when we were filming this day. The bottom half of my face was still numb, and it was hard for it to move because of my chin implant," she wrote on Instagram in February alongside a scene from the show, revealing she immediately changed her mind about the chin implant after it was done and also did not like her nose job. "It has since settled in nicely, but I do regret it. But what can I do? I just have to make the best of it and keep pushing forward," she added, noting she would not recommend her doctor in Turkey.
The reality star previously hinted at her surgery in June 2021 when she posted a snap to Instagram wearing a mask with bandages over her nose. "Notice anything different about me???" she teased in the caption, joking that the new thing was her eyelashes.
But that's not the only time the star has gone under the knife. Well, her husband is plastic surgeon Dr. Bill Aydin, after all!
A husband's handy work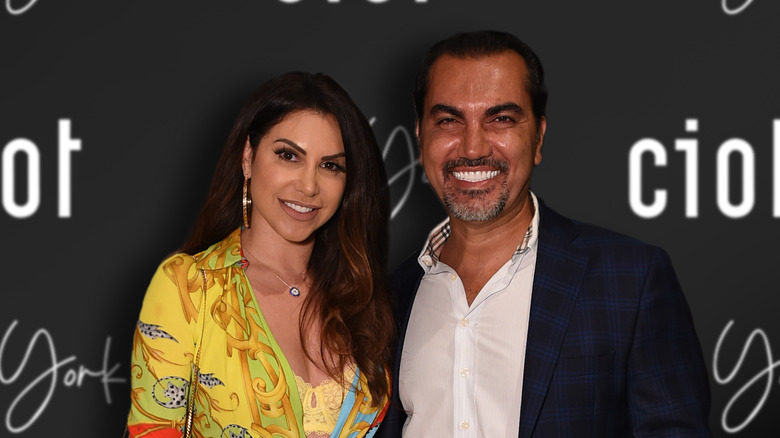 Bryan Bedder/Getty Images
Jennifer Aydin has also opened up about changing her face as well as her body, confirming she had a breast reduction, breast lift, and liposuction in 2019, which was performed by her husband, Dr. Bill Aydin. The Real Housewife opened up about those procedures shortly afterwards to Page Six, admitting that she disliked her breasts pre-surgery because they were so large and had lost some of their shape after breastfeeding (she and Bill have five children). "It was just breast reduction and lift with implant. So then I got down a few notches with that and then I had liposuction in my back. My husband contoured my back and gave me shape," she said, sharing that that procedure helped her to lose more than three pounds of fat.
Speaking to "People Now" later that year, Jennifer admitted that she decided to go under the knife after seeing herself on "The Real Housewives of New Jersey" and being unhappy with the way her clothes fit her. She also admitted she wasn't sure at first if she wanted to give Bill the responsibility of such heavy-duty surgery (despite him regularly offering her procedures), but recalled him telling her, "'No one is going to take the time, the meticulous time. No one is going to cut corners when it's on my watch.'"
With surgery or without, though, there's no doubting Jennifer Aydin is living her best life and looking stunning while doing it.