Alexander Skarsgard Reveals The Intense Way He Put On Weight For The Northman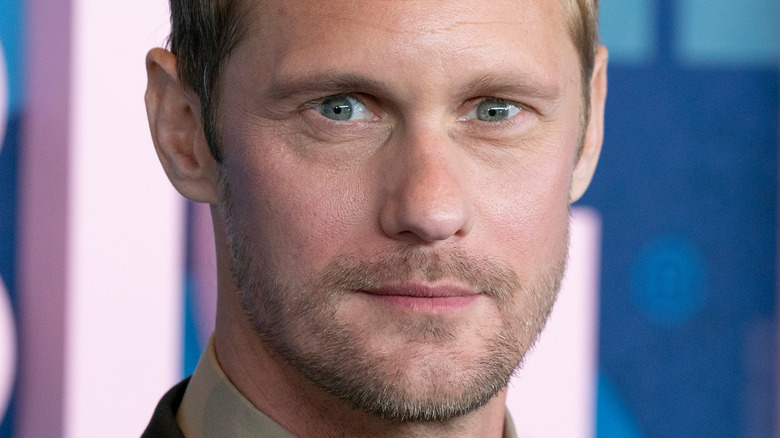 Lev Radin/Shutterstock
While movie star Alexander Skarsgård has spent years refining his craft, there was a time when he did not want to pursue a career in acting. This may come as a surprise since the Skarsgård clan is one of the most famous European acting families, per Entertainment Weekly. Patriarch Stellan Skarsgård is well known for his roles in "Good Will Hunting," "Dune," and even "Mamma Mia." He is also the father to actors Bill, Gustaf, Valter, and Alexander Skarsgård. But, at one time, Alexander wanted to explore another side to his personality. 
In 2010, the "True Blood" actor told The Telegraph that when he was 13 years old he starred in a Swedish show called "The Dog That Smiled." The fame overwhelmed him and, for seven years, he quit acting. His dad advised him, "You have to love it, if you don't feel that way, do the other thing, whatever it is." So, Alexander joined the Swedish military before deciding at a more mature age that he would like to give acting another chance. And while fame came relatively easily as a child, he found it more difficult to attain in Hollywood. So, now when he is tapped for a role, he is willing to go the extra mile to look the part.
Alexander Skarsgard chowed down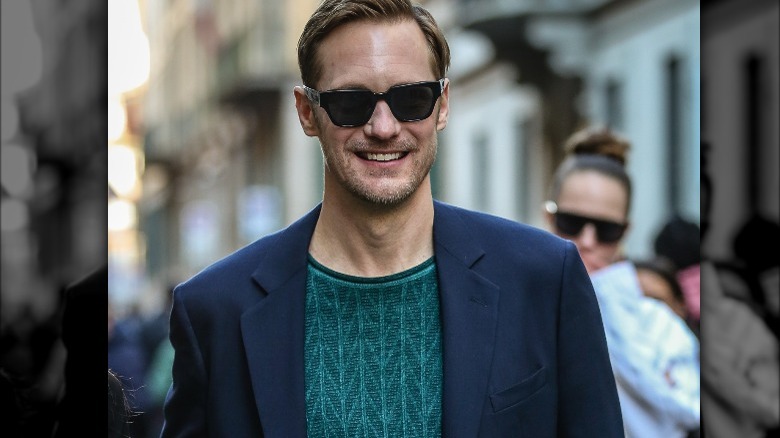 Mauro Del Signore/Shutterstock
Alexander Skarsgård was the titular epic hero in the 2016 film "The Legend of Tarzan." In an interview with Den of Geek, he explained how he had to prepare for the role, sharing, "It was more than just lifting weights and eating chicken breasts, it was important that he was flexible and nimble, so we worked a lot with Pilates and yoga." And now that the actor is promoting his new movie, "The Northman," he revealed that he again had to change his body composition. 
Skarsgård and his co-star Anya Taylor-Joy talked about how he beefed up for the part of Viking Prince Amleth on "Lorraine." He revealed, "I tried to basically put on some weight so I would look a bit more like a bear." He then added that he went to extraordinary lengths to achieve this goal, saying, "I had five meals for breakfast!" Taylor-Joy backed him up and complimented her co-star, saying, "No one works as hard as this man." Taylor-Joy also gushed about the "effort and love" Skarsgård put into his latest role.
It's hard to imagine, but at one time, Skarsgård struggled to clinch roles because he was "on a stupid 'sexy hunky hot list,'" he told The Sunday Times newspaper, via Celebretainment. "People didn't take me seriously," he said, as viewers saw him as the "dude who takes his shirt off." Luckily, Skarsgård can now pick and choose his roles, and still be that dude!