Carl Radke From Summer House Shares Brutally Honest New Details About His Addiction Issues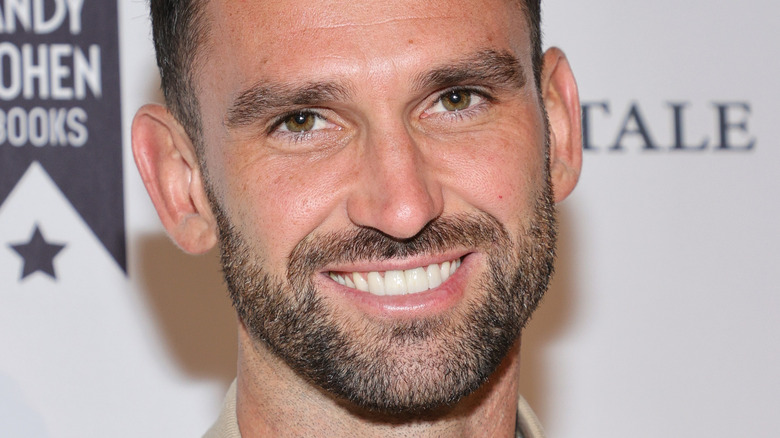 Jamie Mccarthy/Getty Images
"Summer House" fans have witnessed several iterations of Carl Radke over different seasons of the hit reality show. Following the COVID-19 pandemic, the salesman known for boozing and partying had taken a break from alcohol. "I stopped drinking in March," Carl told People in June 2020. At the time, however, he had not committed to quitting drinking altogether. "I just needed to take a break from it," Carl shared. The Bravo star noticed that alcohol had a direct impact on his relationships, and he was subconsciously burying feelings. The break from the bottle helped him with self-growth. "It's my first time doing therapy while actually telling the 100% truth," Carl said.
Before returning to film "Summer House," Carl's plan was to only drink casually. "So, I went in this summer thinking moderation was going to be my friend," he told Us Weekly in February 2021. Carl said a major contributing factor to his drinking was to help quell social anxiety, adding, "I would drink to kind of loosen up and I think a lot of us do that."
It was the passionate fans of the Bravo reality show that made Carl take stock of his behavior while drunk. "You watch yourself on TV over the last couple of years and, I mean I've been told on the street, 'you're a piece of s***,' and an 'assh**e,'" he told Access in March 2021. Those interactions contributed to Carl reassessing his relationship with liquor.
What Carl Radke hated about his on-camera behavior
Watching old episodes of "Summer House" helped Carl Radke realize that his drinking was negatively impacting his life, as he felt disappointed by his on-camera outbursts. "A lot of my behavior, certainly, I'm not proud of," he told CNN in an article published on April 3. Seeing himself on camera, Caril learned, "And when I get drunk, I get angry and say crazy stuff and do dumb things." In fact, after watching a few seasons the reality star had seen enough. "Season 4, you know, there were episodes that I couldn't watch back because I was so embarrassed," he told CNN.
Even though Carl decided to put down the bottle, alcohol remained an integral part of the Bravo series. This led to Carl having frank discussions with his housemates. "I was very vocal that I struggled with drugs and alcohol and I needed to put that out there to hold [myself] accountable," he recalled to CNN. Fortunately, the salesman found support from not only his castmates but his girlfriend Lindsay Hubbard — who was a notorious wine drinker on the show. "We basically had a discussion where I told him I was going to be sober with him," she said.
It was not all smooth sailing for Carl to stay sober while his fellow castmates continued to imbibe. "Early on, I think, you'll see me struggle a little bit," he told ET while discussing Season 6. Carl added that staying sober made it easier to avoid drama at the house's parties.