The Common Item Britney Spears Says She Has Never Used Before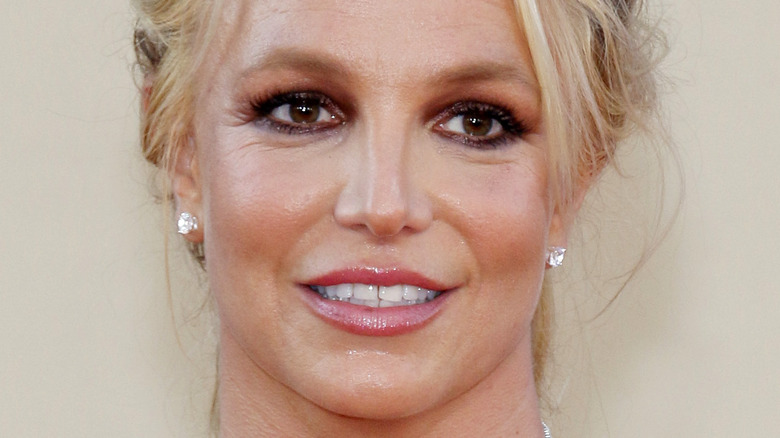 Tinseltown/Shutterstock
It's been no secret that Britney Spears — under her 13-year-long conservatorship (which ended in November 2021) — didn't have free access to many simple luxuries. Under her father Jamie Spears, the lead co-conservator in the arrangement, Britney had no complete control over anything ranging from "whom she dated to the color of her kitchen cabinets," per court records (via Billboard).
However, while her conservatorship was still in contention, Britney slowly began regaining, bit by bit, some of these freedoms. In July of 2021, the court granted Britney permission to drive solo again, which per The U.S. Sun, would mark her first time of doing so in 15 years. As she celebrated in a July 2021 Instagram post, "It's been a while since I drove alone and well let's just say it's a DIFFERENT BALLGAME." (Britney was seen driving a new Mercedes-Benz alone a week after the court's decision, per The U.S. Sun.)
More liberties were to come. In a now-deleted August 2021 Instagram video, Britney showed off what was — shockingly — her very first iPad ever. "I've always had a little phone, but now this iPad is in my hands and I feel like my life is changing as we speak," she gushed (via Mashable). The "Gimme More" singer even celebrated her "first glass of red wine" in 13 years in an Instagram post this past January. Given the apparent restrictiveness of her conservatorship, it's not too surprising what other common household item Britney just claimed to have never used. 
Britney Spears has never emailed her heart ... from a computer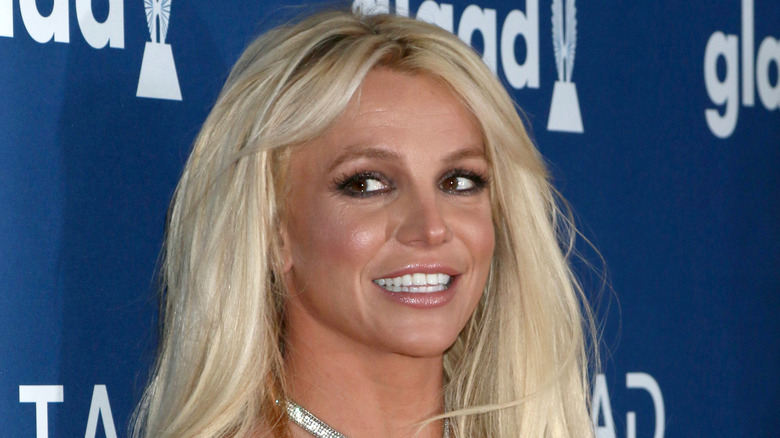 Kathy Hutchins/Shutterstock
Britney Spears dropped the bombshell in a stream-of-consciousness Instagram post on April 6 that she, incredibly, has never used a computer. Britney's post began as a lamentation of technology's socially alienating qualities and how they have increased her struggle with shyness, as exemplified in her star-struck encounters with Kate Hudson and Drew Barrymore.
"I had to open my stupid mouth with Kate so I ran away immediately and with Drew ... I went mute," Britney wrote, before adding the revelation, "I'm sharing this because we all seem to alienate behind our phones and computers I've never opened a computer my whole life ... just a phone." Although Brit continued that she missed the simpler days of greeting a stranger face-to-face, she concluded her post by cheekily quipping, "I will probably buy a computer today!"
Fans gushed in the pop icon's comments section over her sentiments' innocence. "This is the cutest thing ever," one commented, while another encouraged her to go live her best life. "Get that new MacBook Pro Britney, you deserve it," they cheered. However, many focused on Britney's casual description of fiance Sam Asghari as her "husband." (Last we checked, the two hadn't exchanged vows ... yet, as per Us Weekly.) As always, Britney has given the Insta-world a lot to unpack!