JoJo Siwa's Movie Collab With Will Smith Is Officially Dead In The Water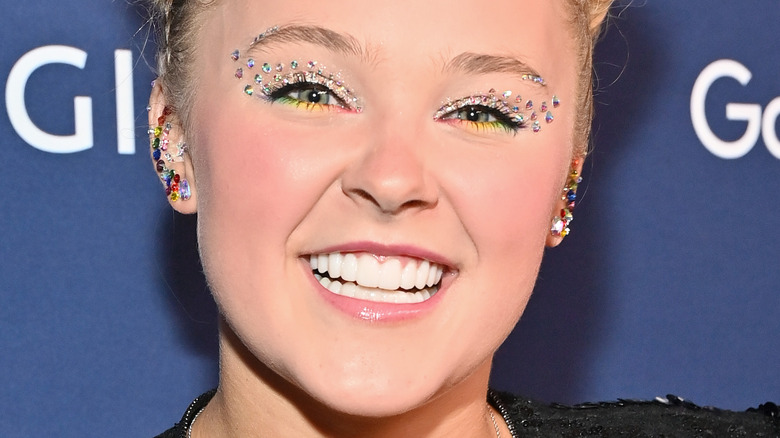 Stefanie Keenan/Getty Images
Bouncing out! YouTuber and "Dance Moms" alum JoJo Siwa just announced she's leaving her role in "Bounce," a movie that was being produced by Will Smith, Jada Pinkett Smith, and Caleeb Pinkett, Jada's brother, through the family's Westbrook Studios. 
"Bounce" is based on the book of the same name by author Megan Shull, per Deadline. The story follows a teenage girl named Franny on Christmas Eve, who uses her Christmas wish to wish for a new family, per Entertainment Weekly. Suddenly, Franny's wish comes true and she finds herself living the lives of other girls and families on Christmas Eve. While she continues to bounce between different families and lives, Franny ultimately learns the true meaning of love and family. Siwa was set to star as Franny. 
Back in 2020, Paramount won the rights to the movie, but since then, much about the movie has been kept quiet. That is until now, as Siwa is speaking out on why "bouncing" from this movie was the best choice for her — despite the meaning of the movie being just the opposite.
JoJo Siwa said Bounce wasn't the right fit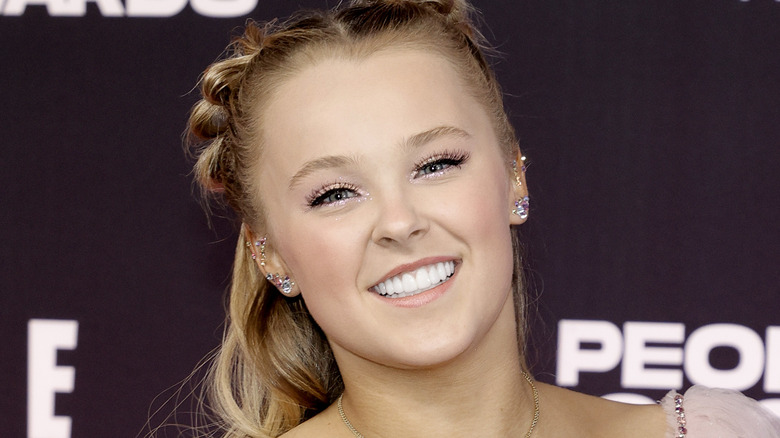 Amy Sussman/Getty Images
Speaking at the GLAAD Media Awards on April 2, JoJo Siwa revealed that not only is she no longer a part of the movie "Bounce," but the movie itself will no longer be produced.
"That project got put on hold, and then went away," Siwa told Variety, "It wasn't the one." But before anyone got ahead of themselves, Siwa cleared the air: the movie, which was being produced by Will Smith's Westbrook Studios, was not pulled because Smith slapped Chris Rock at the Oscars, nor was that the reason Siwa left. Instead, the movie had fallen apart months ago and was just recently pulled from Paramount.
Yet, while The Slap might not have convinced Siwa to exit the film, there seem to be another reason that could have. Back in 2021, Siwa revealed the movie included a kissing scene with a male co-star. Siwa, who identifies as pansexual, objected to the scene. "I do not want to kiss another human. Especially because it's a man. I'm not about it," she said, per Entertainment Weekly. Siwa was adamant about getting rid of the scene, and while the scene was ultimately pulled, Siwa said in an interview discussing the movie that if there is one thing about her — if her mind is set on something — she will not budge. For Siwa, it seems it wasn't The Slap that inspired her to exit the movie, but instead, needing to stay true to herself.