Details Of Hope Solo's Arrest Keep Getting Messier And Messier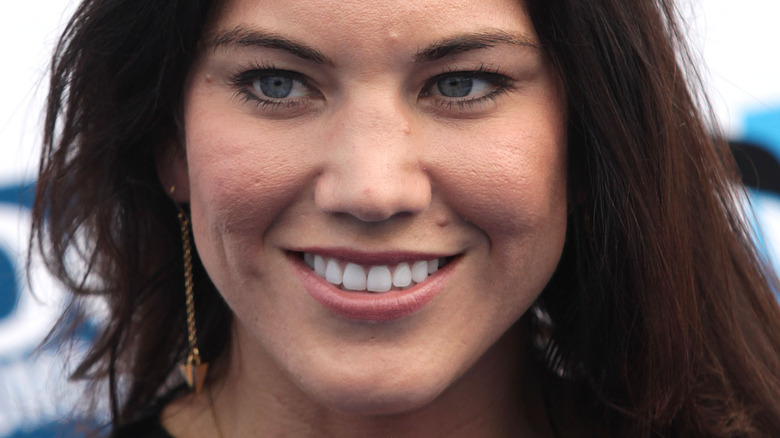 DFree/Shutterstock
Hope Solo has enjoyed a phenomenal career as a soccer star, though it hasn't always been smooth sailing. Widely regarded as one of the best female goalkeepers of all time, according to The New York Times, Solo helped the U.S. women's national soccer team win the 2015 World Cup and two subsequent gold medals at the 2008 and 2012 Summer Olympic Games, Biography noted. Her performance was particularly praised following the 2008 final against Brazil, whose talented forwards failed to find the net guarded by the American goalkeeper, The New York Times reported.
As skilled as she was, Solo also struggled to stay away from controversy — on and off the field. Solo's career was marked by both titles and suspensions due to misconduct, one of which resulted in the termination of her contract with the U.S. soccer team in 2016, Sports Illustrated reported. Her personal life has similarly been marked by ups and downs, including legal troubles. In June 2014, Solo was charged with two counts of misdemeanor assault against her half-sister and 17-year-old nephew, whom she was accused of striking, according to USA Today. In 2018, a judge dropped the charges against Solo after the alleged victims refused to testify against her, KING-TV reported.
Unfortunately, that wouldn't be the only offense on her rap sheet. On March 31, Solo was arrested for driving while intoxicated and resisting arrest in North Carolina, according to TMZ. As details continue to surface about the circumstances, her arrest keeps looking messier and messier.
Hope Solo was reportedly passed out in the car for an hour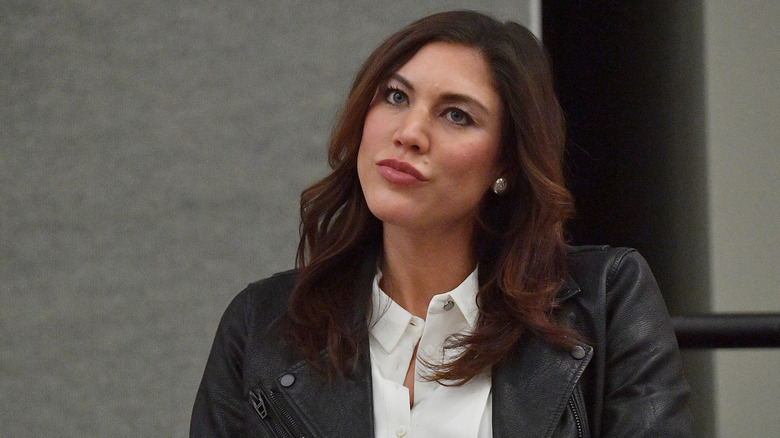 Sam Wasson/Getty Images
When police approached soccer star Hope Solo in a Walmart parking lot in Winston-Salem, North Carolina, they reportedly found her unconscious with the engine running, Us Weekly reported on April 6. In addition to DWI and resisting arrest, police also charged the former goalkeeper with misdemeanor child abuse because her 2-year-old twin sons, Lozen and Vittorio, were allegedly sitting in the backseat throughout the ordeal. Authorities were called to the scene after witnesses noticed the woman had been passed out behind the wheel for at least an hour in the presence of children while the car was on, the report detailed.
Solo was released shortly after being booked, according to TMZ. The former soccer star shared a statement written by her lawyer Rick Nichols to Instagram, in which he explained Solo had been advised not to comment on the matter. "But she wants everyone to know her kids are her life ... The story is more sympathetic than the initial charges suggest," Nichols said. While some social media users were more empathetic than others, most were not buying it. "How is a DWI with your kids in the car sympathetic? Please seek help this isn't the first brush with the law you've had," one user wrote.
On April 4, in her first public appearance after the arrest, Solo was spotted driving an ATV with the twins and her husband, Jerramy Stevens, according to the Daily Mail.