The Strange Thing That Really Gets Kim Kardashian In The Mood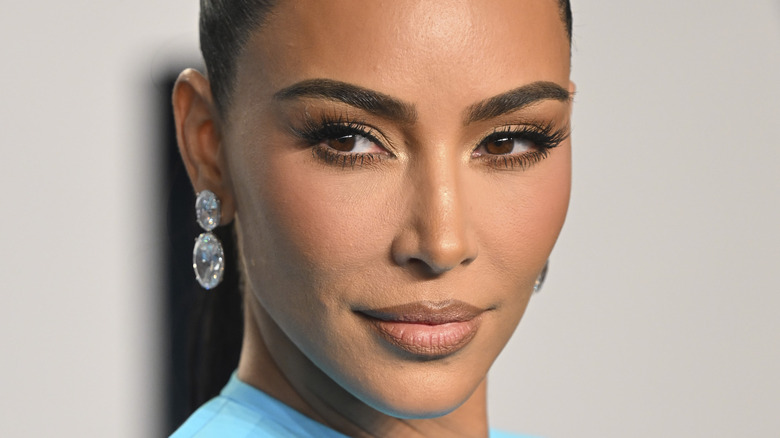 Karwai Tang/Getty Images
Another day, another headline surrounding Kim Kardashian. In addition to being loved up with her boyfriend Pete Davidson and the drama surrounding her estranged ex-husband Kanye "Ye" West, the reality star has also kept us talking with her many business ventures.
Kim, who is the co-founder of clothing brand SKIMS, uploaded a series of photos from the latest campaign from the Fits Everybody collection on Instagram that saw her posing alongside supermodels Tyra Banks, Heidi Klum, Candice Swanepoel, and Alessandra Ambrosio. "OK so I wasn't supposed to be in this @SKIMS campaign but I stopped by and jumped in because it was too iconic," the "Keeping Up with the Kardashians" star wrote. Banks also took to Instagram and revealed that when Kim asked her to be a part of the campaign, it immediately piqued her interest, admitting she hadn't "modeled lingerie and undergarments since I retired from the runway."
The Kardashian family reality show on E!, "Keeping Up with the Kardashians," came to an end in 2021 after 20 seasons and first debuted on the network in 2006, as previously reported by People. However, those who can't get enough of the clan will be happy to hear a new show, "The Kardashians," will premiere on Hulu on April 14, per Page Six. During a teaser, Kim revealed the surprising thing that turns her on these days.
Cleaning the kids playroom makes Kim Kardashian 'horny'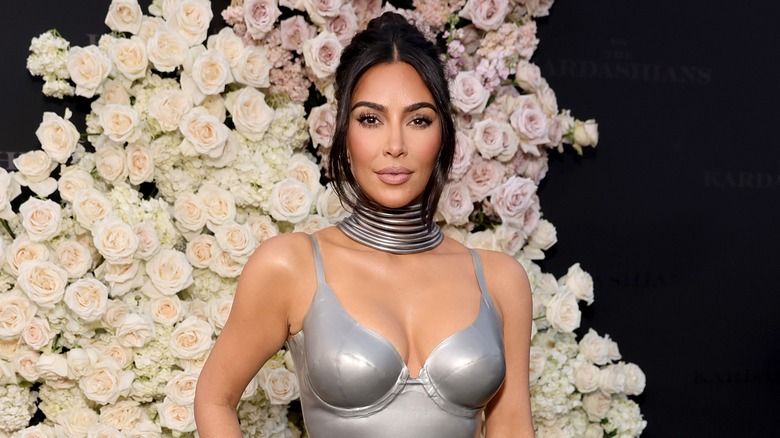 Emma Mcintyre/Getty Images
During a televised interview on "Jimmy Kimmel Live!" on March 6, Kim, Khloé, and Kourtney Kardashian, along with Kendall and Kris Jenner, appeared on the chat show to promote their upcoming reality series, "The Kardashians," on Hulu. With the premiere date of April 14, a preview from the show focused on Kim explaining what turns her on.
Kim stated viewers didn't get to see her cleaning out her kid's playroom and explained why that's an important part of her day. "To me, that's what's so exciting is just that side of our lives," she said, comparing E!'s "Keeping Up with the Kardashians" to their upcoming reality show. "Like, that kinda stuff gets me ... makes me horny, to literally clean out my f**king playroom. I'm insane," she admitted. "Any mom will get that! Like, if you have a clean playroom? Oh, my God. Like, you can sleep at night." However, despite the dirty talk, Kim insisted that Hulu, which is majority-owned by Disney, is actually stricter than E! as far as what they can show, explaining they aren't supposed to curse.
Although the family is happy to share their lives on screen, Kris admitted to Variety this year that one of the main factors for going into another reality show so soon after was partly driven by money. "I think that anybody would be foolish to say that money doesn't matter anymore," she declared.