Jada Pinkett Smith's Ex Finally Responds To Rumors He's Writing A Juicy Tell-All Book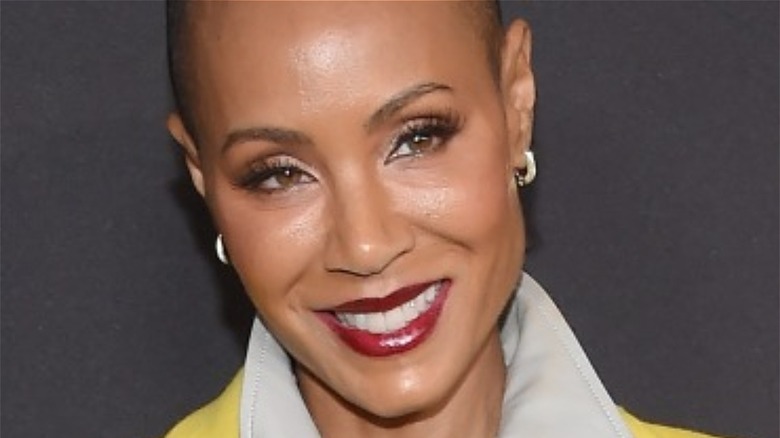 DFree/Shutterstock
Jada Pinkett Smith and Will Smith are dealing with a lot of press after Will slapped Chris Rock at the Academy Awards. In case you somehow missed the biggest moment of this year's Oscars, the story goes like this. Chris Rock made a joke about Jada's shaved hairstyle, joking that she looked like she was starring in "'G.I. Jane 2.'" It wasn't long before Will strode up onto the stage and slapped Rock in the face. Will kept the tension going by firing expletives at the stand-up comedian after returning to his seat. The "Men In Black" actor later issued an apology and has withdrawn from the Academy, per USA Today.
It wasn't long before people started to speculate about the slap, especially after August Alsina shared a cryptic message on Instagram where he wrote, "choose peace." Some fans believe that Will took his supposed frustration with Jada's past "entanglement" with Alsina out on Rock. One person tweeted, "I think that slap was 4 him [Alsina] not Mr. Rock." Another posted, "I bet somewhere #AugustAlsina thanking #ChrisRock for taking the slap for him." While the rumors were flying, fans' suspicions were then fueled by The Sun. A source told the outlet that Alsina was "getting ready to sign a big money book deal which will detail his romantic liaisons with Jada." Alsina never addressed the alleged book deal, but he has now made his intentions clear.
August Alsina is not writing a tell-all book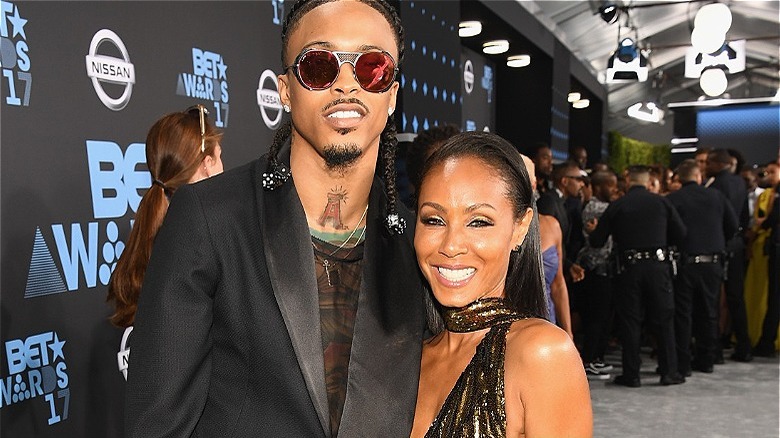 Paras Griffin/Getty Images
For now, August Alsina has chosen to stick to his career. The rapper responded to claims that he is penning a book about his relationship with Jada Pinkett Smith, including details about their sex life. Alsina took to Instagram to share a snapshot that addressed his thoughts about the report. He wrote, "What would be the need to write a book about my supposed 'sex life' with ANYBODY, EVER, in life?" He continued, "Why would one look to make that 'type' of money, eating from the lowest fruit, when God's promise is GREAT HARVEST?
While Alsina has no plans to become an author just yet, it doesn't mean that he's done speaking his truth. The artist's new song "Shake the World" has him blasting, "Well, of course some s**t is bound to go down when you tangled up with the world's favorite." Was he referencing Pinkett Smith calling their relationship an "entanglement?" Perhaps. 
Maybe Alsina is "just living my life, trying to create peace ... in the life of my own and ones connected to me," as he wrote on Instagram. After all, he did tell People that he's a "private person." He added, "People have never known much about my love life because it's not important." However, fans may stop talking about the "entanglement" if he stopped singing about it. However, only Alsina gets to decide if privacy or speaking his truth is more important.