This Is Why Ryan Seacrest Almost Never Hosted American Idol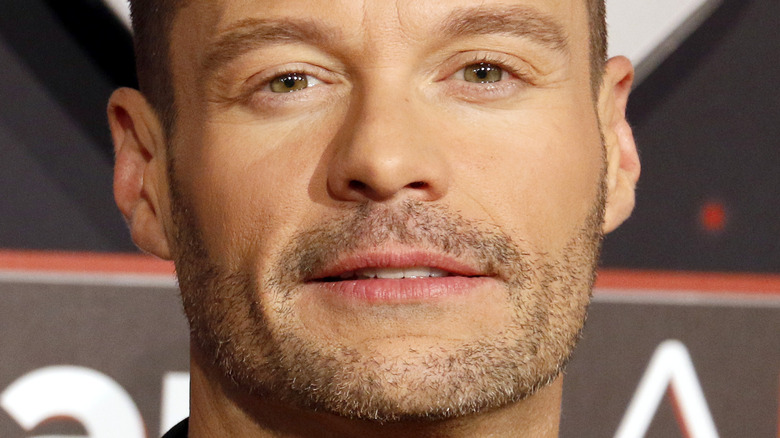 Tinseltown/Shutterstock
Ryan Seacrest is one of the most recognized television and radio personalities. Among his many high-profile credits, he co-hosts "Live with Kelly and Ryan" and his longtime radio show, "On Air with Ryan Seacrest." But the gig that started it all for Seacrest was his co-hosting role on the reality singing competition series, "American Idol," on which he's appeared on since the show's first season in 2002. 
In 2022, Seacrest reflected on 20 years with the show, and explained how he and his fellow "American Idol" colleagues were stunned by the program's early achievement. "About midway through the season, it started to generate relatively large numbers in primetime," Seacrest told The Hollywood Reporter, adding, "We were taken aback by the machine that it was becoming and the success; it was all so unknown — even to us."
There's actually a good reason for why Seacrest couldn't have predicted the success of "American Idol," and it's because when he got the job hosting the show, he didn't even have a clue what it was about. 
Ryan Seacrest took the American Idol gig blind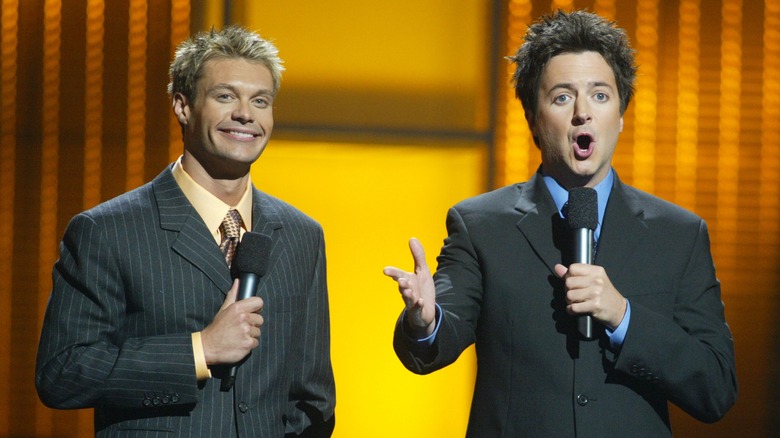 Ethan Miller/Getty Images
OG "American Idol" watchers know that Ryan Seacrest wasn't the only original host. He initially shared the stage with comedian Brian Dunkleman, who left after Season 1. Dunkleman's history with "Idol" is complex, extending all the way to his audition story, which he shared with GQ in 2019. "I wasn't going to host any stuff anymore, because acting was my career trajectory," Dunkleman said, adding that he even had a sitcom in the works at the time. But a Fox rep encouraged him to go for "Idol," which he did basically on a lark. After a second successful audition alongside Seacrest, the pair started hosting almost immediately. 
Seacrest's "American Idol" casting story is strikingly similar in that he almost never took the gig either. In a 2016 "Harry" interview, Seacrest said his road to "Idol" actually started with an audition to host "Family Feud." After nailing it, however, Seacrest was told he could either host "Family Feud" or decide to wait for a mysterious new show. "[They said], 'Well, we can't tell you what [the new series] is ... If you want to hold out, maybe this other thing will work out, but we can't promise it to you," Seacrest said.
It turned out, the same production company behind "Family Feud" also had "American Idol" in the works. For whatever reason, Seacrest rolled the dice on the mystery gig, and it basically goes without saying that he made the right call on that one. 
It took Ryan Seacrest a long time to get comfortable hosting American Idol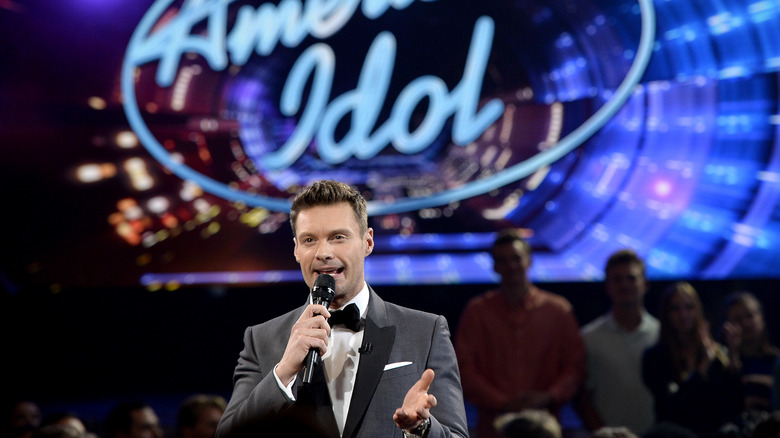 Kevork Djansezian/Getty Images
As of this writing, Ryan Seacrest hosts the new incarnation of "American Idol" on ABC, alongside judges Katy Perry, Luke Bryan, and Lionel Richie. To viewers at home, Seacrest appears right at home on the singing competition series, but he didn't always feel so comfortable in his role on "Idol."
In a March 2022 interview on "The Ellen DeGeneres Show," the longtime TV pro explained how his nerves manifested in the early seasons of this hosting position. "In the first few years ... after every live show, I couldn't see anyone or go to dinner, or talk to anybody until I got home and watched it back on television to see if it was just at least okay," Seacrest said. The host's passion for "Idol" paid off, however, as the show was quickly well-received by audiences.
As a celebration of the program's accomplishments, an episode will air in May which includes past "Idol" winners Ruben Studdard, Scotty McCreery, and Jordin Sparks taking the stage and performing together, Deadline reported. The occasion will no doubt be a positive full circle moment for Seacrest, who took a chance on an uncertain job which led him to the career opportunity of a lifetime.