What We Know About Sandra Lee's Relationship With Ben Youcef Following Cuomo Turmoil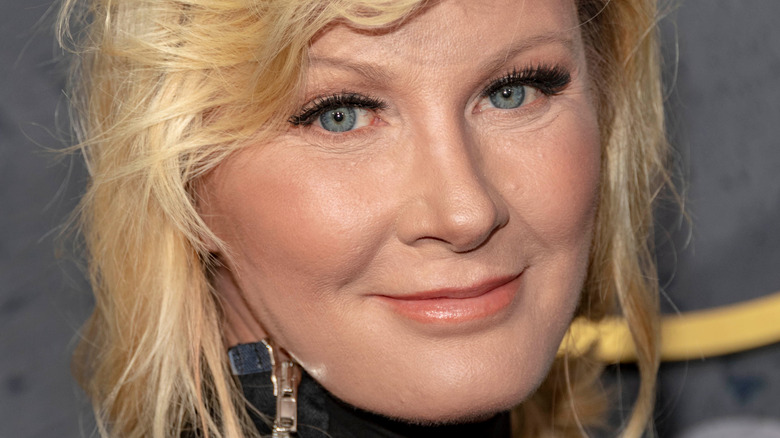 Eugene Powers/Shutterstock
Sandra Lee is one of America's most popular lifestyle gurus, having built a massive empire that includes several television shows and her own magazine, per Eater. But while Lee achieved popularity through her own merit, many people also came to know her as ex-New York Governor Andrew Cuomo's ex-girlfriend.
As per The New York Times, Lee and Cuomo began their relationship in 2005, after meeting at a cocktail party in the Hamptons. As their relationship became serious, Cuomo introduced the television personality to his three daughters and welcomed her as part of his family. Lee was considered by many as New York's unofficial first lady until she and Cuomo broke up in 2019, according to Today.
Since their breakup, Cuomo has been accused by multiple female colleagues of sexual harassment, and resigned from his role as governor after an investigation by the attorney general found he created a work environment "rife with fear and intimidation," per the Associated Press. Meanwhile, Lee has found love with actor Ben Youcef. Here's everything we know about their romance, which was confirmed in August 2021.
Sandra Lee is focusing on her future with Ben Youcef
In the time since she broke up with Andrew Cuomo three years ago, Sandra Lee has found a support system and partner in Ben Youcef. The two hit it off after meeting at a Santa Monica restaurant in March 2021, and have become inseparable ever since, according to People.
Lee even has gone as far as to call their relationship "perfect" in a new interview with Page Six and told the outlet that they plan to spend the summer together. "We are actually planning [summer vacation] right now," she said. "We don't know yet, we have all sorts of things that we want to do. We have a list so this summer we're going to take out a couple of things on the list."
It's not surprising that Lee would want to rest and recharge with Youcef, having undergone a hysterectomy in March. Prior to the procedure, Lee posted on Instagram that she finally decided to get the surgery after putting it off for years because doctors detected "changes" in her cells. Lee added that her desire to live a "happy and healthy life" would only be possible with the surgery and said she was "grateful" for Youcef and her friends' support.