Dancing With The Stars Is Moving To A New Home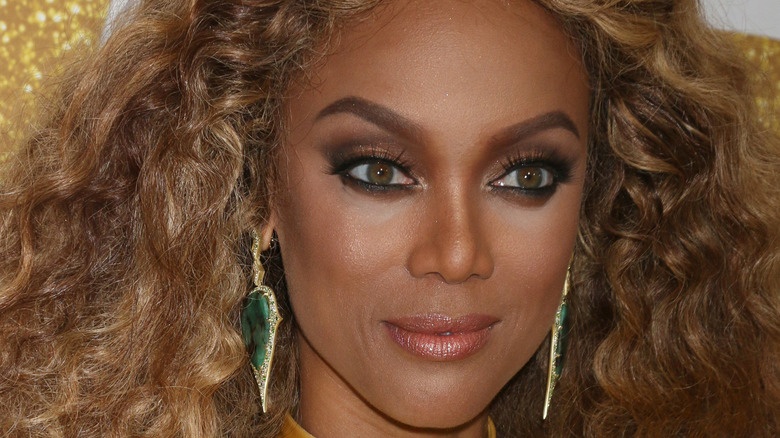 Kathy Hutchins/Shutterstock
Fans of the long-running ABC series "Dancing With the Stars" got hit with a big surprise in an April 8 announcement. The good news is, "DWTS" has been given the green light for both Seasons 31 and 32. However, there will be a major change incorporated with these upcoming seasons that it seems nobody anticipated.
"DWTS" has been through some major changes over the past few seasons, and not all of those changes have been popular ones. Tom Bergeron, who had been a host for the series since it debuted in 2005, was fired in July 2020. He spoke about his firing on Bob Saget's "Here For You" podcast (via TVLine). Bergeron acknowledged there had been conflicts behind the scenes regarding the vision for the show in the midst of significant "personnel changes." Bergeron then admitted, "The show that I left was not the show that I loved." Bergeron's co-host Erin Andrews was also fired, and Tyra Banks was brought on board. During that same timeframe, ABC dropped the spring "DWTS" seasons and relied on just the fall season. Will this new change prompt even more outrage, or will it be viewed as a winning idea?
Dancing with the Stars is leaving ABC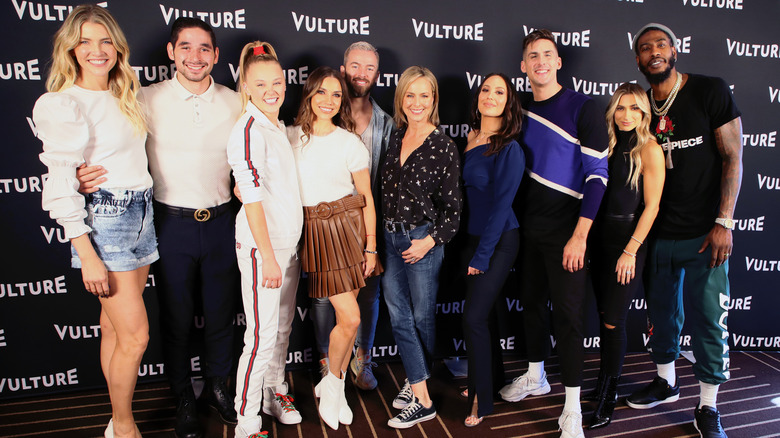 David Livingston/Getty Images
Beginning with Season 31 of "Dancing With the Stars," viewers will have to subscribe to the Disney+ streaming service in order to watch the competition, reports Deadline. What does ABC plan to air in the time slot that "DWTS" held? Instead of watching celebrities hitting the dance floor, it seems NFL football games will air on Monday nights instead. A statement from Disney noted, "... we are excited to bring this beloved show exclusively to Disney+ as the platform's first-ever live series." The statement pointed out that Disney-themed nights on "DWTS" were always very popular, and the streaming service is aiming to "expand our demographic reach" with the deal.
It appears this came as a shocker to just about everybody, and the announcement generated a lot of buzz on social media. "Nobody is going to pay $8 month for Tyra Banks," one viewer tweeted. "Trying to keep an open mind & hoping it's not a death sentence," posted another "DWTS" fan. "I do not have Disney+ & will subscribe to watch #DWTS," countered another viewer. For now, it seems there are lots of questions and plenty of unknowns. The move to Disney+ could spark shifts in the casting and content of "DWTS," and the massive change seemingly could impact the celebrities and pro dancers who make the move from ABC to Disney+. More details will emerge in the months ahead, and "DWTS" fans will be eager to learn more.