Will Smith Faces More Bad News Regarding His Popularity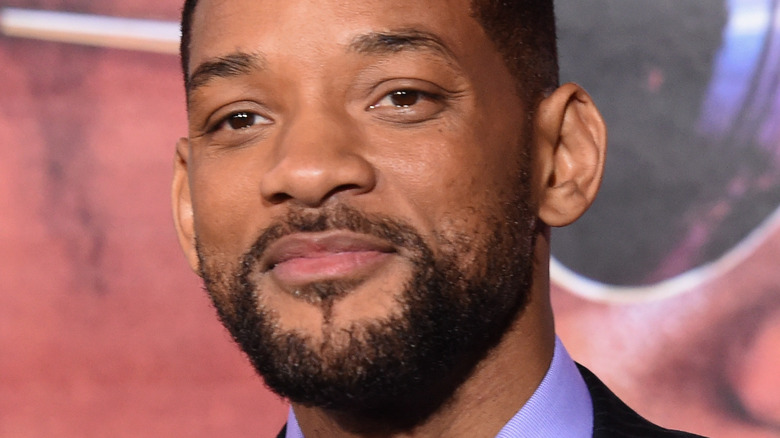 Jason Merritt/term/Getty Images
Will Smith has always been a multi-talented, bonafide star. His rapping skills led to the creation of "The Fresh Prince of Bel-Air" and the success of the iconic 1990s sitcom allowed Smith to segue into movies. Per IMDb, "Independence Day" was his first major smash hit, followed by the 1997 summer blockbuster "Men in Black." Smith then displayed his versatility by portraying Muhammed Ali in the 2001 biopic "Ali," which resulted in his first Best Actor Oscar nomination.
In 2009, Forbes crowned Smith the most valuable actor in Hollywood following a survey of industry bigwigs, beating out other top stars, like Tom Hanks, Leonardo DiCaprio, Brad Pitt, Matt Damon, and Denzel Washington. Among Smith's many achievements, seven of his flicks shot straight to No. 1 on opening day. And the movies he starred in pulled in more than $5.2 billion at the box office.
Smith has now been nominated for three Best Actor Oscars throughout his career. However, the third time definitely wasn't the charm for Smith despite scoring Best Actor gold for "King Richard." It should have been the best night of his life. Instead, as everybody knows by now, it was far from it, thanks to the infamous Chris Rock slapping altercation. Smith's career currency immediately began freefalling and he was banned from attending the Oscars for 10 years. Despite multiple apologies, his stellar past achievements had been wiped out by two minutes of hot-headed impulsivity. And now, Will Smith faces yet more bad news regarding his popularity.
Will Smith's popularity plummets even further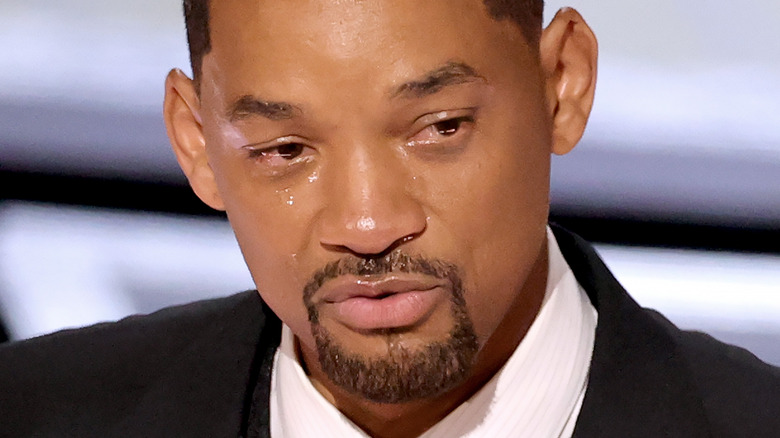 Neilson Barnard/Getty Images
It's safe to say 2022 has not been a good year for Will Smith and his wife Jada Pinkett Smith thus far. Despite finally winning a Best Actor Academy Award after two near-misses, Will's career is now in serious jeopardy. He used to be one of the most popular and personable actors in Hollywood and a firm fan-favorite. However, after the whole Chris Rock "thing," the bad news keeps flooding in regarding his popularity.
According to a new Yahoo! News/YouGov poll, Will's popularity continues to nosedive. The survey — which polled 1,618 adults between March 31 and April 4 — revealed 47% of respondents admitted to viewing the actor "unfavorably" following The Slap. The day after the Oscars altercation, a similar poll resulted in 37% — a pretty significant uptick in the unpopularity stakes. Adding to Will's woes, 28% of those questioned also thought he should be stripped of his Oscar.
The now-infamous incident has led many to question if Will's career will ever be able to rebound. The BBC spoke with the editor-in-chief of entertainment site The Wrap, Sharon Waxman. She claimed her staff talked to multiple industry insiders, all of whom were doubtful Will could claw his way back. "One agent we talked to called it a 'stunning act of narcissism.' The movie star brand for Will Smith is badly tarnished," Waxman said. She concluded that his A-lister days were "kind of done."