Bob Odenkirk Reveals The Devastating Effect His On-Set Heart Attack Had On His Co-Stars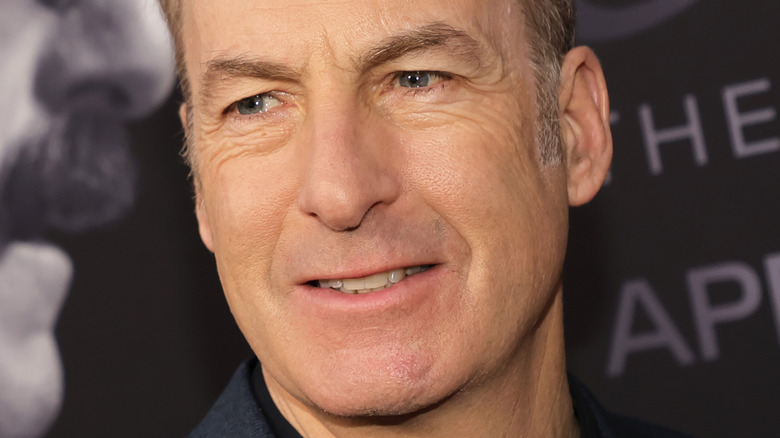 Kevin Winter/Getty Images
Actor Bob Odenkirk has been in the business for decades. Per TV Guide, Odenkirk's first significant part was in the 1999 comedy flick "Can't Stop Dancing," which wasn't exactly a smash hit. Previously, he'd played bit parts in a broad range of sitcoms and dramas, including "Seinfield," "Third Rock From the Sun," and "Roseanne," and went on to try his hand at directing. "I somehow got in this financial hole," Odenkirk described on "The Howard Stern Show" in February, confirming he had gone bankrupt for a time. 
However, Odenkirk's career and bank balance really skyrocketed after scoring a gig on "Breaking Bad." He played the role of Walter White's morally questionable, shady attorney, Saul Goodman, in the smash hit drama. The fan-favorite side character made enough of an impact to spawn its own spin-off, "Better Call Saul." The show was a scorching success right from the get-go. According to The Hollywood Reporter, the "Better Call Saul" Season 1 premiere broke cable TV records after 6.9 million viewers tuned in. It maintained its high ratings to the end of Season 5, which aired in April 2020. 
According to CheatSheet, the sixth and final season of the series was delayed, first because of issues with filming during COVID-19, then because of the lead actor's scary hospitalization in July 2021. After his health emergency left fans unsure about the future of "Better Call Saul," Odenkirk has now revealed how his on-set heart attack affected his co-stars.
Bob Odenkirk's co-stars were left traumatized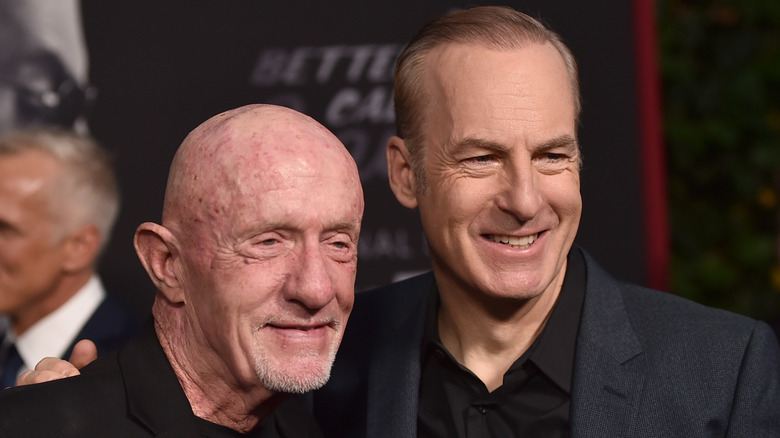 Alberto E. Rodriguez/Getty Images
The "Better Call Saul" cast and crew were left severely distressed after Bob Odenkirk suffered a heart attack in July 2021, People reports. They were filming in New Mexico when the actor suddenly keeled over and stopped breathing. Odenkirk shared that "the cast and crew were more traumatized" than he was, as he had no memory of what had happened. They thought they had watched him die after witnessing paramedics unsuccessfully attempt to revive Odenkirk at the scene.
"They all were standing right there," Odenkirk said. "And they watched me go down, and they watched them use the defibrillator three times on me, and they watched the professionals around look at each other and say he's not coming back." Thankfully, after Odenkirk stayed in the hospital, he was given the all-clear and returned to work. He admits that despite not remembering details of the medical emergency, it still had a massive impact on his life.
Meanwhile, with "Better Call Saul" Season 6 on the way April 18, Odenkirk is looking to the future — by returning to his past. Despite scoring a total of 13 Emmy nominations for his acting, Odenkirk still retains a passion for writing, which is what he did for years on "Saturday Night Live" before hitting the big time. "I loved writing comedy so much that I figured I'd stay in that corner," Odenkirk told Variety. "I loved it, and I still do love it."