Inside Ellen Pompeo And Jesse Williams' Real-Life Friendship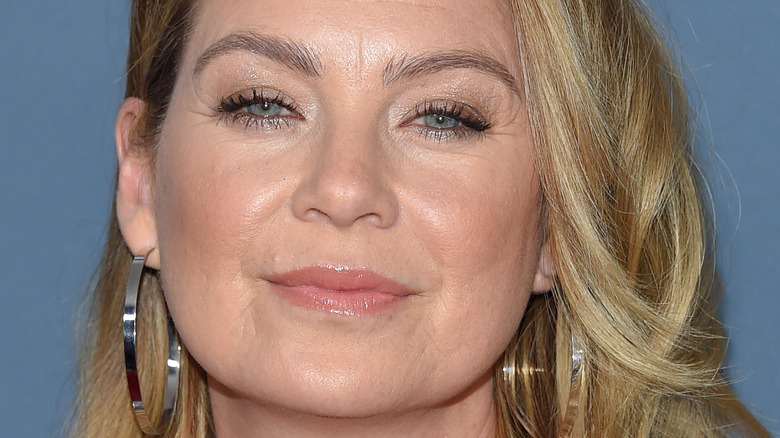 DFree/Shutterstock
"Grey's Anatomy" has been on the air for a whopping 17 years, with a handful of its original cast members still starring on the show. Some left and returned, while others spent season after season playing doctor. With "Grey's" running for as long as it has, it's hard to imagine the cast not forming some sort of rapport with each other. The good news is some of them have become real-life best friends, forming bonds that have lasted even long after they retired their scrubs.
For instance, Kate Walsh, who left the show early on and made a huge comeback as Dr. Addison Montgomery, shared how much she loved the cast and how excited she was that they got to reunite. "It was just very emotional. Like going back to your hometown and your family and your first best job ever all at once. It was a lot, it was great," she told People in October 2021. "I just love them so much." Ellen Pompeo also got together with former co-stars Eric Dane and Justin Chambers and told fans that they're her besties. "Old friends are the best friends... wait wait....but I don't mean WE are old," she wrote on Instagram at the time. "I meant that we've known each other a LONG time."
Pompeo is one of the few original cast members who have remained on the show, so it's natural that she's friends with everyone. But not many know that she's also close with Jesse Williams, who starred as Jackson Avery from Seasons 6 to 17.
Ellen Pompeo and Jesse Williams are close friends in real life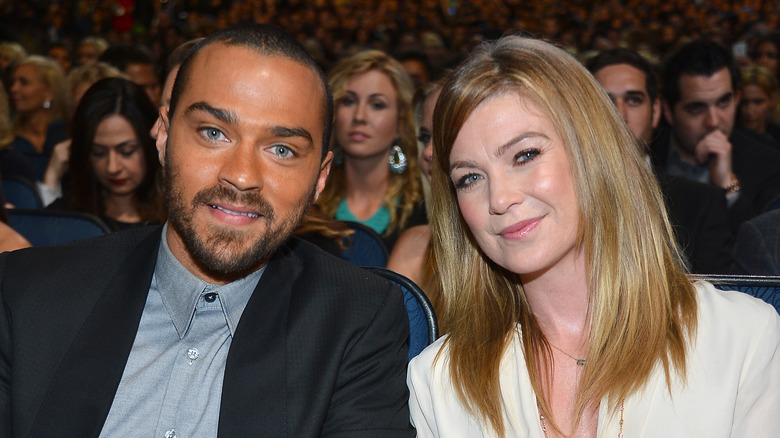 Frazer Harrison/Getty Images
According to Jesse Williams, Ellen Pompeo is not as "dark and twisty" as the show makes her to be. And he knows this because she's one of his closest friends. In an interview with BuzzFeed from May 2019, the actor shared Pompeo's true personality.
"I mean, she's really not like that character at all. She's kind of a street chick," he said, adding that she has "seen a lot of s***" for being in the show since the beginning. "I don't want to speak out of turn, but she's actually surprisingly kind of down." And while Williams is no longer on the show, it doesn't mean that his bond with Pompeo had been broken. In fact, it has gotten to the point where their families hang out with one another, too. He said that "they have taken vacations together with the kids," and that their friendship is "really cool, like, it's not a forced thing."
True enough, Pompeo once posted a photo of her and Williams playing water sports in the sea. "When you vacation with @ijessewilliams and he's afraid to lose to you in a paddle board race," she wrote on Instagram at the time.
Ellen Pompeo supported Jesse Williams in his custody battle with ex-wife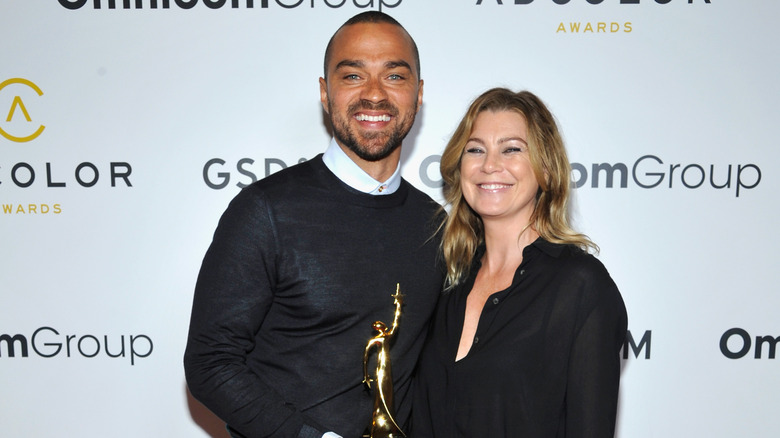 John Sciulli/Getty Images
It looks like Ellen Pompeo and Jesse Williams' friendship has withstood the test of time. Back in 2018, when Williams was in the midst of a custody battle with his estranged wife and was accused of neglecting his kids, Pompeo showed her support by telling the world how good of a father he is to his children.
Pompeo took to Instagram to share a photo of Williams as he drove his kids around on what appeared to be a day off. "Shoutout to all the dads doing their part holding it down showing up for their babies...," she wrote.
It's clear that both Pompeo and Williams have forged a strong bond both on- and off-screen. When the time came that Williams decided to leave "Grey's Anatomy," he shared how tough it was given the friendship he had formed with Pompeo. "Ellen Pompeo is a good friend of mine, and I'm leaving, my proximity to her is changing," Williams told Deadline in May 2021. "I'm not going to see her at work anymore, we're leaving each other in that way, and that was emotional and directly tied to the characters."