Courtney Stodden Still Has One Wish About Chrissy Teigen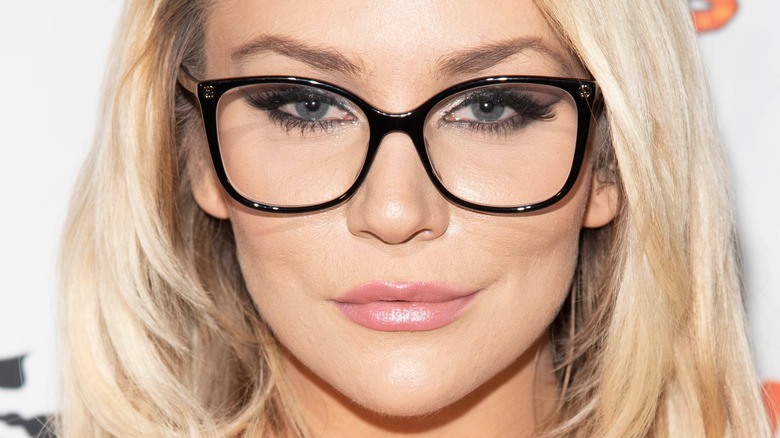 Eugene Powers/Shutterstock
Courtney Stodden's drama with Chrissy Teigen is well-documented. The two have quite the history, with Stodden going public with their past in 2021 when she accused Teigen of cyberbullying her several years earlier. Speaking to Daily Beast in May 2021, Stodden — who uses they/them pronouns and identifies as non-binary — claimed that Teigen had DM'd and tweeted them hateful messages suggesting she wanted them to die.
Teigen took to Twitter that same month to issue an apology and addressed Stodden by name. The star claimed in a series of tweets that she was horrified by the way she had acted before and was not proud of her behavior, but noted it was "nothing compared to how I made Courtney feel. I have worked so hard to give you guys joy and be beloved and the feeling of letting you down is nearly unbearable, truly. These were not my only mistakes and surely won't be my last as hard as I try but god I will try!!" She then claimed on the social media site that she had "tried to connect with Courtney privately," continuing, "but since I publicly fueled all this, I want to also publicly apologize. I'm so sorry, Courtney. I hope you can heal now knowing how deeply sorry I am."
But Stodden has something to say about Teigen's public apology a year later, as they revealed the one thing they still want from the model and TV host.
Still blocked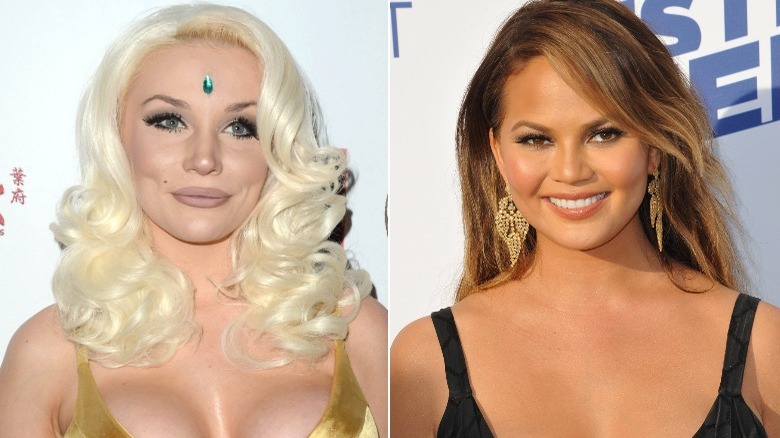 Kathy Hutchins & Jaguar PS/Shutterstock
Courtney Stodden opened up about where things stand between them and Chrissy Teigen today while speaking to Page Six in April 2022, admitting they believe they're still blocked by the star on Twitter and still have not received a private apology beyond her Twitter thread. "I wish that she maybe could have apologized to me, like she said she did," Stodden shared. "But I never got anything. So, I didn't feel touched, let's say, by the apology ... I didn't get one other than on social media, which felt like she was apologizing to everybody else, but I was blocked," Stodden continued, while opening up about just how much the messages they received a few years prior had affected their mental health.
For her part, Teigen has alleged that she's reached out to Stodden aside from her public apology, claiming to The Hollywood Fix in July 2021 in a candid paparazzi video that she had contacted the reality star via text. Stodden denied that claim later that month, though, telling TMZ that they'd had no interaction with Teigen behind the scenes. "I don't know what she's talking about. I don't know, she's never reached out to my team. I never got any emails, anything," Stodden hit back, while urging Teigen to talk a little less about being canceled and do some charity work.