What Emily Wickersham Has Been Up To Since Leaving NCIS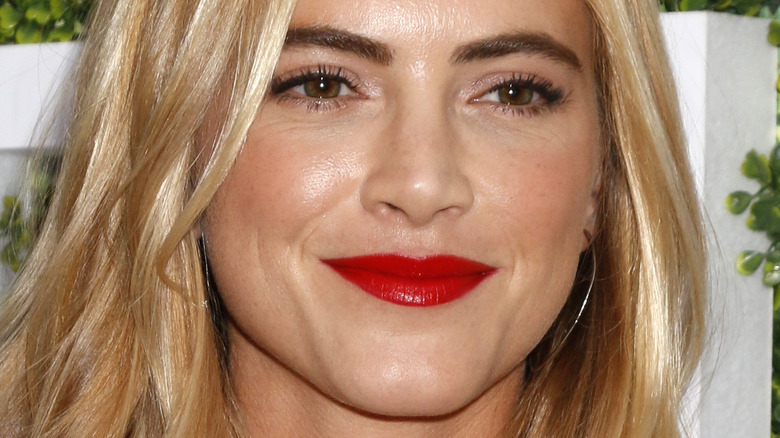 Kathy Hutchins/Shutterstock
In May 2021, Emily Wickersham made an announcement via Instagram that surely rocked many an "NCIS" fan to their core: she would be exiting the show after portraying Special Agent Eleanor Bishop for eight years "and 172 episodes." Given her former character was a firm fan-favorite, it's only understandable that fans have been wondering where we'll see the actor next. However, at the time of this writing, she seems to be keeping mum — in more ways than one!
Questions about Wickersham's post-"NCIS" endeavors have gone unanswered, for the most part. However, just two months after her "NCIS" announcement, Wickersham made another statement via Instagram. This time, that she was pregnant with "a baby boy on the way!"
Per another sweet Instagram post, a few months later, Wickersham revealed that her son with partner and fellow actor James Badge Dale, Cassius Wickersham Dale, was born "just in time to join the party to ring in the new year," on December 30, 2021.
Emily Wickersham is reveling in her new role as a mother
Kathy Hutchins/Shutterstock
As of the time of this writing, Emily Wickersham has not officially announced that she's taken on any new projects. It seems that the "NCIS" alum — who also previously held a role on "The Sopranos" — is taking her time to adjust to her new role as a mother. Wickersham also shared in an Instagram post that she moved to a new house while eight months pregnant, so it's likely that's taken up a fair amount of her energy, too!
With that said, it looks like Wickersham would be open to a brand ambassadorship with British luxury brand, Barbour. Wickersham has taken to her Instagram account on more than one occasion to showcase the brand's outerwear offerings. In one post, she tagged the brand while captioning the image, "new uniform." In another post, Wickersham was pictured strolling the streets of New York City in a trench coat, again tagging the brand with the caption, "Spring has sprung! With Spring comes the trench #BarbourWayOfLife."
A partnership between the actor and the brand has yet to be announced, so there is a chance Wickersham is simply sharing what she loves with her fanbase. However, there's also a possibility she's courting Barbour. Given that she's previously told CBS' Watch that her foray into acting was a way to push herself — "there was something so thrilling about putting myself out there" — that wouldn't be unthinkable!
Fans want Emily Wickersham back on their screens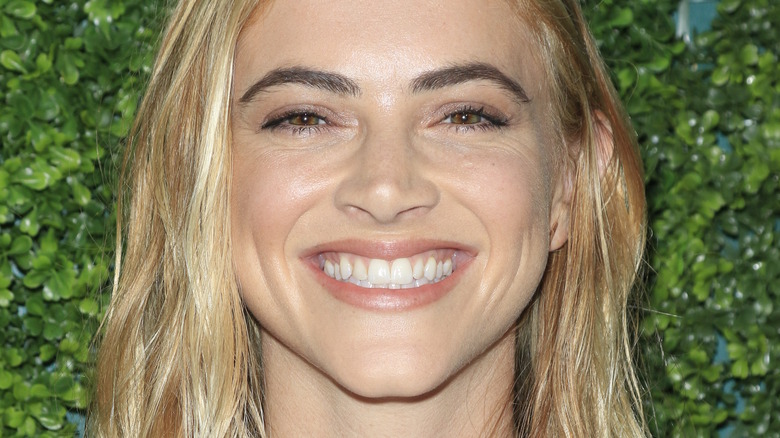 Kathy Hutchins/Shutterstock
Whether or not Emily Wickersham will become the newest brand ambassador for Barbour remains to be seen. In the meantime, though, one thing we do know is that "NCIS" fans want her back — stat!
In one of her Instagram posts showcasing a Barbour trench, one fan commented, "Miss you! I know you had to move on but really wish you were back!" On another post featuring Wickersham on a walk with James Badge Dale and their son, a commenter wrote, "stopped watching show when you left." Yet another post of Wickersham out with her son saw a fan comment, "So happy for you but miss you on NCIS," alongside multiple heart emoji.
As The Hollywood Reporter announced in March, CBS has renewed "NCIS" for its 20th season. Also, we know that Wickersham's exit from "NCIS" was an amicable one, so the door might not be closed completely. A cameo, perhaps? In the meantime, however, we'll be happy to keep up to date with Wickersham's life via her Instagram.