The Queen Reveals What Her COVID-19 Battle Was Really Like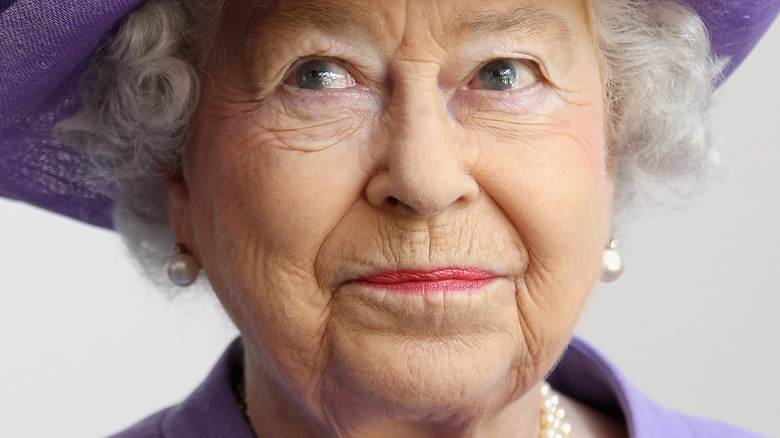 Chris Jackson/Getty Images
Queen Elizabeth II is no stranger to drama. As the leader of a scandal-ridden royal family, she's basically an expert at putting out fires. In the last few years alone, she's had to manage her grandson Prince Harry and his wife Meghan Markle's abrupt and very public departure from royal life. Then came their astounding Oprah Winfrey interview, in which they alleged they faced racism and mental health crises while living with their in-laws, and Harry's subsequent fall out with his father and brother, Prince Charles and Prince William, respectively. That is to say nothing of the ongoing scandal caused by her (and rumored favorite) Prince Andrew's Jeffery Epstein connections.
To make things even more difficult for the nonagenarian, her husband of nearly 70 years, Prince Philip, died last spring. Then, just when it looked like things couldn't get any worse for Elizabeth — like her family couldn't get any more chaotic — she got a very scary health diagnosis.
Elizabeth came down with COVID-19 back in February and was forced to take a pause from royal life. Now, just weeks before her 96th birthday, she's opening up about just how difficult that experience was.
Queen Elizabeth is trying her best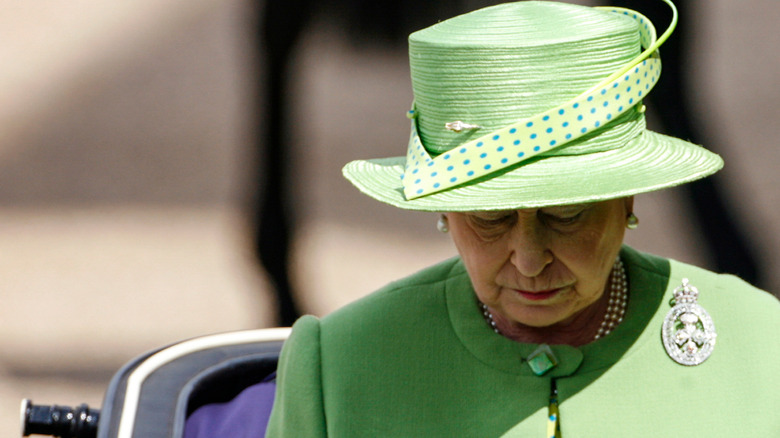 Alessia Pierdomenico/Shutterstock
Queen Elizabeth II is not one to get overly personal. That's why it was so surprising when the queen gave a rare public appearance and chatted about the ordeal. "[COVID-19] does leave one very tired and exhausted, doesn't it?" she said, while speaking to doctors and nurses via Zoom in April, just a couple of months after announcing her diagnosis, per ABC. "It obviously was a very frightening experience to have COVID very badly."
As difficult as the physical symptoms of the illness must have been for the queen, the hardest part was the isolation. "And of course not being allowed to see your relatives was very hard," she concluded. During this difficult time, Elizabeth has had to rely on her family more than ever, despite being separated from them.
Elizabeth has reportedly been leaning heavily on her son and heir, Prince Charles, and his son and heir, Prince William, to pick up the slack while she recovers. The queen asked Charles to attend and host the traditional Easter service in April for the first time ever, per the Daily Beast. Some sources have suggested that the queen will remain as inactive as possible to ensure her ability to attend her Platinum Jubilee ceremony in June, marking 70 years on the throne. The Jubilee is likely extra important to Elizabeth as it'll be a chance for her family to come together amicably despite the drama with her grandson Prince Harry and son Prince Andrew, an insider explained to Us Weekly.