The Sad Reason Tom Schwartz Is Still Wearing His Wedding Ring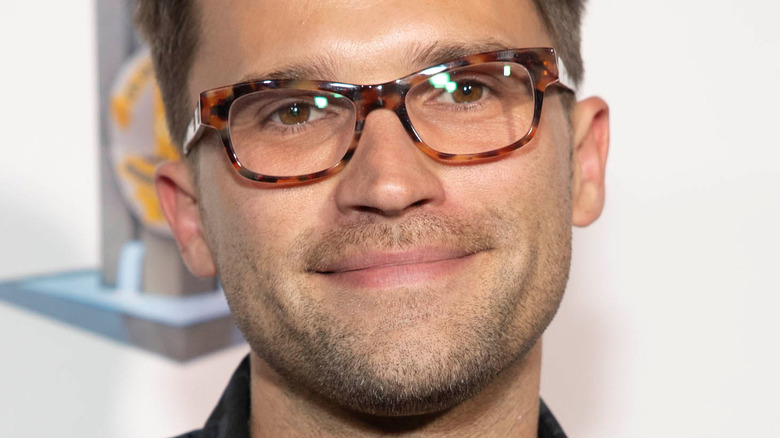 Eugene Powers/Shutterstock
"Vanderpump Rules" fans were shocked to learn that Tom Schwartz and Katie Maloney had separated in March. The couple, who were featured on the show from the very beginning, was anything but stable. Still, it seems inconceivable that they had actually split, considering that Tom once dumped a beer on Katie's head in the middle of a fight and it was broadcasted on national television and immortalized for all of Bravo time, and she still didn't break up with him, it seemed like nothing would ever split them up.
When it came to the reasons for the breakup, after more than a decade together and three years of marriage, Tom and Katie didn't say much despite long-winded notes to their respective Instagrams. "After 12 years on an adventure through our life together, Tom and I are ending our marriage. This ending is not met with resentment or animosity, no sides to choose," Katie wrote. "We have deep admiration for one another that will always remain and cherish our friendship." Tom posted a similar statement but noted that the decision to split was Katie's, hinting that it wasn't necessarily what he wanted.
Tom might not be overly excited about leaving Katie and his marriage behind, but the couple seemed at least united in their decision to move forward separately. That is until someone noticed Tom was still wearing his wedding ring. So what's the deal?
Tom and Katie wanted different things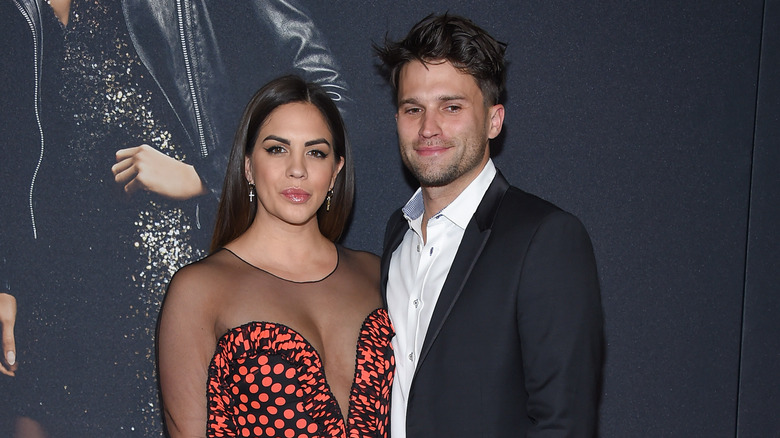 DFree/Shutterstock
You'd think one of the first things to go after a divorce would be your wedding ring, but, apparently, not if you're Tom Schwartz. Tom opened up about his interesting decision to keep his ring on during a recent appearance on "Spilling Tea with Zach and Adam Live," per Page Six. "This is not me clinging on and being needy," Tom reportedly said at the show. "There was such a profound love there and I feel naked without it."
That is definitely pretty heartbreaking, but Tom maintained that he was actually doing pretty well all things considered. "I'm okay. I think I'm okay," he insisted. "I'm as good as you can be coming out of a long-term relationship where you've been madly in love with someone." However, Tom is likely taking the split harder than his ex, Katie Maloney, as it was far from his first choice. "Katie realized how unhappy she is and Tom really wanted it to last between them," a source told Us Weekly. "He worked really hard to make it work but the issues continued."
Katie reportedly just wanted something different than what Tom could give her. An insider detailed to People how Katie wanted a more traditional marriage whereas Tom was a bit of a free spirit, which ultimately made the relationship not what either of them really wanted. "They act like terrific roommates," they concluded. 'Nuff said.