Selena Gomez Has The Perfect Reply For People Talking About Her Body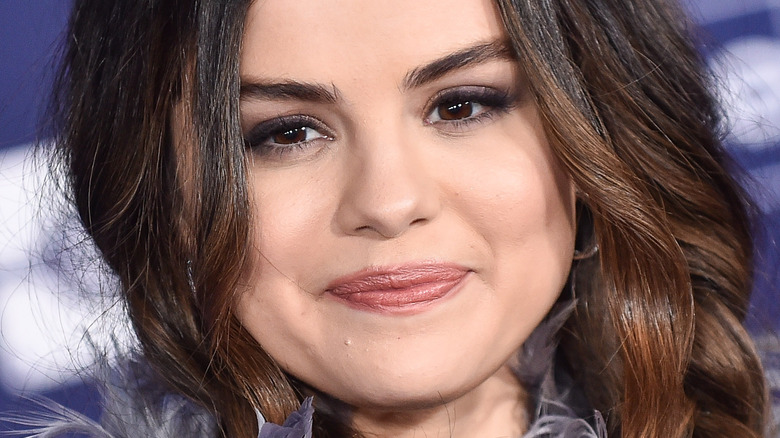 DFree/Shutterstock
When it comes to female celebrities in the spotlight, many might say they receive more attention for their appearance rather than their talent or, more importantly, their message. If there's one celeb who knows this all too well, it's Camilla Cabello. The chart-topper gave her unfiltered thoughts about body acceptance amid all of the paparazzi attention she's been getting. Soon after seeing photos of herself online, she took to her Instagram account to bluntly write, "Today I got a new bikini ... and didn't eat anything too heavy before going into the OCEAN cause I knew it was gonna be basically a whole photoshoot," before adding, "What is health if you are so fixated on what your body looks like that your mental health suffers and you can't enjoy your life?"
Another person who has been open about body acceptance has been Selena Gomez. She admitted in an interview with Vogue that there were times she didn't feel comfortable with her body while on the red carpet. Recalling the 2015 Met Gala, Gomez said, "I fluctuate a lot with my weight. I remember this night specifically because I didn't feel good about my body." That said, Gomez now has a totally different outlook when it comes to her body and her size. She also has a strong message for all the body shamers out there who find it necessary to comment on her curves.
Selena Gomez says she is perfect just the way she is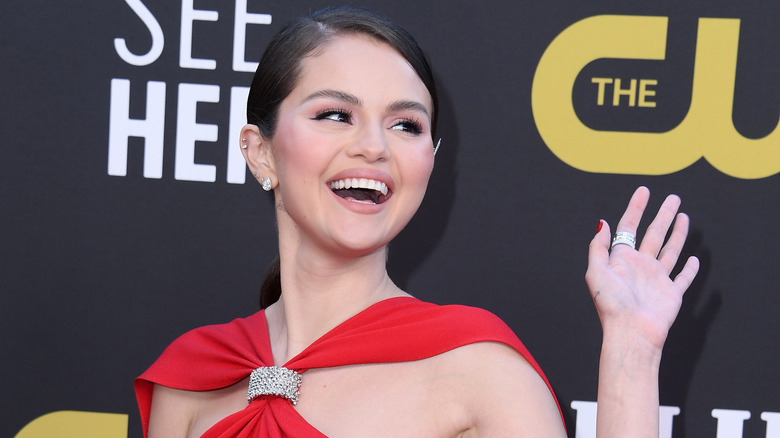 Steve Granitz/Getty Images
Selena Gomez took to TikTok to let all her critics out there know that she believes she's perfect just the way she is. In fact, Gomez also admitted that she couldn't care less about the numbers on her scale because, regardless of what she looks like, the public will always critique her in one way or another. According to Daily Mail, Gomez started off by saying, "So I be trying to stay skinny, but I went to Jack in the Box and I got four tacos, three egg rolls, onion rings and a spicy chicken sandwich," before adding, "But honestly, I don't care about my weight because people b**** about it anyway. 'You're too small,' 'you're too big,' 'that doesn't fit.' 'Meh meh meh meh.'" Gomez concluded, "B****, I am perfect the way I am."
That said, Gomez is now more focused on a different kind of workout these days: mental fitness. Along with her mother Mandy Teefy, they've launched Wondermind, a media ecosystem that puts mental fitness at the forefront. Speaking to Harper's Bazaar, she said, "In our first drop of Wondermind, we're offering everything from interviews with noteworthy personalities and experts to tips and exercises for practicing your own mental fitness, resources, and more." Now, that sounds like the kind of gym membership a lot of people would sign up for.