Kendall Jenner Reveals What Kris Jenner Really Wants Her To Do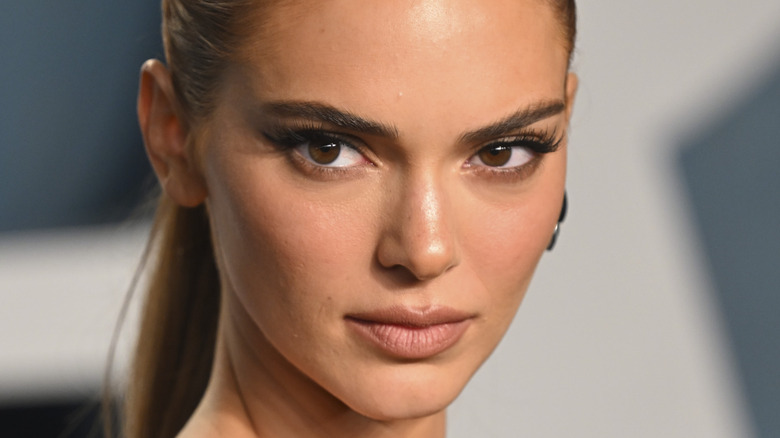 Karwai Tang/Getty Images
Although Kendall Jenner has grown up in front of the TV cameras, she's not one to go into detail about her personal life. In fact, she's known for keeping her love life private on "Keeping Up With The Kardashians." Executive producer Farnaz Farjam told the podcast "The Daily Dish" back in 2021 that while filming the show Kendall had just one request. He said, as per E! News, "Kendall's always had this rule, which she felt like she had to be with someone for at least a year before she lets them be a part of the show and in the show, because she doesn't always know what people's intentions are. So that's why we kind of kept her personal life out of it, just because she had a rule."
Kendall and her boyfriend, NBA player Devin Booker, did hint that dating in the spotlight isn't all that bad, despite Kendall's desire to keep things out of the news. "I wouldn't say hard," Booker told WSJ Magazine, adding, "Honestly, I'm enjoying life to the fullest, and that came off my tongue so easily because it wasn't always this way, but I feel like I'm in a good place right now."  And while Kendall and her man are taking things pretty easy, there's someone who might be putting a little pressure on the couple to take their relationship to the next level: Kendall's mom, Kris Jenner. 
Kris Jenner wants another grandchild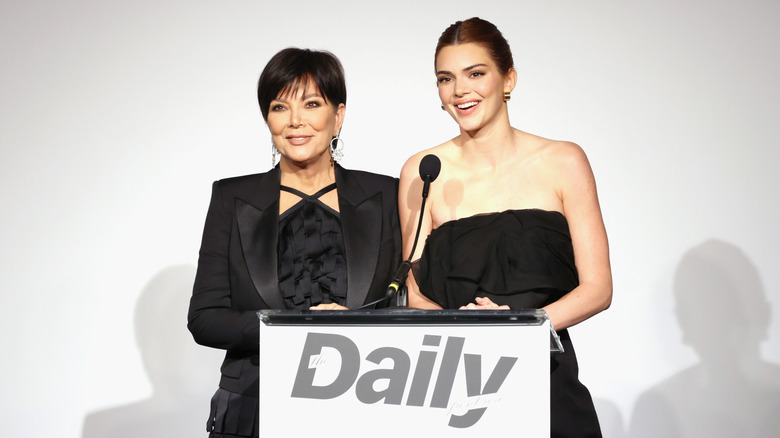 Randy Shropshire/Getty Images
Kris Jenner has made it no secret that she wants another grandchild and that might be the reason she's putting a little pressure on her daughter Kendall Jenner to have a baby. But even Kris Jenner doesn't always get what she wants. According to E! New's "Daily Pop," Kendall and Kris dished on possible plans for motherhood. "She will just randomly text me and be like, 'I think it's time,' and I'm like, 'Is this not up to me?!'" to which Kris replied with, "Just your friendly reminder!"
This isn't the first time that Kris has said something about wanting to see Kendall become a mother. In February 2022, Kris said on the "The Ellen DeGeneres Show" that she predicts Kendall will be the next in line to produce her 12th grandchild. She told DeGeneres, "I think it would be nice if it was Kendall [Jenner]. Right? She's the only one who hasn't had a baby." While it sounds like Kris is ready to throw another family baby shower in the near future, Kendall is not quite there yet. Maybe we'll see how it all unfolds on the family's new Hulu series, "The Kardashians."