Why Kim Kardashian Called Kanye West In Tears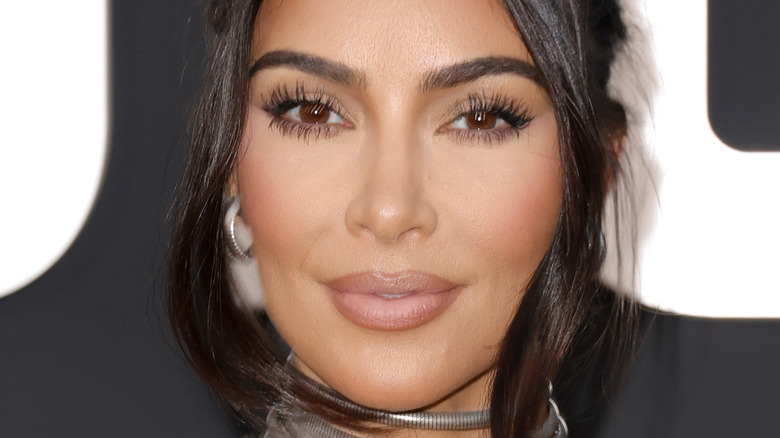 Frazer Harrison/Getty Images
The more things change, the more they stay the same. 
Amid the ever-evolving drama between Kim Kardashian, her ex Kanye "Ye" West, and her new beau Pete Davidson, many might be surprised to learn that in the inaugural episode of Hulu's brand new series "The Kardashians," it was Ye who provided a shoulder for the SKIMS mogul to cry on. Later in the episode, during a confessional, Kim opened up about the dynamic between the co-parents. "Kanye and I are still going through a divorce now," she explained, per the Los Angeles Times. "We're just trying to figure it out — how to be good parents to our kids together, of how to be good friends to each other. Ultimate goal, no matter what, is just happiness and following that, whatever that looks like," she declared.
But what exactly prompted Kim to call Ye in tears in the first place? The answer might surprise you.
Kim Kardashian called Kanye West over an incident involving their son Saint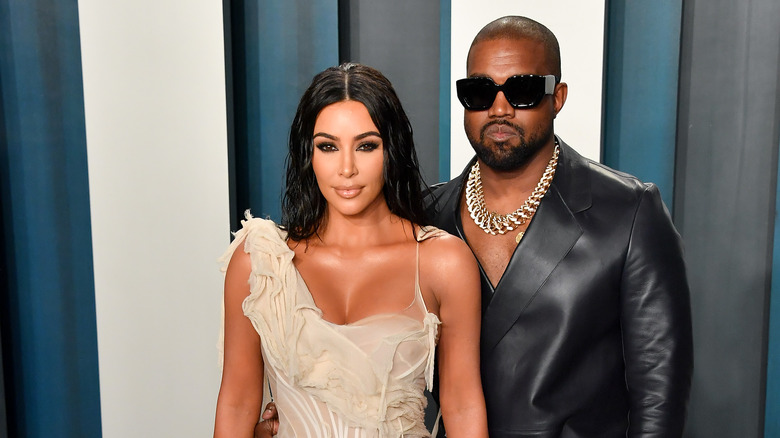 Allen Berezovsky/Getty Images
Kim Kardashian's 2002 sex tape has proven to be the gift that keeps on giving.
During the first episode of "The Kardashians," the mother-of-four revealed that her son, Saint, happened upon a pop-up ad referencing alleged unrevealed footage of her sex tape while playing the online game Roblox. "I'll sue for nominal damages. The message is more important than the dollars, at this point," Kim told attorney Marty Singer over the phone, per the Los Angeles Times. "I have four kids. I can't go through this again. This was like 20 years ago... I have all the time, all the money, and all of the resources to burn them all to the ground," she vowed. Then, she promptly called her estranged husband and the father of her four children, Kanye "Ye" West. "I almost died when Saint thought it was funny," she tearfully told Ye, per Daily Mail.
Alas, this isn't the first time Kim has spoken publicly about how the old tape still haunts her. "That is something that I have to live with for the rest of my life, but it's something that's being held over my head. I try not to have any regrets, but it's probably the one thing I wish didn't exist," Kim confessed to host Andy Cohen during the "Keeping Up With the Kardashians" reunion, per Us Weekly. If I could erase any of the stupid things that I've done in life, that's probably it," she added.