Gilbert Gottfried's Net Worth: How Much Was The Comedian Worth When He Died?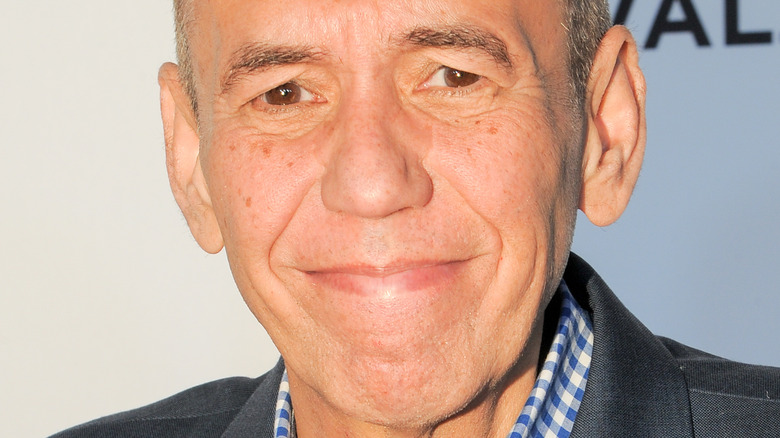 Ron Adar/Shutterstock
Gilbert Gottfried made a name for himself as one of the most popular comedians in Hollywood, and there's no doubt he had one of the most unique voices in the industry. The star, whose death was announced on April 12, earned a laundry-list of credits to his name, but we personally loved him on the Comedy Central roasts, where he seemed to be at his best.
While Gottfried isn't exactly a rags-to-riches story, he did come from humble beginnings. "Our first apartment was a little place above my father and uncle's hardware store in Coney Island," he explained in an essay for the Wall Street Journal, describing the apartment as "tiny" and saying he didn't "remember ever seeing a customer" at the shop. Gottfried shared that the family later moved to another part of Brooklyn, but the living conditions weren't much better. "My two sisters shared a bedroom, and I slept in the dining room," Gottfried wrote. "There were no dividers or anything to make it look like a bedroom. There was just a small bed right next to the dining-room table."
Gottfried began his career in comedy at just 15 years old, and he never looked back. The star once said that comedy came easy to him. "I could go on and do a live show for 20 billion people with less fear than I have trying to decide between whole wheat and raisin bread," he told the Los Angeles Times. And sticking to comedy certainly paid off for the star.
Gilbert Gottfried's humor had him laughing all the way to the bank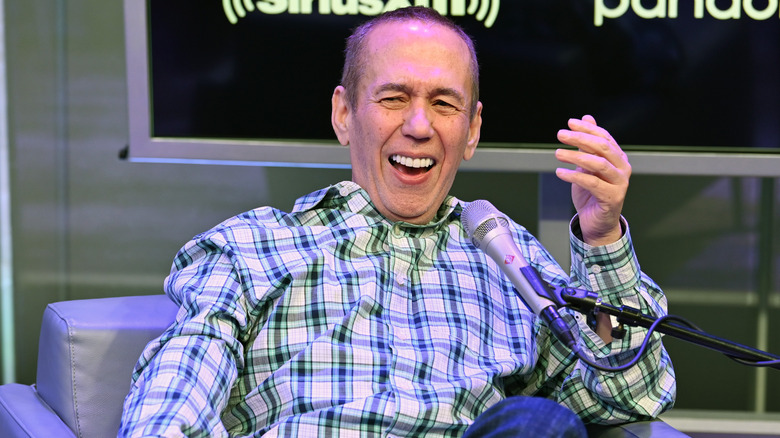 Slaven Vlasic/Getty Images
At the time of his death in 2022, Celebrity Net Worth estimates Gilbert Gottfried had accumulated a fortune of $8 million. Some of the star's wealth came from his appearances in films like "Problem Child" and "Beverly Hills Cop II," per IMDb. In all, he has 184 acting credits to his name, but perhaps the most popular film Gottfried was part of was "Aladdin." The comedian famously voiced the parrot Iago in the blockbuster smash. It's not entirely clear how much he made for the 1992 film, but Disney is known to shell out plenty of money to talent, like paying Owen Wilson $2.5 million to lend his voice in "Cars 2."
The actor also starred in "USA Up All Night" alongside Rhonda Shear from 1989 to 1998. In addition, Gottfried appeared regularly on "Hollywood Squares." According to Entertainment Weekly, it was "the most expensive game show ever produced," costing nearly $25 million a year. Some of the operating costs went directly to celebrities, but again, the figures are murky. The star likely made a good amount of money in stand-up comedy, and he also famously voiced the Aflac duck, though the company canned Gottfried from the gig in 2011 after a controversial joke.
According to a 2015 interview, Gottfried resided in the Chelsea neighborhood of New York with his wife, Dara Gottfried, and their two kids. After Gottfried had such a humble upbringing, Dara suggested it would be a good idea to invest in real estate.