Ezra Miller's Behavior After Their Arrest Continues To Raise Eyebrows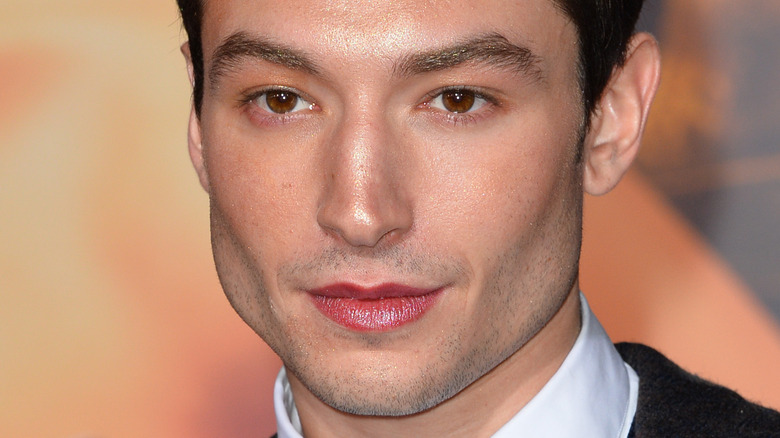 Featureflash Photo Agency/Shutterstock
Ezra Miller, once a promising rising star in Hollywood, quickly became one of its most troublesome. After making headlines in 2020 for a video in which they seemingly choked out a young woman, the "Justice League" star was arrested in Hawaii on March 28 for disorderly conduct and harassment. Miller, according to Hawaiian police, hurled obscenities at singers at a karaoke bar and "lunged at" a man playing darts. Furthermore, they allegedly were escorted out of a couple's home after bursting in and verbally threatening them mere hours after they were released on bail, per Page Six. The outlet revealed the next day that the actor's behavior had caused a total of 10 police calls in under one month.
As Rolling Stone reported, Miller's erratic behavior extended to film sets as well. One insider disclosed that Miller allegedly experienced "frequent meltdowns" while filming "The Flash" in 2021. "Ezra would get a thought in [their] head and say, 'I don't know what I'm doing,'" the source told the outlet. All of this legal commotion surrounding the actor caused Warner Bros. and DC, the studios behind "The Flash" and "Justice League," to call an emergency meeting to discuss Miller's franchise future on March 30. According to an insider, all WB/DC projects concerning Miller were halted for the time being. 
In the midst of all this career and life-impacting news, Miller has been spotted partaking in some surprising behavior ... in Hawaii, of course, again.
Ezra Miller is literally shaking their problems off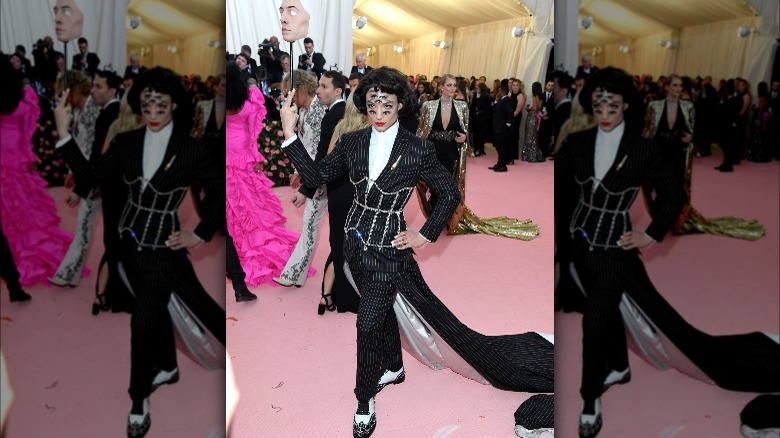 Karwai Tang/Getty Images
A short few weeks after their Hawaiian bar incident, Ezra Miller did not seem fazed as they hit the dance floor at another island hotspot. The embattled "The Flash" star was captured on TMZ in mid-April feeling the music at the Hilo Axe lounge in Hawaii. Seemingly there alone, Miller showcased a variety of moves, even giving a fellow patron a thumbs-up at one point. One of the many onlookers described Miller's performance as "comical" to TMZ, but the star was lucky to enter the bar at all. It was only in March that TMZ reported this same venue denied Miller entry, which then caused an altercation in which the police were called.
However, Miller does have some good news to celebrate. As U.S. News reported on April 12, just days after Miller's dance hijinks, the couple who had previously accused Miller of breaking into their home and threatening them dropped their petition for a temporary restraining order against the actor. With the couple's lawyer refusing to reveal their reasoning, some on Twitter speculated as to whether money changed hands outside the courtroom.