The Truth About Gilbert Gottfried's Wife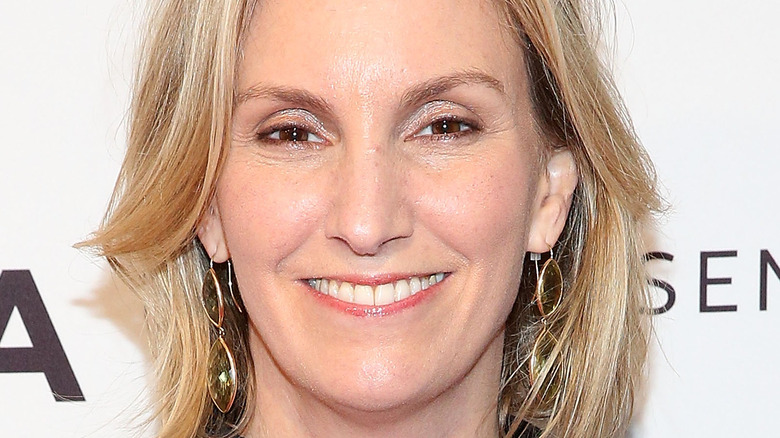 Robin Marchant/Getty Images
Late comedian and actor Gilbert Gottfried is perhaps best known for his crass humor. "I love to go where it's a dark area," he unabashedly told the New York Times in 2013. "You never know what people will choose to be offended by."
Still, there was much more than meets when it came to the legendary comic. "We are heartbroken to announce the passing of our beloved Gilbert Gottfried after a long illness," Gilbert's family released in a statement on Twitter following his death. "In addition to being the most iconic voice in comedy, Gilbert was a wonderful husband, brother, friend, and father to his two young children."
Gilbert tied the knot to fellow comedian and actor Dara Gottfried (née Dara Kravitz) on February 3, 2007, per In Touch. The couple went on to welcome two children — a daughter, Lily, and a son, Max, in 2007 and 2009, respectively. But what's the real story about the woman behind the legendary entertainer? The answer just might surprise you.
Dara Gottfried described Gilbert Gottfried as her 'gentle genius'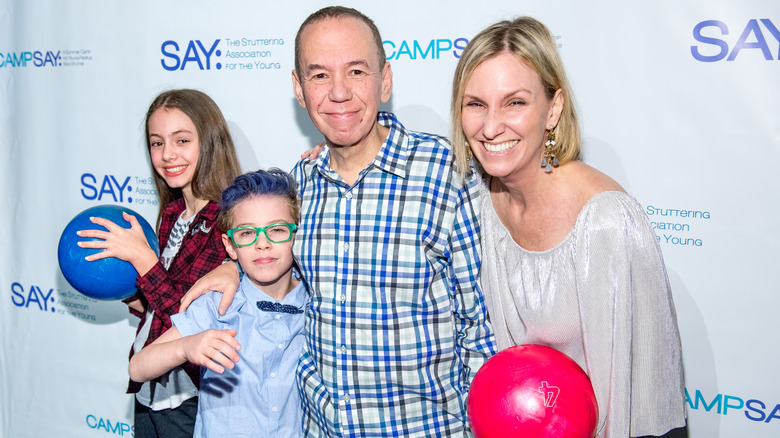 Roy Rochlin/Getty Images
While fans are currently mourning the loss of Gilbert Gottfried — the edgy comedian with the iconic voice — his wife is mourning the loss of her "gentle genius." In 2013, Dara Gottfried told the New York Times that upon meeting Gilbert, "I knew I'd never find anyone else like him." In true fashion, Gilbert quickly interjected, "Most people are hoping that they never find anyone like me."
The story goes that the couple met while at a Grammy Awards party in New York City. After an awkward encounter wherein Dara dropped her food on a table and Gilbert promptly picked it up and put it on his plate, Dara knew there was something special about him. "I looked at him, like, 'Who is this guy?'" she recalled. "He looked sad and lost and childlike. I thought he was adorable."
Alas, over the years, she became increasingly aware that not everyone was as receptive to her husband's antics. Following a controversial joke Gilbert made about the earthquake and tsunami in Japan in 2011, he was promptly fired from his longstanding voice-over gig as the AFLAC duck. "It was so hard," Dara revealed. "I just wanted to yell out to everybody, 'My husband's a good man!' He didn't mean any harm."
Dara Gottfried is successful in her own right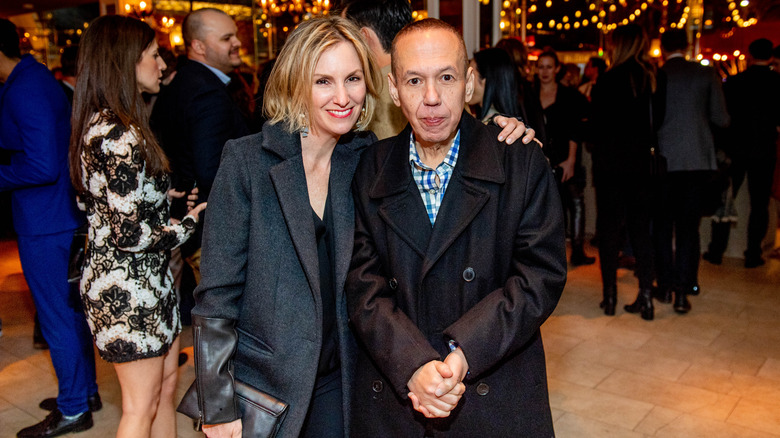 Roy Rochlin/Getty Images
Aside from being Gilbert Gottfried's biggest cheerleader, Dara Gottfried has her own successful career.
Per In Touch, Dara has worked as a stand-up comedian, podcaster, voice-over actor, and producer. But that's not all. In 2013, Dara and Gilbert both appeared on an episode of the reality television series "Celebrity Wife Swap," wherein they swapped partners with the late "Growing Pains" star Alan Thicke and his wife, actor and model Tanya Callau." Per the New York Times, after the episode wrapped, Thicke jokingly gave props to Dara, explaining that the experience gave her "relief from Gilbert and the two children, which makes for a total of three children." Still, Thicke's wife, Callau, was adamant that the swap wasn't all bad."I got a little teary-eyed when I had to say goodbye to him because I missed him," she confessed.
Perhaps, however, no one misses Gilbert more right now than Dara. RIP Gilbert.