Chris Rock's Brother Proves His Beef With Will Smith Is Far From Over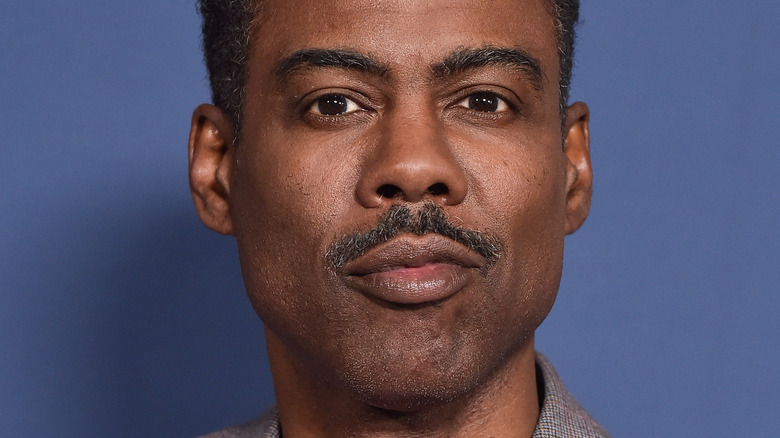 DFree/Shutterstock
Following actor Will Smith's violent outburst at the 2022 Oscars, comedian Chris Rock's younger brother, Kenny Rock, has been very vocal about his disdain for Smith's actions and what he believed should have happened afterward.
"It eats at me watching it over and over again because you've seen a loved one being attacked and there's nothing you can do about it," Kenny told the Los Angeles Times. "Every time I'm watching the videos, it's like a rendition that just keeps going over and over in my head. My brother was no threat to him and you just had no respect for him at that moment. You just belittled him in front of millions of people that watch the show," he continued. "He should have been escorted out of there. I hold them accountable for that. He could have went up there and did anything you wanted to my brother. It could have been much worse than what he did," he added.
Since then, however, Smith has resigned from the Academy, and, in turn, the Academy banned him from the award show for the next ten years. Alas, Kenny is still fightin' mad.
Kenny Rock has challenged Will Smith to a boxing match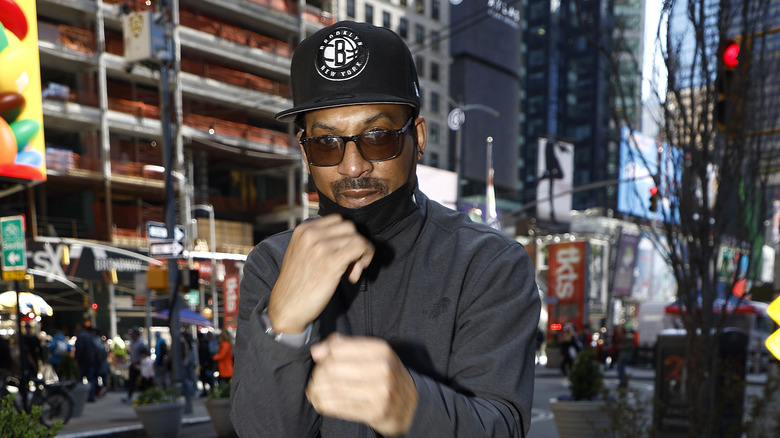 John Lamparski/Getty Images
It's not over until... Will Smith and Chris Rock's brother box?
Kenny Rock just inked a deal to compete in a celebrity boxing match in Florida this summer, as reported by TMZ. The kicker? Kenny says he wouldn't mind stepping into the ring with Smith, as he currently does not have an opponent. "I should get in the ring with Will Smith," he said. When asked whether or not he believed he could take the "King Richard" star down, Kenny replied, "Yes. Ain't no ifs, ands, buts about it." And as for his message to Smith? "I'll let the hands do the talking," he vowed. 
But that's not all. Along with challenging Smith to a boxing match, Kenny also challenged The Academy of Motion Picture Arts and Sciences to keep their word regarding Smith's ten-year ban from the award show. "We have to see if he's actually gonna get the ten-year ban. They might say a ten-year ban and after three years they'll think that we may have forgot about it and slide him in there... after two years, after three years, after five years. So we have to make sure these people do what they say they're gonna do," he declared.