The Truth About Gilbert Gottfried's Speaking Voice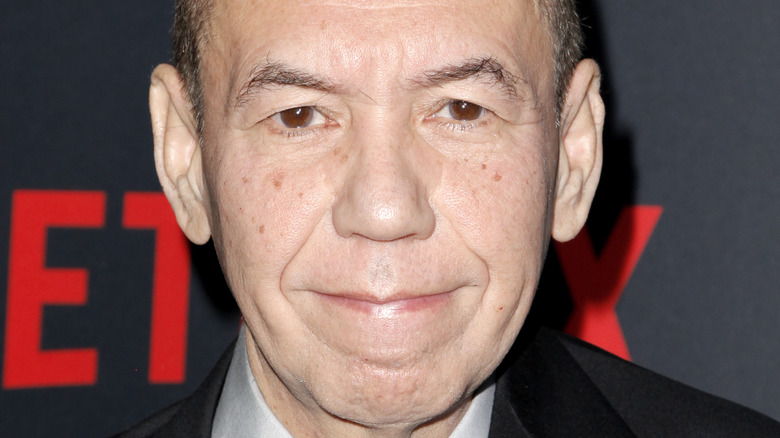 Tibrina Hobson/Getty Images
Actor and comedian Gilbert Gottfried has died at age 67. On April 12, Gottfried's family announced the news on Twitter, saying, "We are heartbroken to announce the passing of our beloved Gilbert Gottfried after a long illness. Gilbert was a wonderful husband, brother, friend, and father to his two young children. Although today is a sad day for all of us, please keep laughing as loud as possible in Gilbert's honor." The actor's publicist, Glenn Schwartz, later explained that Gottfried was suffering from a form of muscular dystrophy for some time before his death, per The New York Times.
Gottfried's family also remembered him as "the most iconic voice in comedy," as he was often recognized for his brilliant voice-over work. Gottfried got his start in the entertainment business by doing stand-up and made appearances on "Saturday Night Live" and the last three "Sharknado" movies, per The Wrap. He's famously played so many beloved characters throughout his prolific decades-long acting career, like in Disney's hit animation film "Aladdin," that many don't even know what Gottfried's actual voice sounds like. 
Because the comedian's voice was so distinguishable, Gottfried was hard to miss in any room. His ability to fall into different characters was so rare that according to The U.S. Sun, he became known for having two separate voices, one for work and one for personal life.
Gilbert Gottfried's signature voice was a facade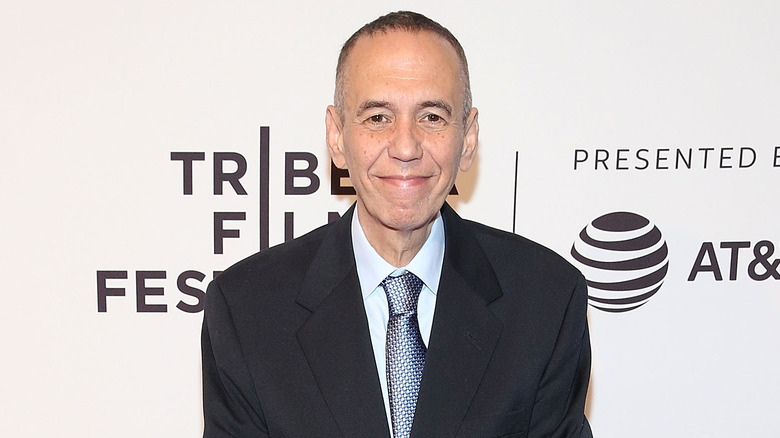 Robin Marchant/Getty Images
Comedy legend Gilbert Gottfried became known for having a separate persona with a high-pitched voice and loud tone while at work. In March 2015, Gottfried told Observer his reasonings for using different voices depending on the setting saying, "People ask how I came up with my delivery and my whole style. To me, it's like walking up to someone on the street and saying, 'How did you develop that walk?'" Ever since Gottfried started doing stand-up comedy decades ago, he always made it look easy to get into character. However, his voiceover work as the talkative macaw Iago in "Aladdin" truly solidified his sound as distinctly remarkable, per CNN. In the Disney film, his signature scream peak is notably iconic. 
For some time, Gottfried also lent his voice to the insurance agency Aflac, where he represented the company's duck mascot, per The Wrap. Although not all of the actor and comedian's work was family-friendly, such as his time on Fox's prolific adult sitcom "Family Guy," he's also recognized for taking gigs on Nickelodeon's animated series "Spongebob Squarepants." In August 2017, Gottfried told the Miami New Times, "As long as there are people around dumb enough to pay" him for making his voice sound tumultuous, he's "willing to" continue the persona.
Although Gottfried's grafting delivery is what landed him a successful career in Hollywood, it's not actually his natural speaking voice.
What was Gilbert Gottfried's real voice like?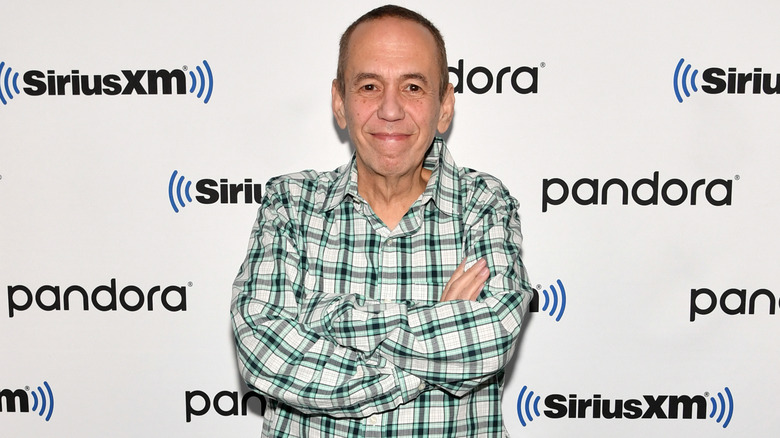 Slaven Vlasic/Getty Images
According to Observer, Gilbert Gottfried's actual speaking voice is much slower and more measured than what the world is used to hearing him sound like on television. Compared to the shrieking and thundering sound that Gottfried's audiences instantly recognize, his real speaking tone is thoughtful and almost baritone-like. Although Gottfried confidently played numerous animated characters throughout his decades-long career in showbiz, his true voice is more mild-mannered. 
In 2017, Gottfried's documentary titled "Gilbert" was released, and it got to show fans and other celebrities what he was really like when all the cameras are off: a family man who wasn't loud or shrieky. While speaking about the comedian's film, "The View" co-host Whoopi Goldberg said it was "quite amazing to see" Gottfried talking "when he's not on," per The U.S. Sun. Comedian Jim Gaffigan thought the same thing, saying, "He's a very sweet, rather shy person off-stage." Howard Stern once played a clip of Gottfried's real voice on the show, shocking his sidekick, Robin Quivers. "That's serial killer Gilbert," they both joked.
In August 2017, Gottfried told the Miami New Times that he wanted to be "remembered for all of his work," including the children's programs and more prolific jobs he accomplished. But we think that above all, he'll be remembered for his unmistakable vocal tone.