This Is Why Gilbert Gottfried Got Fired From The Aflac Commercials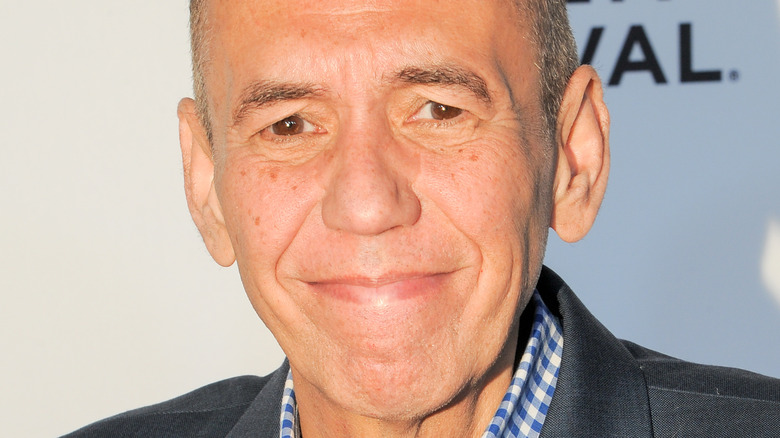 Ron Adar/Shutterstock
As far as animal-themed insurance ads go, the Aflac duck is right up there with the Geico Gecko among iconic marketing mascots. CNN credits the feathered fowl for having changed the insurance world by adding some much need fun to a pretty dull industry over 20 years ago. Aflac's long-running ad campaign was made most memorable with the help of the late comedian, Gilbert Gottfried.
For 11 years, Gottfried voiced the Aflac duck for more than 50 commercials starting in 2000, per the Ledger-Enquirer. His recognizable voice gave life to the bird's signature squawk of the company name. Gottfried didn't limit his aves-inspired impersonations to only duck characters, though. The actor also portrayed the parrot, lago, in the Disney animated smash hit film, "Aladdin." "I lived with a family of parrots for a year," he joked to People TV in 2018 about prepping for the voice role, adding, "I did no preparation. I just went in, and just had fun with it."
Gottfried's edgy and decidedly adult humor made him an unlikely partner for the Aflac insurance company's consumer-friendly campaign. It was a given that the famously crude funnyman was sure to cross the line in his comedy; that was kind of his whole schtick. However, his offensive comedy got in the way of his working relationship with the insurance company when Gottfried was fired from his role as the Aflac duck in 2011.
Gilbert Gottfried's tweets were a liability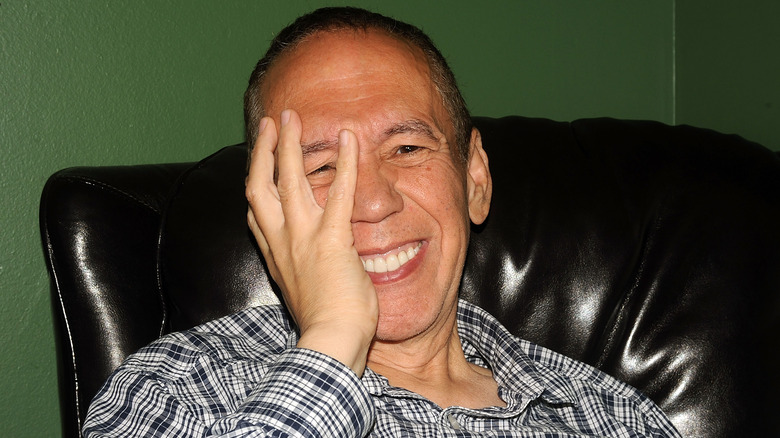 Bobby Bank/Getty Images
Leading up to his dismissal from the Aflac ads, Gilbert Gottfried was one of the early casualties of Twitter karma in 2011. Aflac was forced to take action and 86 the actor after he was slammed for posting a dozen off-color jokes about the devastating and earth-shattering Japanese earthquake and tsunami. 
According to Britannica, the natural disaster ultimately resulted in an estimated 18,500 confirmed dead or missing victims. Gottfried was fired within less than one hour of posting the tweets. "Gilbert's recent comments about the crisis in Japan were lacking in humor and certainly do not represent the thoughts and feelings of anyone at Aflac," the company announced in a statement, via CNN. They also shared that they had donated approximately $1.2 million to the International Red Cross.
Gottfried issued a public statement, insisting he meant no offense. "I meant no disrespect, and my thoughts are with the victims and their families," he announced, per Entertainment Weekly. Following his public firing, Gottfried competed in "Celebrity Apprentice," where the notoriously humor-lacking Donald Trump fired him after two episodes. Gottfried then returned to his outrageous stand-up comedy roots.
Gilbert Gottfried waddled back to the comedy stage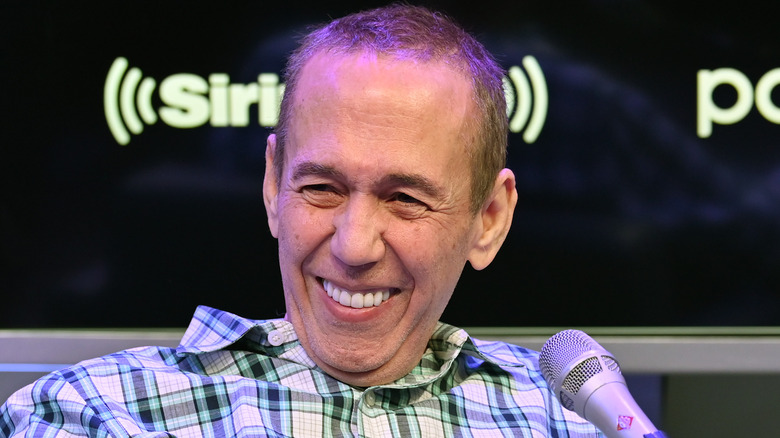 Slaven Vlasic/Getty Images
After Gilbert Gottfried got fired from the Aflac commercials, his TV currency may have taken a nosedive, but his stand-up was still in hot demand. Gottfried, who also hosted "Gilbert Gottfried's Amazing Colossal Podcast," first started performing comedy at 15 years old, according to The Miami New Times.
He told the outlet it was down to "total stupidity" that he'd started out in the cut-throat and notoriously tough business at such a young age. Gottfried admitted it wasn't a career he would recommend other children pursing. "I feel like, if you told me you wanted to make a living by going to trash cans and taking the soda bottles out and turning them in for a five-cent deposit, it would make a lot more sense to me," he humorously shared. Gottfried definitely found his groove, though, and became renowned for his shocking jokes. Examples of which include jokes about John F. Kennedy's fatal shooting, and the 9-11 terrorist attacks, per The Hollywood Reporter.
Sadly, Gottfried died on April 12, 2022 at age 67. His family made the announcement in a Twitter statement, explaining he had passed away following an extended illness, and asked people to "keep laughing in Gilbert's honor." Gottfried's Twitter account was hacked hours later, and filled with some NSFW spam — which, given his naughty sense of humor, we think he would likely have found highly amusing.