Scarlett Johansson Finally Sets The Record Straight On The Rumor That Has Haunted Her For Years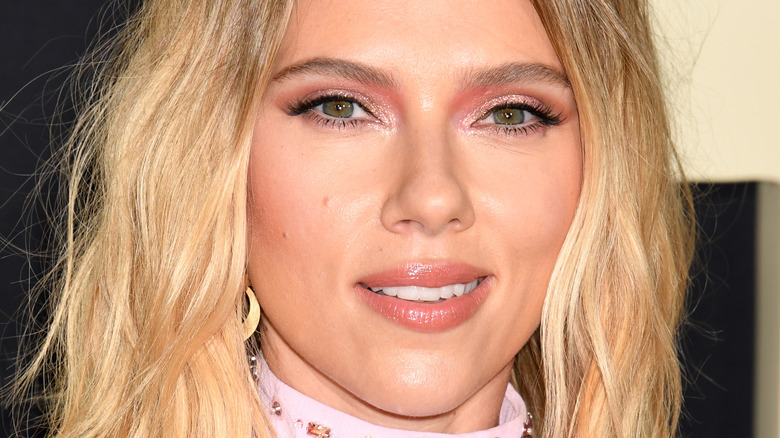 Featureflash Photo Agency/Shutterstock
Scarlett Johansson and Colin Jost might make a solid family unit these days, but the actor once lit up the tabloids with her dating life. In 2004, when Johansson was still single and mingling, a certain rumor began spreading like wildfire. Apparently, the story goes, she and Benicio del Toro had done the dirty in an elevator at the Chateau Marmont — where, interestingly, del Toro met ex Kimberly Stewart. Johansson's and del Toro's ensuing responses did nothing to quell the gossip. The "Black Widow" star sarcastically quipped to Allure (via TooFab) at the time, "Apparently there was somebody with us in an elevator and making out or having sex or something — which is very unsanitary." The rumor mill, however, took Johansson's words at face value. 
As for del Toro, he was just as initially vague addressing it in a 2005 Esquire interview (via TooFab). Hemming and hawing, del Toro said, "I don't know. Let's leave that to somebody's imagination. Let's not promote it. I'm sure it has happened before. It might not be the last time either." Talk about a non-answer! 
While nobody can trace back the source of this particular gossip, Johansson speculated to Esquire in 2006 that it was the doing of a reporter who hit on her once seeking revenge. Clearly sick of the shadow following her for almost two decades, the actor has finally decided to put the rumor to rest.
Scarlett Johansson can't even comprehend how elevator sex works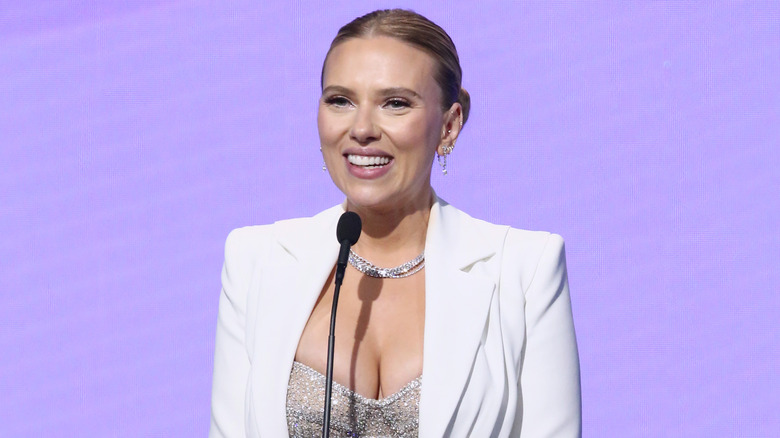 Tommaso Boddi/Getty Images
Standing firmly by her previous denials, Scarlett Johansson revealed why the rumor of her having sex with Benicio del Toro in an elevator was a ludicrous one. On the April 13 episode TheSkimm's "9 to 5ish" podcast (via Hollywood Life), Johansson said, "I always thought that was outrageous. I was always thinking to myself, 'That would be tough. It's a very short period, the logistics of that seem so unappealing to me.'" The "Marriage Story" star added that as "a person who's terrified of being caught doing something I'm not supposed to be doing ... that made the story even that much more absurd to me."
Telling "9 to 5ish" it was "annoying" to read such far-fetched gossip about herself, Johansson has squared off against unfounded rumors before. In 2007, the actor announced plans to sue Us Weekly for speculating about alleged plastic surgeries she's had done. Through a statement to OK! (via Fox News), Johansson denied all claims and warned about the report's potentially negative impact on her career. "I have always been straightforward with the press regarding my body image and I am very concerned that my fans (and perhaps even my employers) will feel misled," Johansson said at the time.
If there's one thing Johansson isn't, it's a woman afraid to speak out for herself. In 2021, Johansson sued Disney over the release of "Black Widow," claiming the simultaneous theatrical and streaming release breached her contract.