Kim Kardashian And Ray J's New Drama Keeps Getting Messier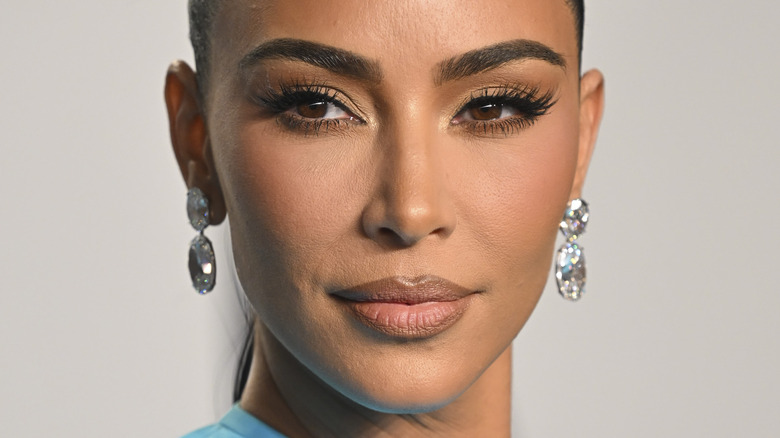 Karwai Tang/Getty Images
Even though Kim Kardashian and Ray J stopped dating in 2006, the former couple made headlines together in 2021. Drama erupted when Ray J's manager, Wack 100, claimed an illicit second sex tape of the pair existed. At the time, the Skims owner's lawyer, Marty Singer, vehemently denied the existence of the never-released footage. "The claim that there is an unreleased sex tape is unequivocally false," Singer said, per TMZ. The lawyer said that Wack 100's claim was just a cry for attention.
At the time, Ray J attempted to distance himself from the possibility of another sex tape with Kardashian. "I been staying off the Raydar," he wrote in a lengthy Instagram post (via Us Weekly). "How can I show growth and maturity if this kinda of stuff keeps happening?" the singer added. But that was far from the end of the story of the alleged tape.
On January 24, Kanye "Ye" West claimed he not only recovered the unreleased sex tape from Ray J, but gave it to Kardashian personally so it was in safe hands. "I met this man at the airport, then got on a red-eye, came back [and] delivered it to her at 8 a.m. in the morning," Ye said on the "Hollywood Unlocked" podcast. A couple days later, Ray J called for an end to the sex tape fiasco. "This needs to stop. I also have kids," he tweeted on January 26. Unfortunately, the drama between the former couple did not die.
Ray J's manager bashes Kim Kardashian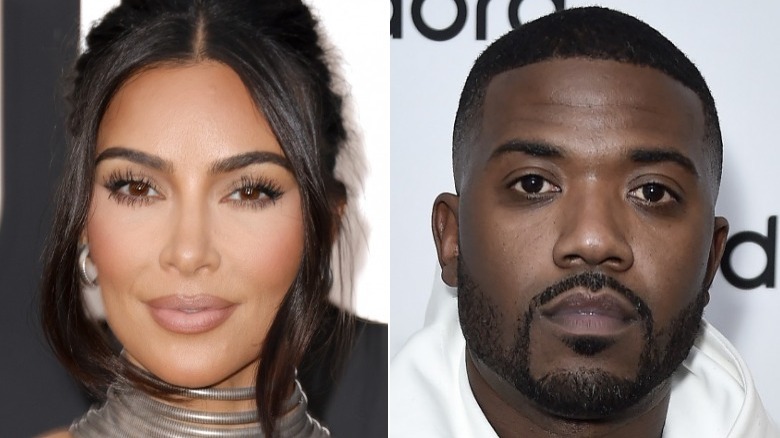 Frazer Harrison, Steven Ferdman/Getty Images
When Kim Kardashian found out that a second sex tape with her and Ray J could possibly be released, she immediately called her lawyer. "Over my dead body is this happening again. I know the right attorneys this time and I'm not going to let this happen to me again," the reality star said in a teaser for the premiere of "The Kardashians" (via Page Six). Ray J's manager caught wind of Kardashian's response and took her to task on social media.
Wack 100 posted footage on Instagram of "TMZ Hip Hop" discussing the fashion mogul's reaction to a second tape possibly being released. In his caption, Wack 100 mentioned how he believes Kardashian contradicted herself. "1st @kimkardashian attorney says I'm lying this doesn't exist," he wrote. "Now @kimkardashian is saying she's blocking us releasing it so now I guess she's admitting her & her team has been lying." After using that as apparent evidence that the second tape existed, the manager also mentioned how Kanye "Ye" West claimed he personally received the unreleased explicit footage from Ray J.
The second tape scandal was not the first time new drama resurfaced between Ray J and Kardashian. In 2018, the "One Wish" singer spilled to the press about their former intimate exploits. "Kim and I had fun times – marathon sessions," Ray J told The Sun. "But she didn't like getting sweaty and would stop to do her make-up if she did," he added. Kardashian called him a "pathological liar" on Twitter.