Rumors Are Swirling About Another Kim Kardashian-Ray J Scandal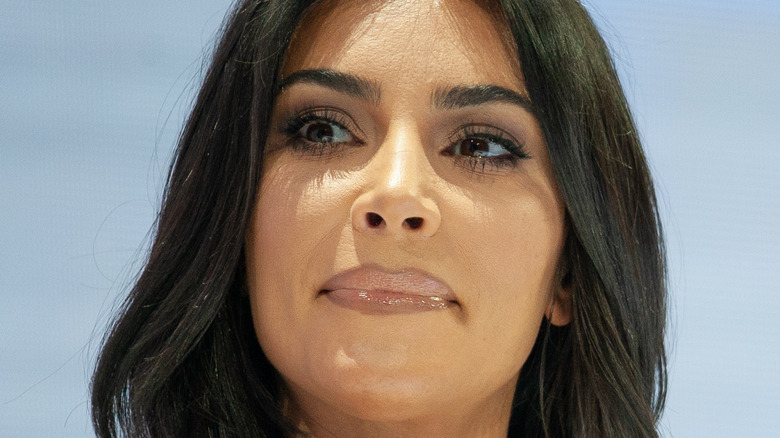 Asatur Yesayants/Shutterstock
The Kardashian empire was built on scandal and controversy. It began with the late family patriarch, the OG Rob Kardashian, who caused a stir by being part of the infamous "Dream Team." He unintentionally caused another when David Schwimmer portrayed him (and earned an Emmy nomination) in Ryan Murphy's kitschy "The People Vs. OJ Simpson." Robert died in 2003, so he was spared his daughter's pain following the "leak" of a sex tape she made with then-boyfriend Ray-J.
However, it all worked out okay. Kim Kardashian managed to turn that frown upside down and transform her pain into gain. After initially fighting the tape's release, Kim caved. She negotiated a deal with Vivid Entertainment, made bank, and launched the whole family's career. The tape led to the creation of "Keeping Up With the Kardashians," and they haven't looked back since.
"KUWTK" resulted in making the Kardashian-Jenners household names and tabloid fixtures. It provided a springboard to launch multi-million dollar businesses — even (almost) billion-dollar enterprises in Kylie Jenner's case. But Kim admitted she paid a hefty price for fame. She acknowledges the sex tape first "introduced" her to the world, but in a negative way. "I had to work 10 times harder to make people see the real me," she told Oprah. "I felt humiliated." Kim went on to admit that she would take the experience back if she could. So, the fact rumors are swirling about another Kim Kardashian-Ray J scandal will likely prove distressing, to say the least.
Kim Kardashian is reportedly taking legal action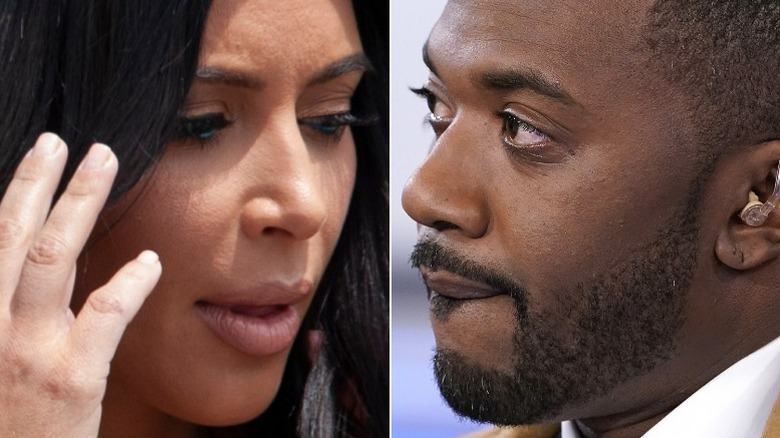 John Lamparski/Getty & Asatur Yesayants/Shutterstock
Rumors are swirling of another Kim Kardashian-Ray J scandal — and it involves an alleged second sex tape, of course. Following initial rumors of the tape in late 2021 and early 2022, Ray J and Kim have both denied there's another video. "Kim remains firm in her belief that there is no new second tape that exists," her rep told E! News. 
However, The Sun claimed on April 10 that Kim is worried and has splashed out serious cash to prevent the alleged second video from being released to the public. "Kim knows that Ray J made other tapes of them together," a source told the tabloid. "Some of the footage will be incredibly intimate. She has told lawyers, 'over my dead body is this happening again.'" They claim that Kim's resolved to shield her kids from potential scandals "at all costs." Still, as many parents know, you're basically handing Pandora's box to kids by giving them an iPad and access to the net. 
Sadly for Kim, it appears to be a lesson she's learned the hard way. According to Us Weekly, despite endeavoring to protect her kids, Kim's son Saint stumbled across a joke about his mom's rumored second sex tape. The 6-year-old was playing Roblox when "super inappropriate" material suddenly appeared onscreen. The offensive pop-up reportedly involved a pic of Kim sobbing next to a memo referencing "unreleased footage" of the alleged sex tape. Unfortunately for Kim, it seems like this is one episode she may never put fully behind her.