Chad L. Coleman On The Eclectic Array Of Guests He Welcomes To His Humble Hollywood Podcast - Exclusive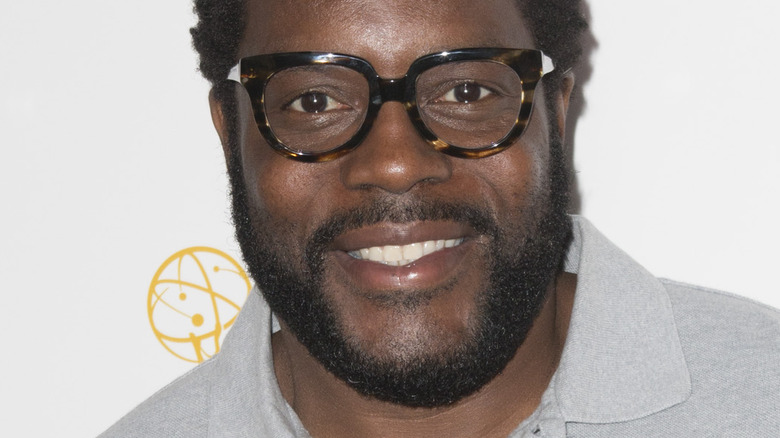 Tasia Wells/Getty Images
Actor Chad L. Coleman can boast one of Hollywood's more wide-ranging résumés, ranging from portraying a former NFL star battling a zombie apocalypse to a reformed criminal who's set up a boxing gym for disadvantaged Baltimore youngsters. Among the many memorable roles in his extensive list of screen credits are the roles Tyreese on AMC's mega-hit "The Walking Dead," Dennis "Cutty" Wise on critically acclaimed HBO drama "The Wire," Z on raucous comedy "It's Always Sunny in California," and many more.
Coleman is now branching out into a whole new area of entertainment with the launch of his "Humble Hollywood Podcast with Chad," in which he and co-hosts Dawn Noel and Eden Sharon speak with an eclectic array of guests, ranging from actors to sports figures to rock stars — and even the occasional astronaut. In an exclusive interview with Nicki Swift, Coleman opened up some of the guests with which he'll be conversing in his new podcast.
Chad L. Coleman is bringing some big-name guests to his Humble Hollywood podcast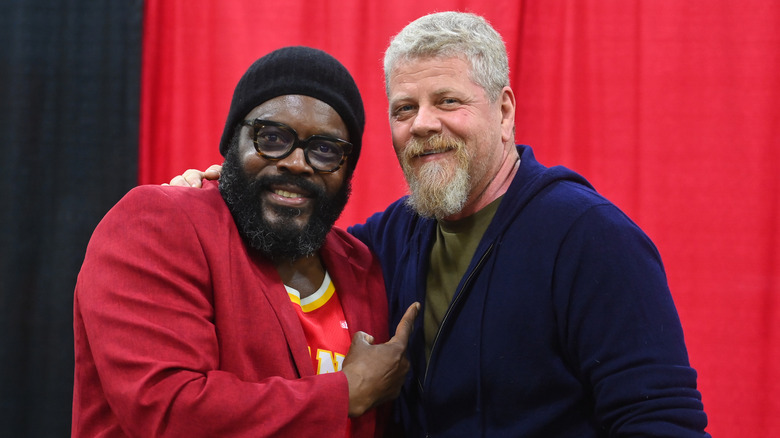 Paras Griffin/Getty Images
Among the initial guests on Chad L. Coleman's "Humble Hollywood Podcast with Chad" are "Family Guy" creator Seth MacFarlane, "The Falcon and the Winter Soldier" actor Anthony Mackie, and former "Walking Dead" star Michael Cudlitz. "These podcasts are recognizing a need to have substantive conversation, to have more time with a person, to not soundbite your way through the whole deal and to really try to get to know someone," Coleman said. "So I think it's the answer to kind of fast-food TV interview shows. It's the long form."
Many of the guests are people whom Coleman has come to know throughout his Hollywood acting career, including Def Leppard guitarist Phil Collen. He came to meet the musician, he explained, because "Helen Collen is his wife and Helen Collen used to be a dresser in the theater and we worked on a play together. And she's amazing. And we remained friends and then I went out to their house near San Diego and hung out with them." Coleman reminisced, "When I met Phil, the vibe was cool, man. We were immediately having fruitful conversation. So there was a connectivity there and he said, of course, I'd love to sit down and talk with you. That's how that one happened."
Chad L. Coleman plans on keeping Humble Hollywood eclectic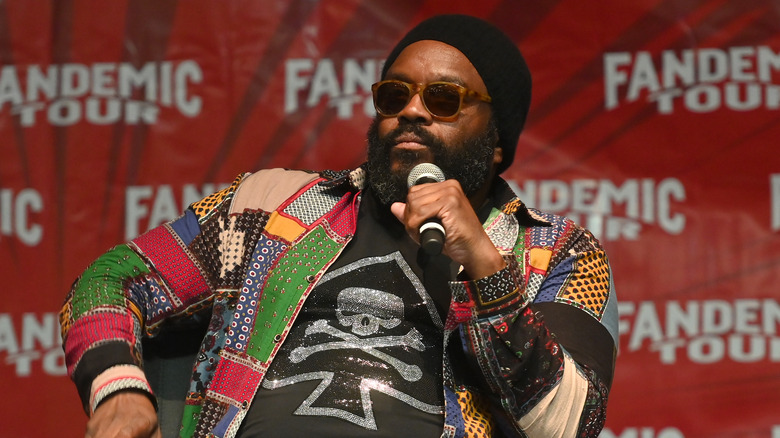 Paras Griffin/Getty Images
Chad L. Coleman plans on keeping his podcast guests as eclectic as his acting résumé. "I got an astronaut, Dan Tani. I got a celebrity psychologist ... I could talk to anybody, man."
That's not to say that he won't utilize the numerous connections he's forged during his acting career, admitting he's been "fishing from a certain pond" when lining up guests. Among the potential guests he'd like to enlist are "someone like Howard Berger from KNB special effects makeup, or Bob Munroe, head of visual effects for 'The Expanse.'" 
As Coleman explained, his innate curiosity and easygoing conversational manner allow him to speak with pretty much any person from any walk of life. "I've always been that way and people have always complimented me on my ability to strike up a conversation, carry on a conversation, with someone because I'm naturally inquisitive anyway, and I like people and I'm a talker," he said. "You got to get me off the phone. That's the truth. I'm that guy."
The "Humble Hollywood Podcast with Chad" officially launches on Saturday, April 16. Tickets are available for the in-person launch "Poddy" in Las Vegas, while podcast interviews will be available on all podcast streaming services following the launch.