Serena Williams Has Hope That Her Full Story Will Be Told On-Screen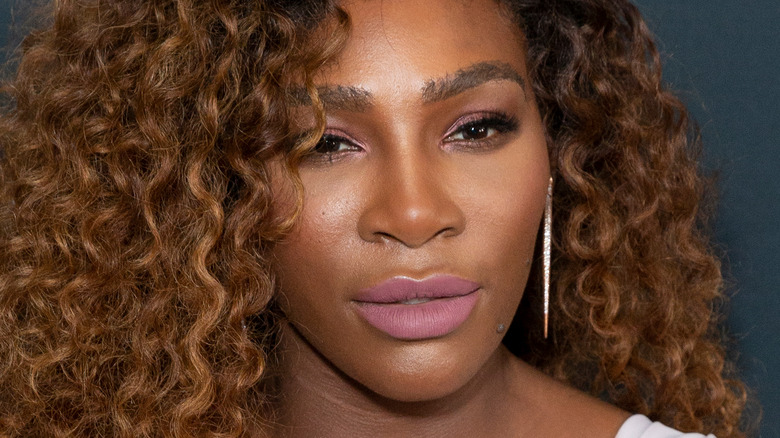 Lev Radin/Shutterstock
Serena Williams and Venus Williams traded the professional tennis tour for the awards show circuit when the biopic "King Richard" — which they executive produced — earned critical acclaim. The movie focuses on their humble beginnings, and their story even helped actor Will Smith earn Oscar glory for his portrayal of the sibling sports prodigies' father, Richard Williams. But then Smith went and overshadowed winning his first best actor statuette at the Academy Awards by slapping Chris Rock.
The Williams sisters played an integral role in helping Smith get that Oscar. "We wanted to make sure it was told the right way," Serena told ET about her involvement in the project. She reiterated this to Forbes, explaining that it was important to her that the movie countered negative misconceptions about her father. "People have gotten the story wrong, or media have portrayed my dad in an untruthful light," she said.
Serena also made sure to spend some time with the young star who played her in the movie, Demi Singleton, who told Teen Vogue that her first meeting with Serena happened during filming, and she wasn't expecting it. "That was probably my favorite moment on set," she said. Singleton told GQ that she'd only taken a handful of tennis lessons before her last screen test for the part, and hopefully, she's kept practicing; she just might find herself playing Serena again if the tennis star gets her way.
Serena Williams wants separate biopics for her and Venus Williams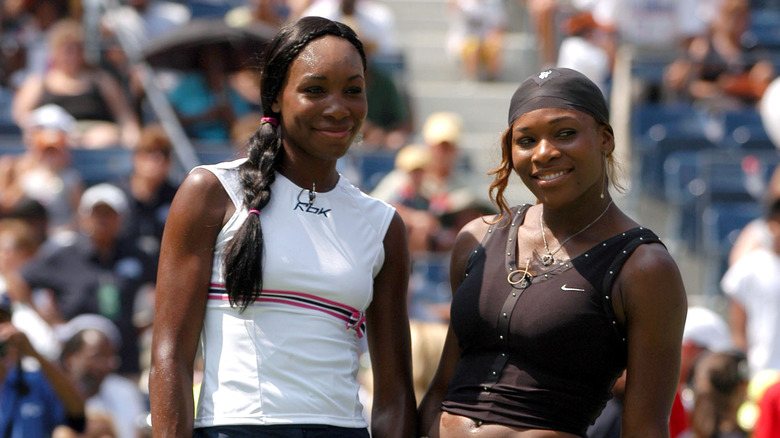 Everett Collection/Shutterstock
Serena Williams wants to do for herself what "King Richard" did for her father: set the story straight. She's had to deal with criticism throughout her career, from insulting remarks about her attire to suggestions that she's not dedicated enough to her sport. So who can blame her for wanting to show us how it all has affected her in a biopic focused solely on her experiences?
To some, Venus and Serena Williams' lives are indelibly linked, but Serena told Insider that she wants two separate sequels to "King Richard": one for each sister. "Venus goes in her direction, and I go in my direction. It's two completely different stories," she said of her idea. She even hinted that she's open to giving viewers a window into some of her lowest points, saying, "I had a rough journey. I didn't do well and then I did. It's a lot of drama. It's a telenovela."
A miniseries might be a more appropriate format to tell Serena's life story, because there's so much material. She has her 23 Grand Slams, of course, but there's also the tragic shooting death of her half-sister Yetunde Price in 2003, her marriage to Reddit co-founder Alexis Ohanian, and a traumatic near-death birth experience that she detailed in an Elle essay. But here's the million-dollar question that Serena is yet to answer: Would she help Hollywood pariah Will Smith out by asking him to play her dad again?