Kaley Cuoco Makes A Bold Statement About Possibly Marrying Again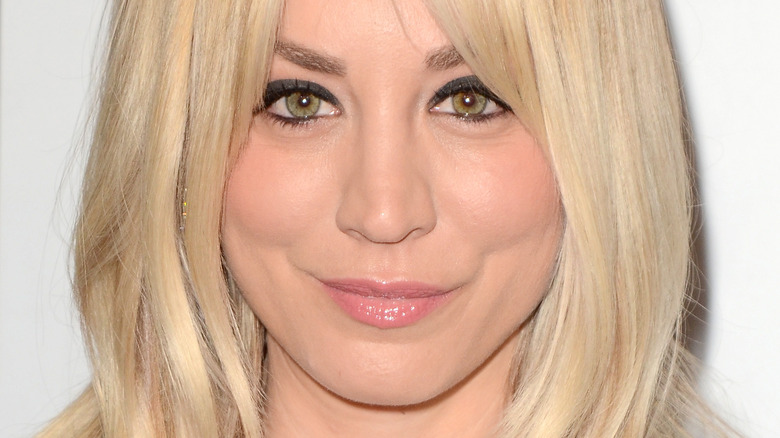 Kathy Hutchins/Shutterstock
If you were a fan of "The Big Bang Theory," then you already know that Kaley Cuoco navigated onscreen romance during her days playing Penny. However, the star has also experienced a bit of a roller coaster ride when it comes to her real-life relationships. In fact, Cuoco has been both married and divorced twice.
The actor first married tennis player Ryan Sweeting in December 2013, according to People. The duo said "I do" after only having dated for six months in what was a seemingly super-speedy step in their relationship. Frankly, she later told Variety, "[W]e got married in, like, six seconds." Only 21 months after tying the knot, there was another relatively fast development when they called it quits.
Following Cuoco's split from Sweeting, she met Karl Cook in March 2016, according to Us Weekly. This time, she took things a little slower and, in June 2018, the pair were married. Unfortunately, this was another relationship that apparently wasn't meant to last in the long run. By September 2021, Cuoco and Cook announced they were splitting up, releasing a statement to People, saying, "Despite a deep love and respect for one another, we have realized that our current paths have taken us in opposite directions ... There is no anger or animosity, quite the contrary." Although it sounds like the pair ended their relationship on good terms, Cuoco made a pretty bold statement when it comes to the potential of getting married again in the future.
Kaley Cuoco doesn't see herself getting married again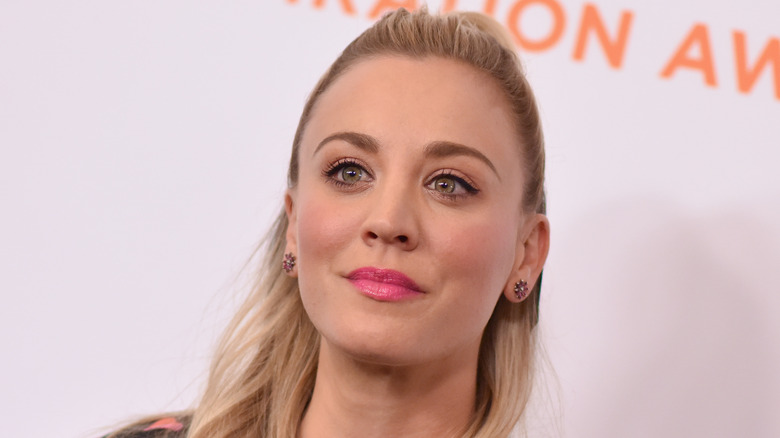 DFree/Shutterstock
"I will never get married again," Kaley Cuoco told Glamour in April. Just in case she wasn't making her stance perfectly clear, she repeated her first statement with some added emphasis, saying, "I will never get married again. Absolutely not."
At the same time, Cuoco also opened up about the potential of finding someone to share her life with again. Explaining that she hasn't lost faith in love and appreciates the role she has and what she's offered when she's in a relationship, she also acknowledged the fear of not having that again. And, while she's remaining hopeful, she also admitted, "I just need to figure out my priorities a little bit and make sure now I know that I need to water that relationship. It's like a plant. Sometimes I get too focused on the garden instead of the specific plant that needs to be watered. And I am well aware of that. I want to change, I want to be better."
Frankly, Cuoco might not even be ready to date quite yet. Although a source who spoke to Us Weekly about the possibility of Cuoco dating in September 2021 pointed out that a fair share of people would surely be interested in a romance with the star, they also added, "Now's not the time. She really wants to take this time to focus on herself and focus on her upcoming roles. She remains positive and optimistic about the future."
Kaley Cuoco admits to being married to her career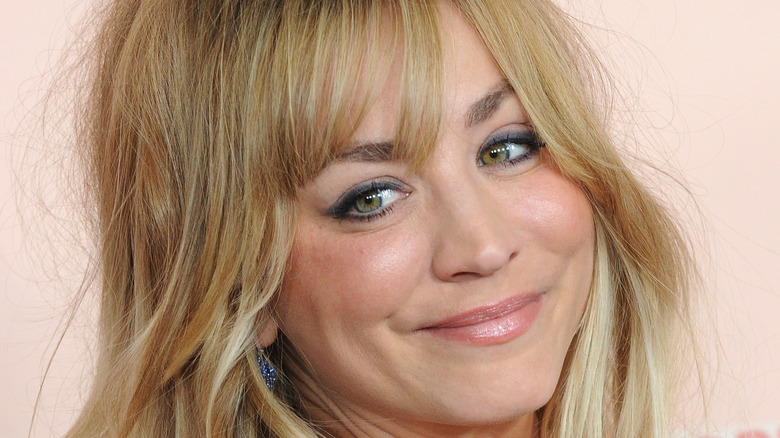 Albert L. Ortega/Getty Images
Kaley Cuoco may not be ready to date just yet, but she is already thinking about what she will do differently if and when the opportunity presents itself. "I want to have a relationship that I give my time to and that the person feels [like they're] really part of my life," she told Glamour. "I know now what I wasn't doing [in previous relationships]. I want to change that. I really know where I've f****d up, and I don't want to do that again." 
Cuoco has had some ups and downs when it comes to relationships, however the actor admitted that her career has always been her first love. "It is a challenge for me, [because] things in my life and people sometimes don't measure up to the feeling I have with my career. And I admit to that holding me back in a way." 
But, until then, Cuoco is going to continue working. Season 2 of her HBO Max hit show "The Flight Attendant" is slated to be released on April 21, per Deadline. The new season will consists of eight episodes and the finale is scheduled to air May 26. As the show shot in three countries over seven months, the schedule was grueling. "I just didn't feel I had an escape this season at all," she told Glamour. "It all kind of melted into one." Despite all the work, it seems Cuoco now has time for play, as the Daily Mail spotted her and her "Flight Attendant" co-star Zosia Mamet getting tattoos together.