Khloe Kardashian Reveals The Dramatic Action She Took After Tristan Thompson's First Cheating Scandal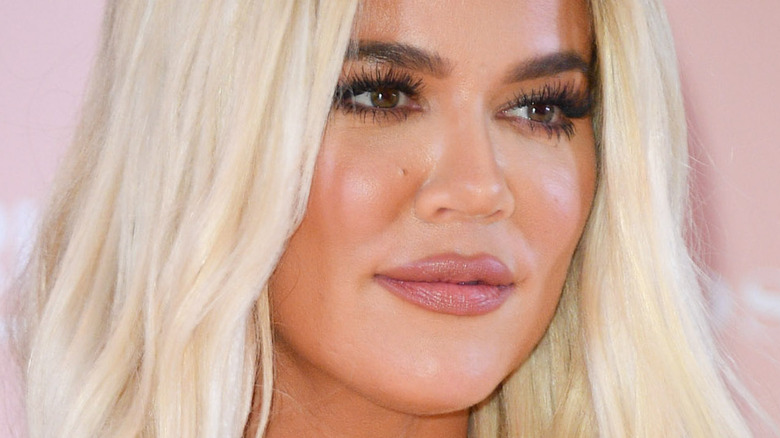 George Pimentel/Getty Images
By this point, Khloé Kardashian's tumultuous relationship with Tristan Thompson has been well-documented. The pair's romance was marred by several cheating scandals, the first of which came when Kardashian was nine months pregnant with now four-year-old daughter True. Despite the betrayal, Kardashian did her best to include him in the delivery process. "I remember when he cheated on me right before I gave birth and I was able to still have him in the delivery room," the reality star told Robin Roberts in an ABC interview (via People) in April. "It might have looked strange ... but when my daughter watches my home videos, those videos are going to be as pure and perfect as I was able to make them."
That first cheating scandal was soon followed by more infidelity, when Thompson kissed Kylie Jenner's then-BFF, Jordyn Woods, at a party in 2019. This prompted Kardashian to permanently cut ties with Woods, and publicly call her out on Twitter as "the reason [her] family broke up." Fast forward to early 2022, when the scandal-ridden Thompson confirmed that he had fathered a child with fitness model Maralee Nichols while he was still in a relationship with Kardashian — and the Good American founder had finally had enough. Now, timed to the premiere of the Kardashians-Jenners' new Hulu reality show, she is opening up about where things stand with Thompson today. While the pair are amicably co-parenting True, Kardashian didn't exactly handle the cheating reports with maturity, as she revealed in the premiere of "The Kardashians."
Khloé Kardashian took revenge on Tristan Thompson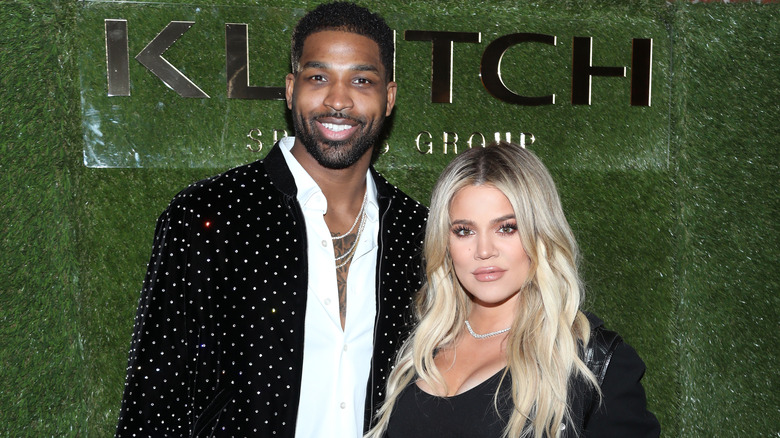 Jerritt Clark/Getty Images
The Kardashian-Jenners' much-anticipated new show opened with a bang on April 14, touching on the sisters' various relationships: Kylie Jenner and Travis Scott, Kourtney Jenner and Travis Barker, Kim Kardashian and Pete Davidson, and of course, Khloé Kardashian and Tristan Thompson. Fans were eager to hear news of Kim and Pete, who began dating after the "SKIMS" mogul made an appearance on "SNL" in late 2021. Kourtney and Travis — who recently tied the knot in Las Vegas (albeit not legally), per TODAY — also received plenty of air time. As for Khloé and Tristan, things were still... complicated. During the premiere screening of "The Kardashians," Page Six reported that Khloé yelled "liar" at the screen when Tristan Thompson spoke about how he was "working on regaining her trust."
In fact, "The Kardashians" didn't shy away from discussing Tristan's history of infidelity. Khloé also shared the dramatic action she took after learning of Tristan's first affair. "If I wasn't pregnant [at the time], I would have f***ed you up so [bad]," she told her ex, according to ET. "I just didn't want to break my nails before delivery." But what did the reality star mean by the statement? Well, Khloé may not have gone full Carrie Underwood mode in "Before He Cheats," but she did engage in some minor destruction of property. "I have thrown water on all your clothes when I was nine months pregnant," she admitted, per Buzzfeed. Sounds like Tristan got off lucky!