The Odd Change Kim Kardashian Made To Her Children's Lives Is Ridiculously On-Brand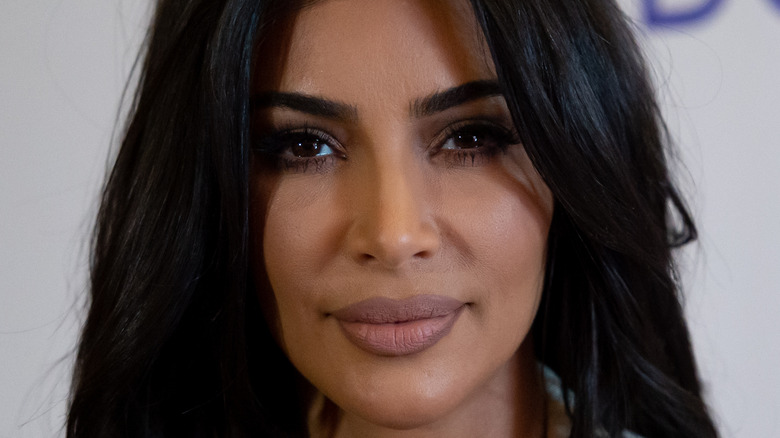 Asatur Yesayants/Shutterstock
Kim Kardashian's home aesthetic runs to pristine, all-cream, and minimalist. While it seems like a disaster to add her four children into the mix, somehow Kardashian makes it work. There doesn't appear to be a crayon scribble, Nutella smear, or mucky handprint marking one of the walls or surfaces in her "minimalist monastery."
In a 2022 interview with Vogue, Kardashian took cameras in her house, and showed that she does indeed allow for some well-placed items, including some tasteful family photos and masterpieces that her daughter, art prodigy North West, created. "Everything in my house is so minimal," she explains, "I find that there is so much chaos out in the world that when I come home, I want it to be just really quiet, and I want it to feel really calming."
Kardashian admitted that North, Chicago, Saint, and Psalm have their playroom "filled with clutter" to do their thing. Plus, they're encouraged to express their style and design ethos in their private rooms, which Kardashian has shown off on Instagram a time or two over the years. However, in the main house, everything is as Kim wants it. "Shockingly, four kids [haven't] messed up my cream house," she boasted to Vogue. To ensure that order is maintained, there's an odd change Kardashian made to her children's lives that is ridiculously on-brand.
Kim Kardashian's house is an orange-free zone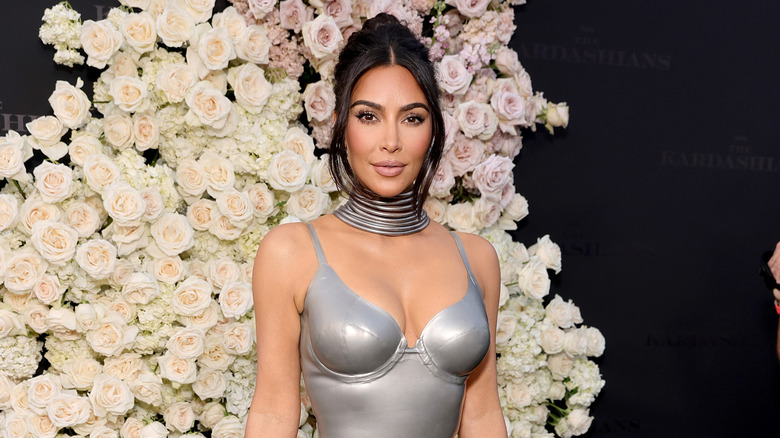 Emma Mcintyre/Getty Images
To guarantee she keeps things precisely as they're supposed to be, Kim Kardashian has a house rule that should come as a surprise to no one. Just to ensure there isn't even the chance of orange dust falling upon her dazzling white kitchen floors, Kim has barred her kids' favorite snack from her pantry. 
Kim revealed her strange rule to Kelly Rippa and Ryan Seacrest when she offered viewers a peek inside her sacred doors during an episode of "Live with Kelly and Ryan." After being praised for how "zen" her space is, Rippa quipped that she could never let her kids run wild in such a pristine area, per People. "I'm in my kitchen. I'm praying that my kids just don't run in and ruin this. They're all just locked in the other room," Kardashian quipped. "Thank God for white cheddar Cheetos instead of the orange Cheetos. I had to switch," she later joked.
It's not the first time Kardashian has given the inside scoop about her pantry. A tour the SKIMS mogul posted to her Instagram in 2020 revealed her kitchen to be shockingly ordered, color-coordinated, and with everything exactly in place. Fans had previously slammed the mom of four for not keeping enough food in her fridge — her video confirmed that she does, it was just ultra-organized. Leave it to Kim to have color-coordinated snacks!