Kim Kardashian Reveals What Her Calabasas Home Is Really Like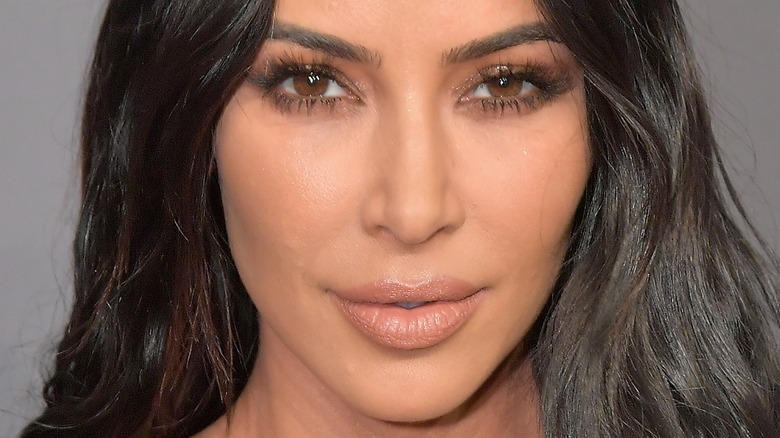 Michael Loccisano/Getty Images
Kim Kardashian has entered a new chapter in life. Amid her divorce from husband of seven years Kanye "Ye" West, the reality star and business mogul has a new set of values. "For so long, I did what made other people happy," Kim told Vogue as their March cover star. "And I think in the last two years I decided, I'm going to make myself happy. And that feels really good." She added, "And even if that created changes and caused my divorce, I think it's important to be honest with yourself about what really makes you happy. I've chosen myself. I think it's OK to choose you."
Though their divorce battle has come to petty blows on Ye's end over the custody of their four children and Kim's new beau Pete Davidson, Ye won't ever be out of Kim's life completely. In fact, in December, the rapper bought a $4.5 million home across the street from the home he once shared with his wife, where Kim continues to live alone with their kids, according to TMZ. The $60 million Hidden Hills mansion that Kim and Ye designed in the early years of their marriage was awarded to Kim in October as part of their divorce settlement, per another TMZ report.
Now, Kim is revealing what her Calabasas home is really like as head of the household.
Kim Kardashian's mansion is a peaceful place
Kim Kardashian gave fans a look inside her neutral-toned estate in a new video by Vogue. "Everything in my house is really minimal," she shared while showing off her pristine white living quarters. "I find that there's so much chaos out in the world, that when I come home, I just want it to be really quiet and I want everything to feel calming." The Skims mogul described her kids as having pink, purple, and dinosaur-themed bedrooms, but keeping the main living quarters as peaceful as possible. "Shockingly, four kids hasn't messed up my cream house," Kim said with a smile.
Kim and her estranged husband Kanye "Ye" West dished about their one-of-a-kind home to Architectural Digest in 2020. Ye at the time described their renovated house as a futuristic Belgian monastery, which came from the mind of international designer Axel Vervoordt. Kim dished about first discovering the home as part of the Design Quiz for the mag. According to Kim, she discovered their Calabasas house on a walk one day and Ye admitted to only liking the property — a big step for the hard-to-please musician. "I knew that it was going to be our dream home and that he was going to fully re-do it and it was going to be likable," Kim said.
While the West family has endured plenty of drama amid their ongoing divorce, it seems the Hidden Hills mansion remains Kim's zen palace.