Kanye West Pleas To God Amid Kim Kardashian Harassment Turmoil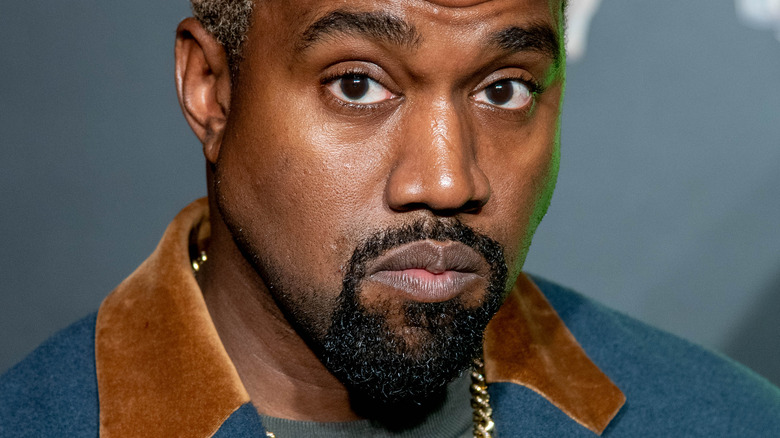 Roy Rochlin/Getty Images
The Kanye 'Ye' West/Pete Davidson/Kim Kardashian drama won't stop. A little refresher: Ye and Kim tied the knot back in 2014, welcomed four kids, and bought high-priced stock options as Christmas gifts — casual. Anyway, things went south around the time Ye ran for president, and then had a meltdown on Twitter that culminated in his comparing his life with the Kardashians to the 2017 film "Get Out."
Ye and Kim are now well on their way to finalizing their divorce, and Kim has more than moved on. She's been tied to Davidson since October 2021, and Ye just ended a fling with Julia Fox. Ye has diverted all of his attention back to Kim in the wake of the split. Over the weekend, he posted a series of bizarre Instagram posts calling out Kim's relationship with Davidson, mocking Davidson's tattoos, and assuring his fans that he had not been hacked.
Kim spoke out earlier this month when Ye criticized her for letting their daughter North have a TikTok. "Divorce is difficult enough on our children and Kanye's obsession with trying to control and manipulate our situation so negatively and publicly is only causing further pain for all," Kim wrote in an Instagram story. That might be the end of Kim's statements on the matter, but a series of recently leaked texts (thanks Ye) have shed new light on the situation and got Ye singing a different tune.
Ye might be on an apology tour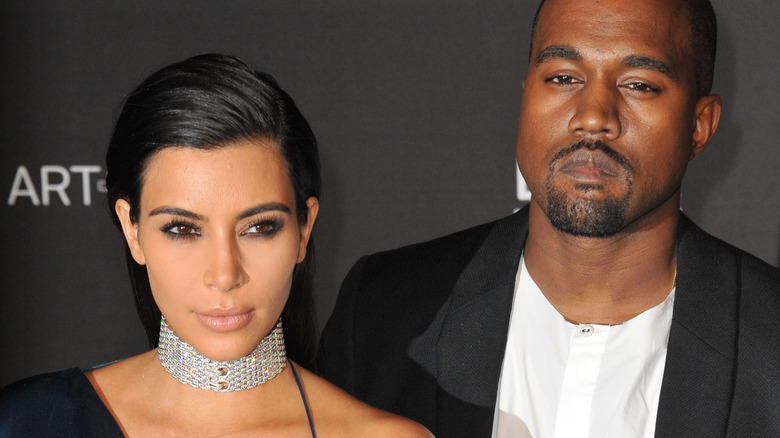 Featureflash Photo Agency/Shutterstock
Fans did not take kindly to Kanye 'Ye' West's decision to post private text messages between himself and his estranged wife, Kim Kardashian on his Instagram. In the since-deleted posts, Kim expressed her discomfort with Ye continually talking about her relationship with Pete Davidson and concerns about Davidson's safety. The messages began a discourse about partner harassment, per BuzzFeed, which did not paint Ye in a flattering light. The "Donda" rapper scrubbed his Instagram account but returned to explain his actions shortly thereafter.
"God...please watch over me and keep my mind sane. I could use it right now," the now-deleted February post read, per Hollywood Life. "To anyone who feels alone, I'm with you and I love you." In true Ye fashion, that post was quickly removed as well, but left an older, lengthier one. "I've learned that using all caps makes people feel like I'm screaming at them. I'm working on my communication," Ye explained in the post. "I can benefit from a team of creative professionals, organizers, mobilizers and community leaders. Thank everybody for supporting me. I know sharing screen shots was jarring and came off as harassing Kim. I take accountability."
Kim has not responded to Ye's pleas or apologies, but Ye did follow Davidson's new Instagram account, perhaps as a sign of good faith. Yet, within hours he posted a screenshot of Davidson on "SNL" with the caption "HI SKETE YOU GOT ANYMORE MENTAL HEALTH JOKES FOR ME?" So much for easing up on the caps lock key.