Everything We Know About DaBaby Shooting Someone At His North Carolina Mansion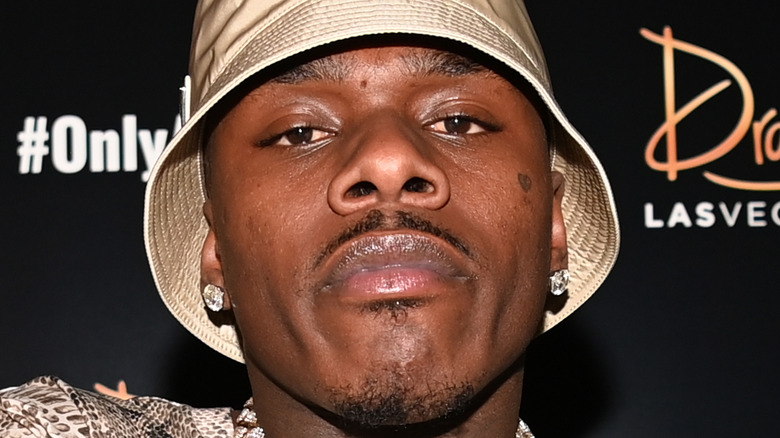 Denise Truscello/Getty Images
Rapper DaBaby has reportedly shot someone at his home in North Carolina.
DaBaby's residence has been known to frequent police. During both 2019 and 2020, law enforcement officials were at the "ROCKSTAR" rapper's estate 30 times, and now they're clocking in at 31 times after DaBaby shot an alleged home intruder. The person injured was on a football field outside of DaBaby's home, according to the local news outlet WSOC.
At the time of the shooting, someone called 911, though authorities do not know who made the call as there was another person in DaBaby's home other than him. During the 911 call, the unknown person told police that they shot the person "in his leg." When asked why the unknown person calling shot at someone, the caller said, "He's trespassing on my property. I don't know what he's here for. What he's here to take. What he's here to do. He's neutralized until you guys get here." Now, following the incident, DaBaby has taken to Instagram to explain the situation, and whether he was the one who shot the alleged intruder.
DaBaby reportedly takes responsibility for shooting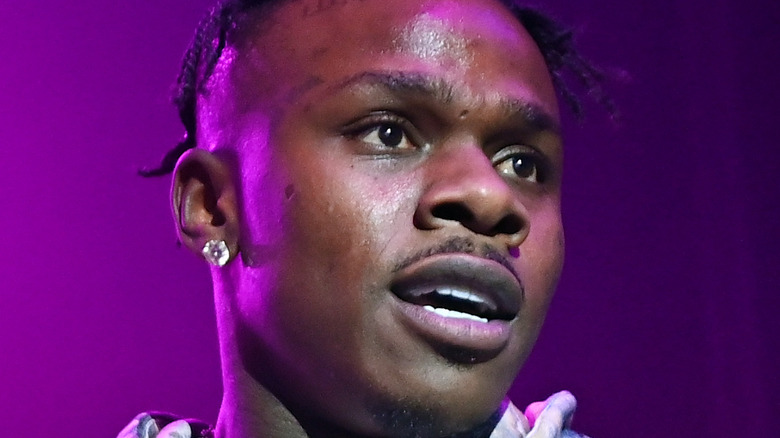 Paras Griffin/Getty Images
Posting to Instagram on Friday, April 15, DaBaby seemingly cleared the air that he was the one who shot the person trying to intrude into his home. "Chose not to take a [expletive] life the other day and it felt great. Heal up and live my boy! Just don't bring ya a** back," his caption read. DaBaby's caption confirms that the victim of the shooting is expected to be okay and is being treated at a local hospital in North Carolina, according to WSOC.
Law enforcement officials believe the intruder got onto DaBaby's property by scaling a fence. One of the investigators of the incident, Chief Josh Watson, explained the property, "There's a significantly tall concrete wall surrounded by, on the other side, a high chain-link fence." Additionally, the property includes multiple "no trespassing" signs. Watson continued, "It's like any other property owner. He's entitled to his rights to secure their property and make sure nobody comes in."
Since the incident, there have been no charges filed against the intruder. There is also a law in North Carolina — the Stand Your Ground Law — where if a person uses "lethal force" against someone, there must be a belief that death or serious injury would result if not used. Officials stated that an investigation, in this case, is continuing.