Who Was Sean Murray's Favorite Guest Star On NCIS?
Alberto E. Rodriguez/Getty Images
For those obsessed with crime investigation TV, "NCIS" is undoubtedly on their watchlist. The long-running procedural takes a different spin than genre mainstays like "Law & Order" and "CSI" by investigating crimes committed within the U.S. Navy and Marine Corps. "NCIS" follows the fictional Major Case response team of the Naval Criminal Investigative Service with Supervisory Special Agent Leroy Jethro Gibbs, played by Mark Harmon at the helm. Over the course of 19 seasons, several members of Gibbs' team have come and gone, such as Ziva David (Cote de Pablo) and Tony DiNozzo (Michael Weatherly), but one agent has remained by his side since the beginning.
Special Agent Tim McGee, played by Sean Murray, has long been a steady presence on "NCIS." After being promoted to the main cast in Season 2, Murray has since been in 416 episodes, the second-most episodes of any cast member besides Harmon and David McCallum, who plays Ducky. After being on the show for that long, Murray has seen his fair share of guest stars and now he's given a little insight into who his favorite appearances are.
Sean Murray has a few favorite NCIS guest stars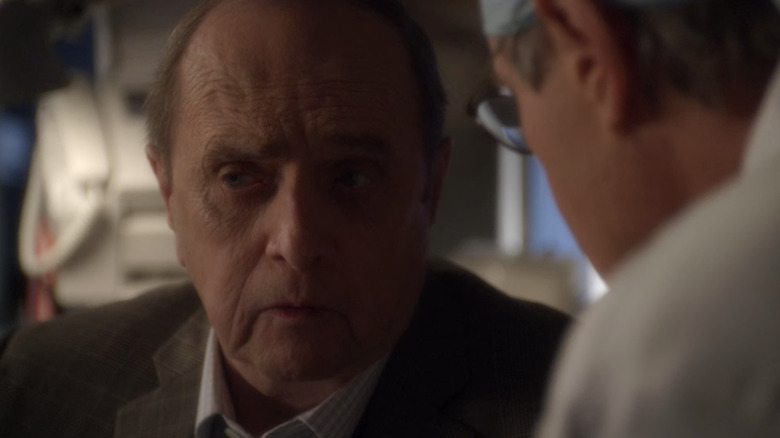 CBS/Netflix
With each new episode, "NCIS" typically follows an investigation into a new case, meaning there's been a slew of individual suspects and witnesses over the years. So with just about 20 years' worth of episodes, "NCIS" has had quite a few famous Hollywood faces stop by. In fact, IMDb has every single guest role in the series cast in a seemingly never-ending list, but there's been a few more memorable stars to make the list. For one, there was Zac Efron, who guest-starred in a Season 3 episode right before reaching "High School Musical" fame. Then there's Jamie Lee Curtis as Leroy Jethro Gibbs's girlfriend in a five-episode stint in Season 9. But out of the hundreds of guest stars who have cropped up on "NCIS," Sean Murray has mentioned a few standouts.
In an interview with WHOSAY, Murray was asked if he had any favorite guest stars on "NCIS." He replied, "We've had so many really great ... one of my favorite recurrences is Robert Wagner as Anthony DiNozzo Sr." He continued, "Having Lily Tomlin play grandmother was really amazing ... Lily Tomlin is just such incredible talent, it's beyond words." Murray also mentions Bob Newhart before saying, "You get really surprised to see some of the cool people that show up." Given the stars' "NCIS" roles and their legendary careers, it's no surprise why Murray named them his favorites.
Who did Sean Murray's favorite guest stars play on NCIS?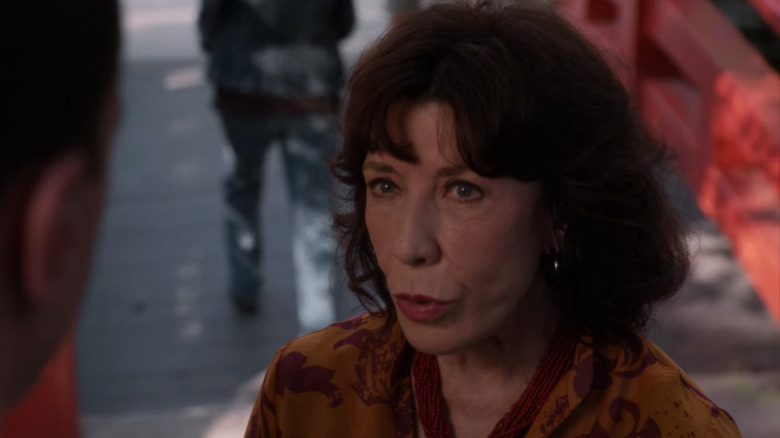 CBS/Netflix
When asked who his favorite guest star has been, "NCIS" star Sean Murray first replied Robert Wagner. Over the years, Wagner has starred in 13 episodes of "NCIS" as Anthony DiNozzo Senior, Tony DiNozzo's (Michael Weatherly) father. He's a bit of a lady's man and often uses his charms in cons, but is also trying to be honest with his son in their rocky relationship. Wagner has been working in Hollywood since the '50s, so you may recognize him outside of "NCIS." His other well-known roles include Number Two in the "Austin Powers" franchise, Dan Bigelow in "The Towering Inferno," and Bill Krieger in "Dragon: The Bruce Lee Story."
Murray also mentioned TV star Lily Tomlin as one of his favorite "NCIS" costars. Tomlin starred as Penelope Langston, agent McGee's grandmother. In the Season 9 episode titled "The Penelope Papers," a Naval Reserve lieutenant is shot and killed and the NCIS team finds out McGee's grandmother may be involved. Tomlin is well known for her role as Frankie in "Grace & Frankie," as well as Deborah on "The West Wing."
The last "NCIS" guest star to make an impression on Murray was Bob Newhart. In Season 8, Episode 12, Newhart played Doctor Walter Magnus, Ducky's (David McCallum) predecessor, who arrives to offer the team advice. You may recognize Newhart as Papa Elf in "Elf," as well as the classic sitcoms "The Bob Newhart Show," "Newhart," and "Bob."