What Pauley Perrette Was Doing Before NCIS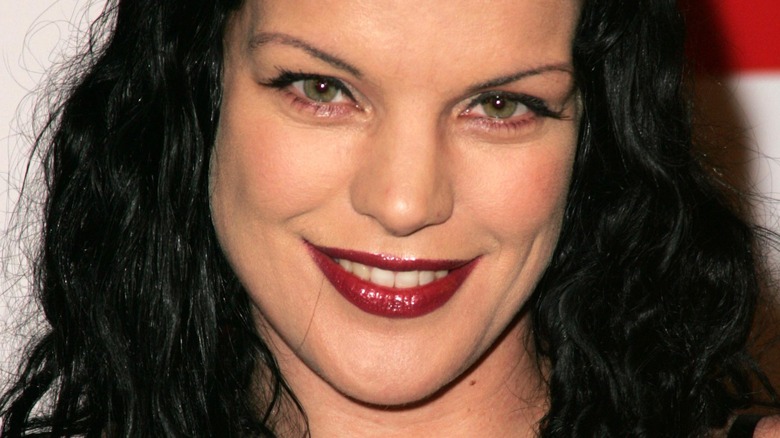 S. Bukley/Shutterstock
After 15 years of lighting up "NCIS" fans' TV screens (despite her dark garb), Pauley Perrette hung up Abby Sciuto's lab coat for the last time in 2018. Perrette didn't leave "NCIS" because she'd grown tired of playing the forensic scientist with goth flair. "I will definitely miss Abby," she told Entertainment Tonight. She even made certain that Abby left a lasting mark on the world by creating a scholarship in her honor; it fittingly benefits women studying forensic science.
Perrette didn't always want to be an actor. In an interview with CBS 42, she said that she once planned on being a cop, and in 2007, she told Pop Entertainment that she had another aspiration. "My dream would be to be a reclusive, miserable writer," she said. "My fantasy life is ahead of me, hopefully, where I can just sit and write the whole time." (Now that she's happily retired from acting, perhaps she can make her dream a reality.)
Perrette was born in New Orleans, but considers Alabama her home state even though her family moved around a lot when she was younger. She proved that she was born to play a crime investigator by cooking up a theory about their nomadic lives. "My dad said he worked for the phone company, but my sister and I think he might have been a fugitive," she quipped on "The Late Late Show with Craig Ferguson." But Perrette would eventually make another big move that altered the course of her life.
Pauley Perrette quit studying crime to pursue an entertainment career
"I am just some redneck from Alabama. I don't know how this happened!" Pauley Perrette told CBS 42 of her "NCIS" gig. But she's explained exactly how she ended up in Abby Sciuto's platform boots. Growing up, she sharpened her mind by reading textbooks in her free time, she told The Atlanta-Journal Constitution. "My obsession with crime came from a basic question that I started thinking about when I was around 13 years old," she told Gluten Free & More, elaborating that she began pondering "the fact that humans can make life so much harder for others by committing a crime."
Perrette attended college at Valdosta State University in Georgia. "All I did was study and study and study," she told The Bonfire. (Sounds like Abby's Caf-Pow would have come in handy!) She actually planned on pursuing a career in criminal science and moved to New York to get her master's degree at John Jay School of Criminal Science. But fate — and a need of funds — intervened.
As she recalled to AP, she was "bartending in the club-kids scene, with a bra and combat boots and a white Mohawk" to make ends meet when she learned about a lucrative gig. "I had overheard a girl say she had made $3,000 shooting a commercial," Perrette recalled to CBS News. So, when a co-worker told her about a director who might hire her, she jumped at the chance to audition.
How acting and music collided for Pauley Perrette
Pauley Perrette appeared in a number of music videos and commercials after her audition, but she told Assignment X she got her SAG card for the 1994 Kiefer Sutherland movie "The Cowboy Way." Perrette and Sutherland worked together again in 2002 when she was cast as a stripper on "24." "I started watching that show before I was on it because I'm a huge Kiefer Sutherland fan," Perrette said.
In 1998, Perrette played Drew Carey's love interest on "The Drew Carey Show." At the time, Carey's character was trying to start a band. "I'm there, on set, and it's, like, there's all these people ... everybody from Joey Ramone to Lisa Loeb," Perrette recalled to Bullz-Eye. "And I'm a huge music freak, too, so it was quite a kick!"
She freaked out again when she landed a role playing a DJ in the 2000 classic "Almost Famous." "The character was originally a male, but I met [director Cameron Crowe], and he turned it into a female and put me in there. It was amazing!" Perrette gushed. She was also the lead singer of a punk band called Lo-Ball, which she joined in 2000. "We have a pretty specific sound and I think we are a fun band to watch," Perrette told Da Belly in 2001. The group went on the Warped Tour that same year, and two years later, Perrette was blasting Abby's favorite EDM tunes in the "NCIS" crime lab.