Jim Carrey Once Tried To Kiss Will Smith During This Award Show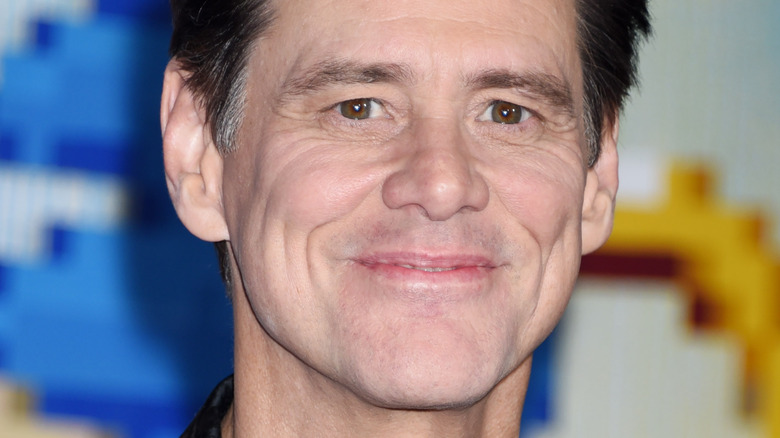 Ga Fullner/Shutterstock
In the aftermath of the 2022 Oscars, actor and comedian Jim Carrey has been very vocal about his disdain for Will Smith's violent outburst and how it was handled. 
"I was sickened by the standing ovation," Carrey told host Gayle King during an appearance on "CBS Mornings." But he didn't stop there. "I'd have announced this morning that I was suing Will for $200 million because that video is going to be there forever, it's going to be ubiquitous," Carrey said. "That insult is gonna last a very long time. If you want to yell from the audience and show disapproval or say something on Twitter [that's fine]. But you do not have the right to walk up on stage and smack somebody in the face because they said words," he continued. "[The slap] came out of nowhere because Will has something going on inside him that's frustrated. I wish him the best. I have nothing against Will Smith. He's done great things, but that was not a good moment. It cast a shadow over everyone's shining moment last night...It was a selfish moment."
Following Carrey's remarks, however, many have been reminded of the time Carrey, himself, behaved inappropriately at an award show... 
Jim Carrey has committed his own award show antics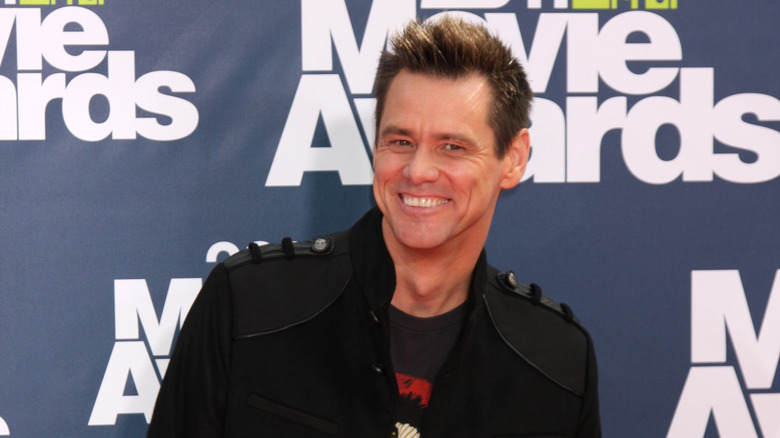 Kathy Hutchins/Shutterstock
Jim Carrey tried to plant a big, fat one on Will Smith!
The story goes that Smith and his "Men In Black" co-star, Vivica A. Fox, took home a W at the 1997 MTV Movie Awards for best kiss. But while Smith made his way to the stage to accept the trophy from presenters Cameron Diaz and Ewan McGregor, Carrey took it upon himself to grab Smith by the cheeks and attempt to kiss him, tongue wagging and all. In a newly resurfaced clip, the two men struggle back and forth for a few seconds before Will finally shakes off the unwanted advance.
Alas, that's only the tip of the iceberg when it comes to Carrey's disturbing behavior at the award show. While accepting an award for best comedic performance for his role in "The Cable Guy," Carrey got a little too mouthy with actor and presenter, Alicia Silverstone. In yet another old clip, Carrey can be seen taking the stage and making a beeline for Silverstone and using both of his hands to forcibly draw the then-20-year-old in for a long, painfully awkward and inappropriate kiss. Meanwhile, Silverstone can be seen pushing him away. YIKES.
Jim Carrey said he's retiring... probably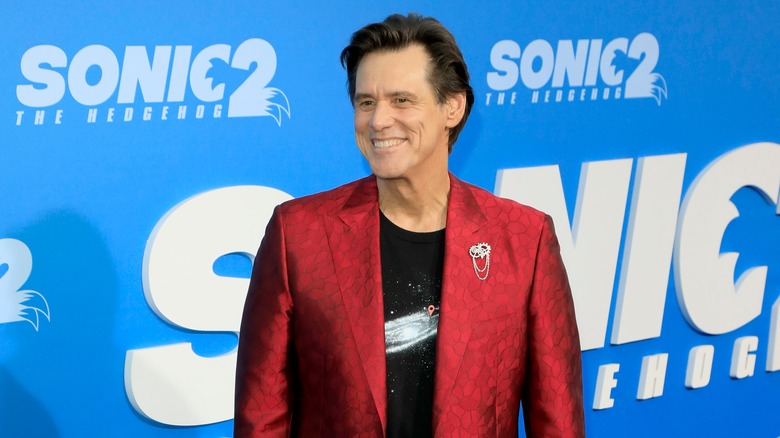 Kathy Hutchins/Shutterstock
As one can imagine, once the old clips of Jim Carrey started making their rounds, the backlash was swift. 
"Jim Carrey forcibly kissed Alicia Silverstone at the MTV movie awards, back in 1997. I was absolutely sickened by this & he should've been arrested & charged with sexual assault. On that same night, he forcibly tried to kiss Will Smith, which was very uncomfortable to watch," one Twitter user wrote. Meanwhile, another penned, "@JimCarrey you forcing yourself onto a young Alicia Silverstone was just as disgusting as the Will Smith slap. Shut up on the subject!"
In a curious chain of events, however, only days after Carrey publicly admonished Will Smith and inadvertently shed a spotlight on his own problematic behavior, he announced he was retiring... "probably." Carrey went on to tell Access Hollywood, "I really like my quiet life, and I really love putting paint on canvas. And I really love my spiritual life. And I feel like — and this is something you might never hear another celebrity say as long as time exists — I have enough. I've done enough. I am enough." TBD, we suppose.